Hollywood Stars: 25 of the Most Insane Actors' Demands
Actors often have a lot of influence and big egos. Once they reach a certain level of fame, many stars make outlandish demands in their contracts or on set. Here are the 25 craziest demands, including Jennifer Lopez's insane dressing room demands.
1. Gary Busey insisted every mirror be removed from the set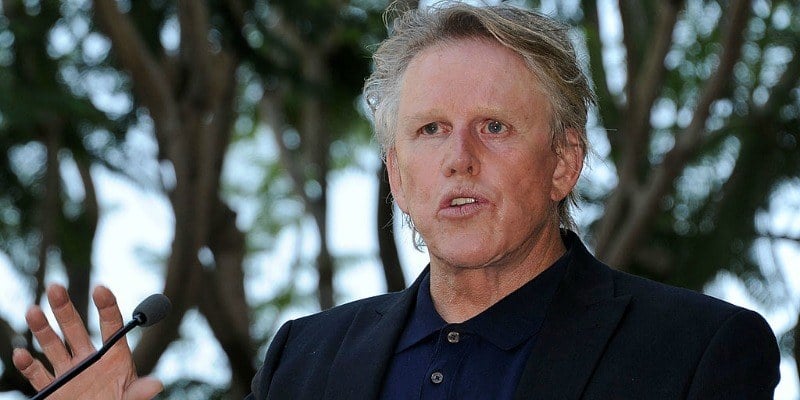 Gary Busey was working on Quigley, which is a film about a person being reincarnated as a dog to atone for his mistakes. The actor made an interesting demand when it came time to film scenes in "heaven," according to costar Curtis Armstrong as reported by the A/V Club Toronto.
[Busey] showed up on a set made to look like heaven, and he looked around and said, "I can't play this scene." They were three days behind at this point. But Busey said, "It's nothing like this. I've been to heaven and it doesn't look like this. That sofa's all wrong. That mirror is ridiculous. They don't even have mirrors!" It was ridiculous. He was completely nuts about the design of heaven.
So, how exactly did Busey go to heaven? He technically died on the operating table after his motorcycle crash. "I saw angels," he told Larry King. "I was surrounded by angels. And they don't look like what they look like on Christmas cards. They're big balls of light that float and carry nothing but love and warmth."

2. Will Ferrell asked for a mobility scooter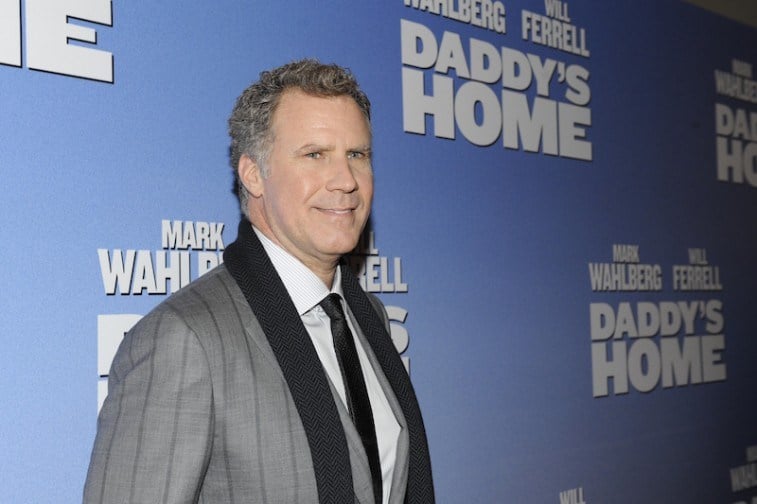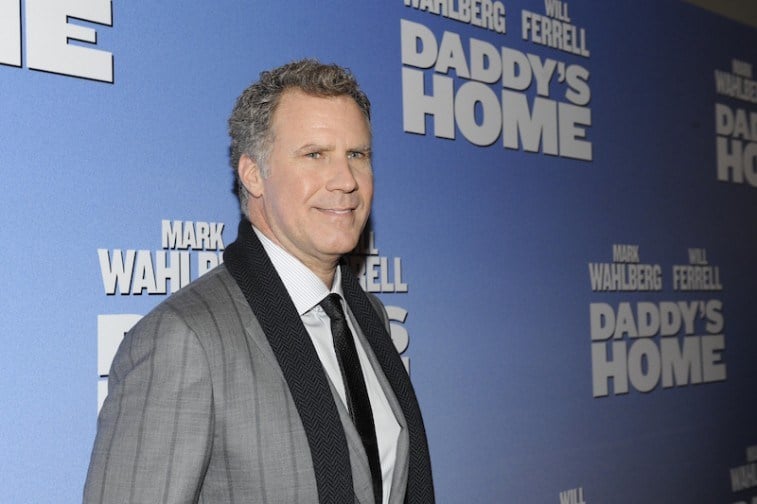 The actor and comedian asked for some pretty strange things while touring as a comedian. One of those items was a mobility scooter, so he could ride it on stage. The other was a headset microphone, which isn't really typical for comedians.
3. Jack Nicholson requested a dildo for The Departed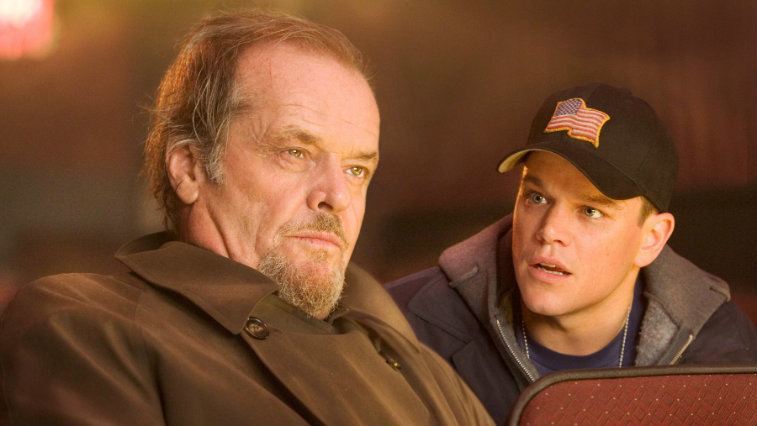 There are multiple things the actor decided to do while filming that were actually unscripted. One of those was notoriously using a dildo. According to a trusted source, "Jack suggested using a [prosthetic appendage]," Gawker reports. "He also wanted to dust the [posterior] of one of the actresses with cocaine. Marty [Scorsese] said, 'Go for it!'"
4. Lady Gaga demanded a mannequin with pubic hair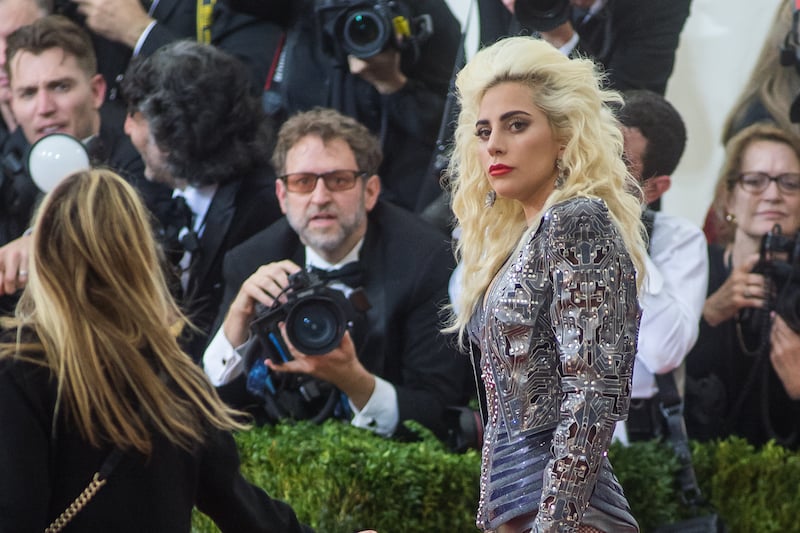 The actress is known for being wild with her costumes, but she is also crazy with her needs. In her dressing room, she reportedly demanded fresh roses, satin drapes, and a mannequin with puffy pink pubic hair, according to Spin.

5. George Clooney got a custom-made beach hut for Gravity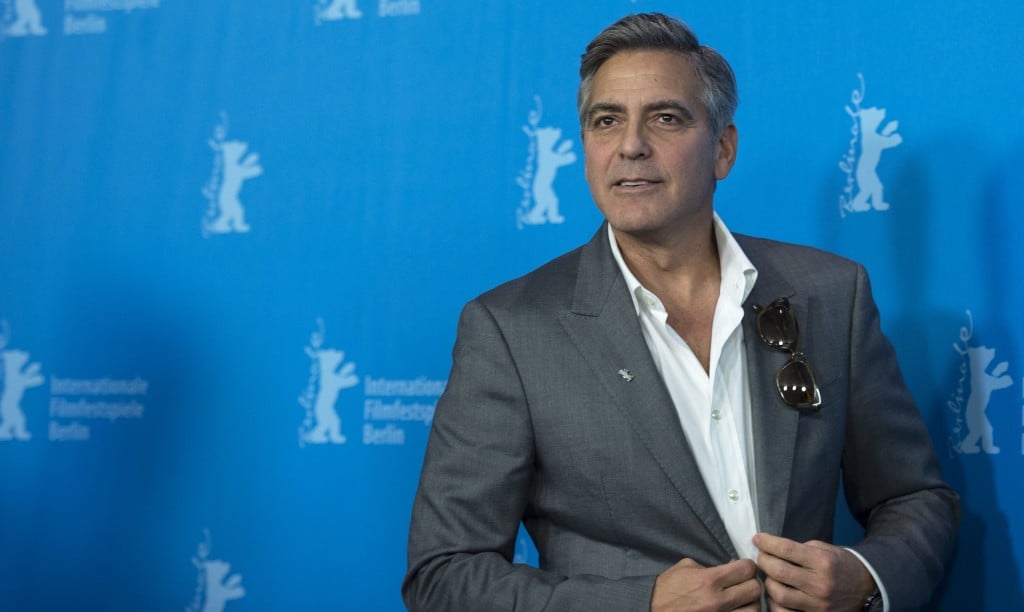 The actor reportedly asked for certain things while on the set of Gravity. That included a basketball court, a custom-made beach hut next to his trailer, a hot tub, and a landscape garden, according to Daily Dumper.
6. Barbra Streisand likes rose petals in her toilet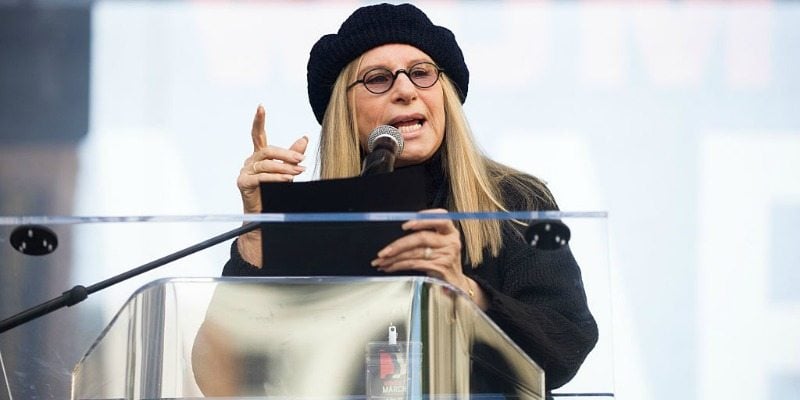 The Oscar winner isn't afraid to ask for what she wants. That reportedly happens to be a peach-colored toilet paper roll and rose petals in her toilet bowl. She seems to really like peach, because she also has peach towels, according to Daily Mail.
7. Will Smith needed two trailers for Men in Black 3
The movie star had a two-story trailer while filming the movie in New York. This included two bedrooms and two baths. This still wasn't enough, because he had another trailer brought in along with a gym trailer. Given all of that, the actor also had a flat in the city at the time, according to the Daily Mail.
8. Ben Affleck asked to wear a Mets cap instead of a Yankees cap for Gone Girl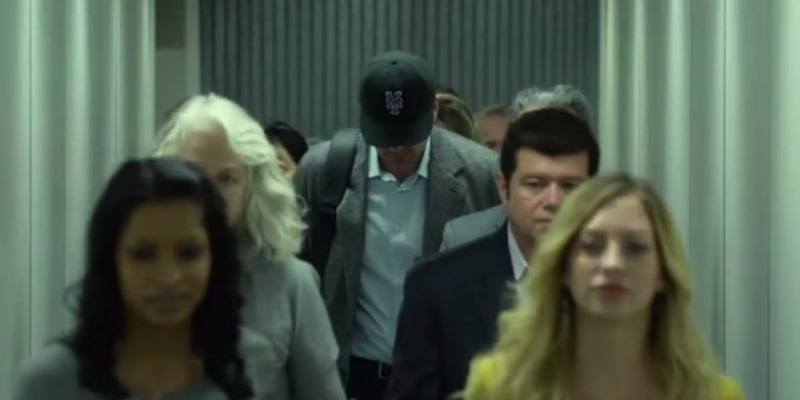 It's no secret that Ben Affleck is from Boston — therefore, he is a Red Sox fan. In Gone Girl, the actor wouldn't wear a Yankees cap given that they're the Red Sox's rivals. Rolling Stone reports the actor was pretty open about sticking to his guns on this decision.
I said, "David, I love you, I would do anything for you. But I will not wear a Yankees hat. I just can't. I can't wear it because it's going to become a thing, David. I will never hear the end of it. I can't do it." And I couldn't put it on my head.
Eventually, the two were able to come to a compromise by having Affleck's character wear a Mets cap instead.
9. Tom Cruise demands thongs for stunts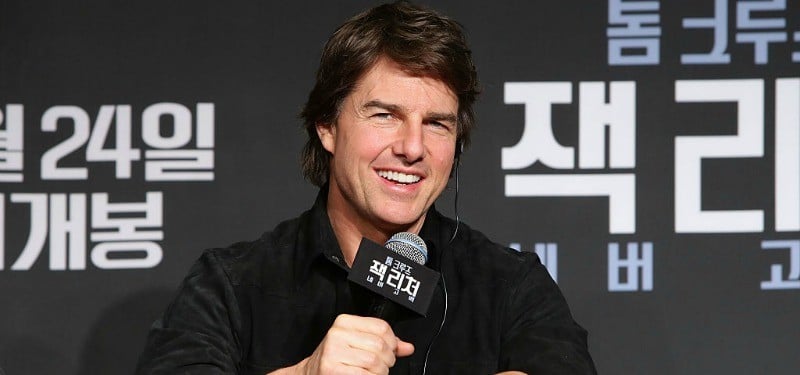 The action star is known for doing his own stunts in movies, but many probably don't know he reportedly needs a special item of clothing in order to do them. According to Daily Star, he asks for G-string underwear so he doesn't feel restricted while doing stunts.
"He was ­embarrassed at first but he sees it as a way of ­improving his flexibility as he gets older," a source reveals.
10. Jennifer Lopez demanded that everything should be white in her room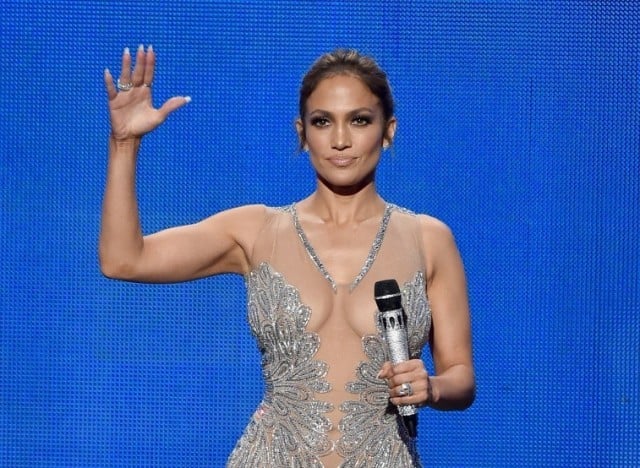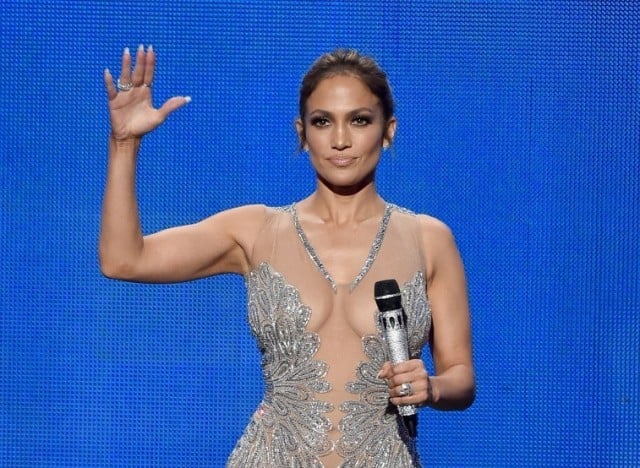 It seems like the actress doesn't like seeing color when getting ready to work. According to The Smoking Gun, she demands everything in her room to be white from the flowers, candles, and couches, to the room itself. She also seemingly doesn't like apples, grapes, or tomatoes since it was reportedly that she explicitly said they shouldn't be included in her food.
11. Daniel Day-Lewis requested that no one with a British accent talk to him while filming Lincoln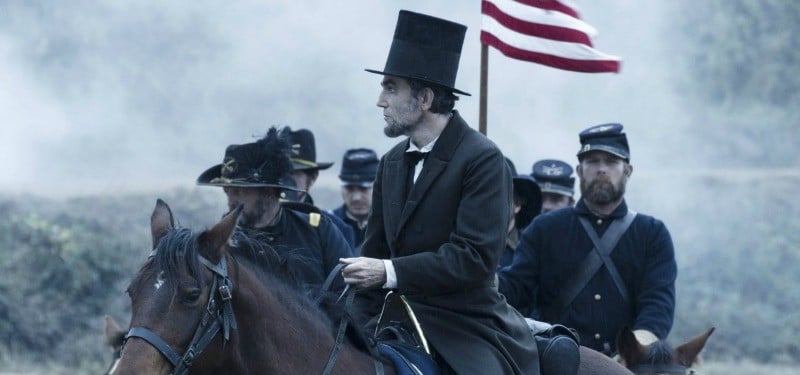 The actor made headlines for how method he went to portray Abraham Lincoln in Lincoln. On set, he was only to be addressed as Lincoln and refused to use any technology that wasn't available to the president.
But his most unique request is probably that he didn't want anyone with a British accent to talk to him on set because that would "throw him off," according to the Daily Mail.

12. Nicolas Cage demanded a live bat for Vampire's Kiss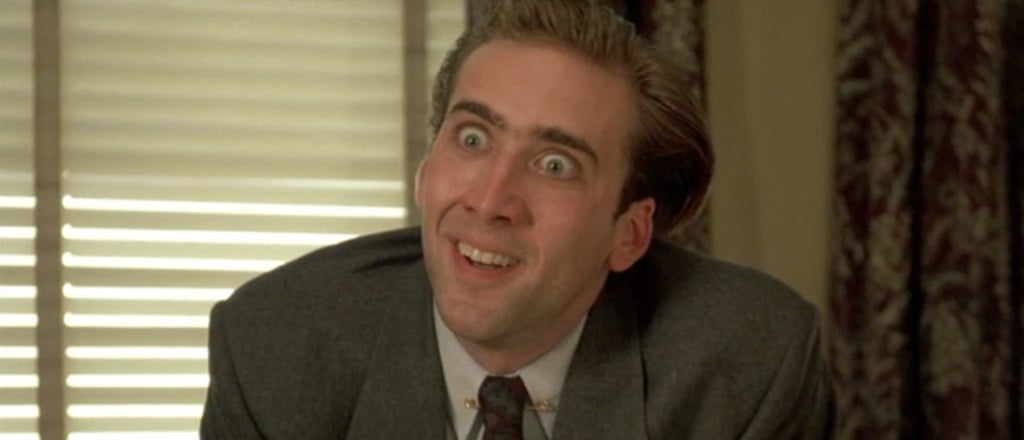 Vampire's Kiss is one of the actor's craziest films, and his demands on set matched the movie's tone. At the beginning of the movie, Nicolas Cage's character gets bitten by a bat that flies through his window. The actor wanted to use a real bat for the scene, so he asked the director to get one. This led to a huge argument and they ended up using an animatronic one instead. In short, actors don't always get what they want.
13. Uma Thurman asked for three cellphones and discounted wigs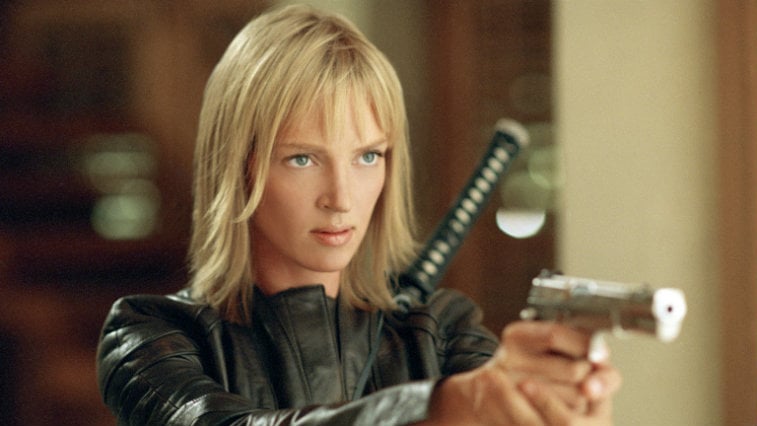 The actress was starring in Eloise when she came up with some interesting demands for her contract. One was that she needed three cellphones, which seems a bit much. But another is "Thurman should be allowed to purchase costumes and wigs from the movie at a 50% reduction on cost price," according to I'm Not Obsessed.
14. Marlon Brando had a little person dressed exactly like him on the set of The Island of Dr. Moreau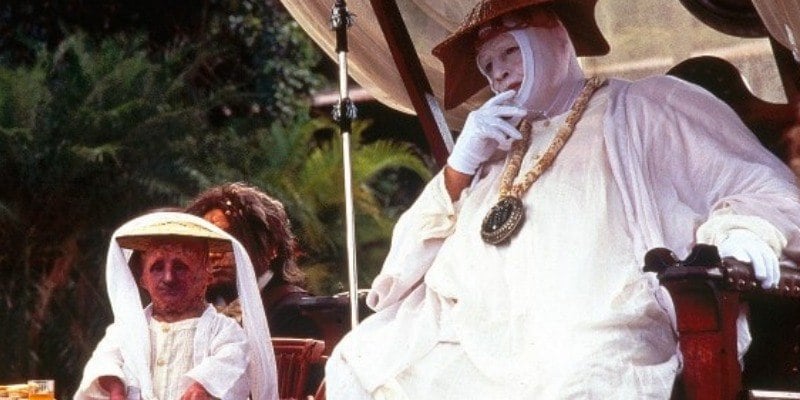 The movie is panned by everyone for how terrible it is. There are many reasons why the movie is bad, but one of them could be the fact that Marlon Brando had plenty of freedom to make weird decisions. For one, the actor would wear an ice bucket on his head, a look that made it into the movie.
He also had a 2-foot-tall actor on set dressed exactly like his character, Dr. Moreau, all the time. This is probably when the director should have reeled the star in.
15. Ariana Grande only wants to be photographed from her left side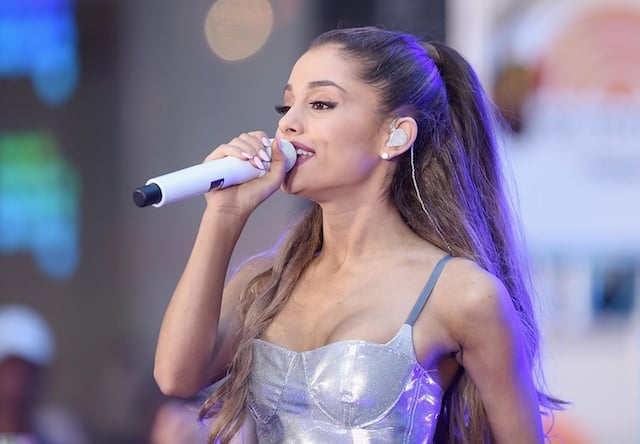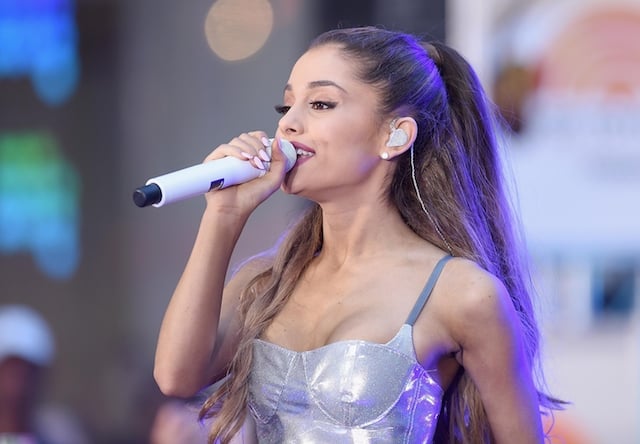 It's no secret that entertainers are photographed often, and therefore probably know which angles look best for them. The actress reportedly favors the left side of her face. This rumor was started after the star left a photo shoot angrily. She later responded, saying her left-side favoritism isn't true.
Ariana Grande said, according to Cosmopolitan, the rumor was started by "a photographer or something who got mad at me because I left to change my outfit mid-photo shoot because I didn't like my top. I was like, 'Oh, I'll be right back!' and then I came back and he had left."
16. Paris Hilton demanded live lobster on set at all times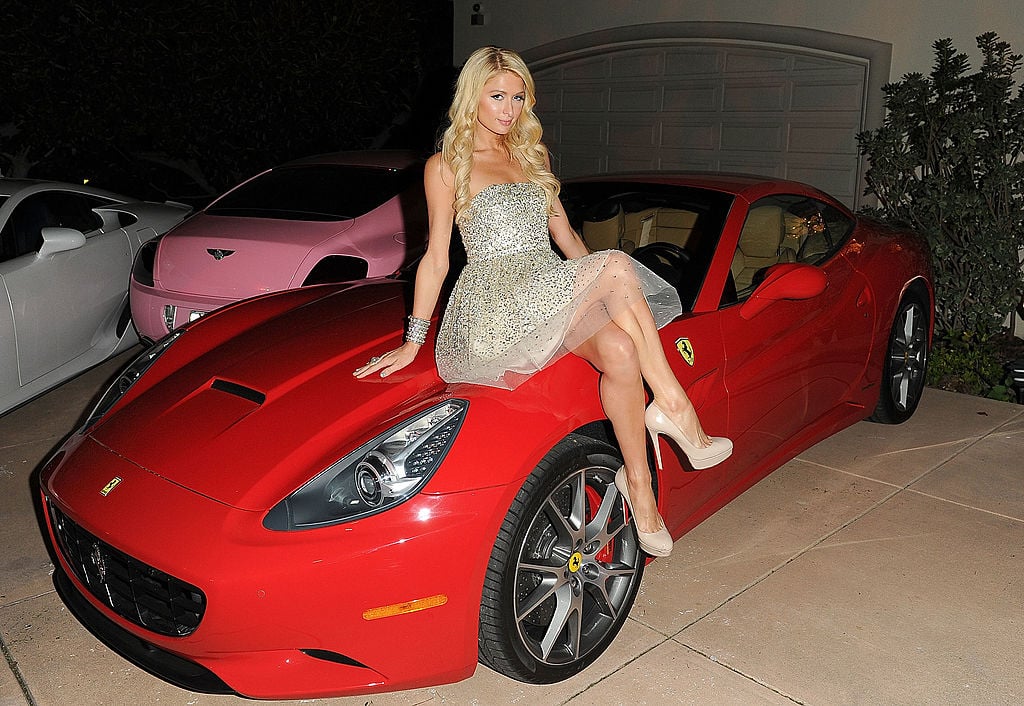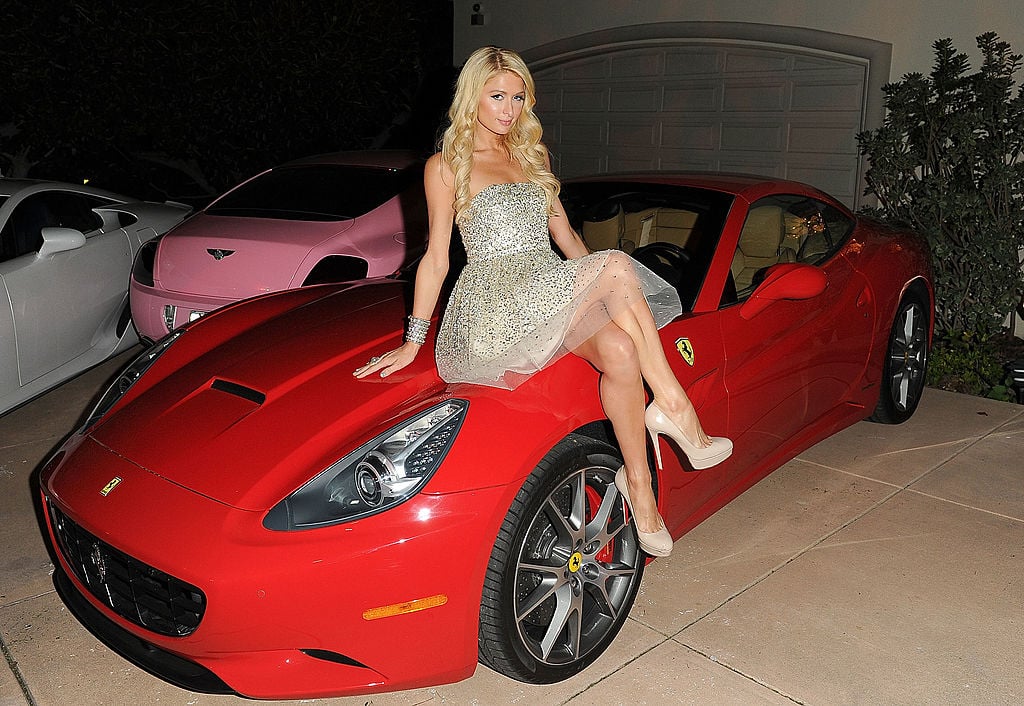 The personality doesn't act much, but when she does she's not afraid to make demands. On her one day of filming for The Other Guys, she asked for live lobster to be kept on set in case she wanted seafood. And that wasn't the only thing in her contract.
"[T]he producers were shocked when her team handed them a three-page list of demands," a source said, according to Fox News. This included "live lobsters to be prepared fresh when she's ready to eat and a bottle of Grey Goose vodka — all for just one day on the set."
17. Orson Welles demanded his coat be lined with mink for The Black Rose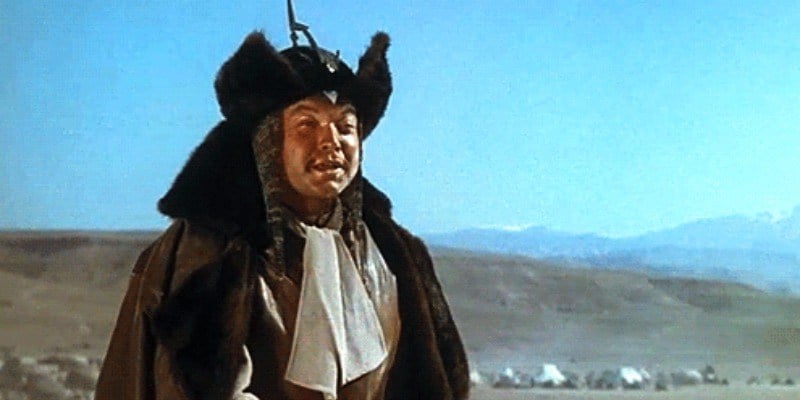 Once again, an actor got particular about his costume for a movie. This time, Orson Welles asked for his coat to be lined with mink to play Genghis Khan. The weird thing was the audience never saw the lining, so it didn't really matter. However, the lining was shown later when Welles used the coat again in Othello and it was turned inside out.
18. Sharon Stone demanded there be no cameramen for her kissing scene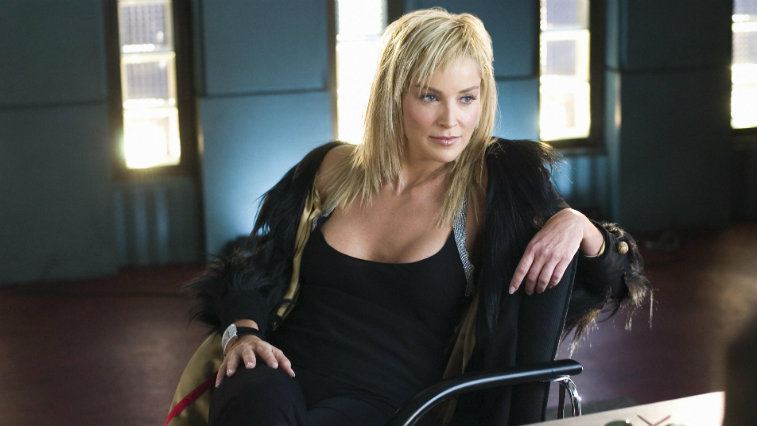 The actress was working on A Golden Boy when she ruffled a few feathers. By the film's release date in 2014, you would think she would feel comfortable kissing someone on camera, but she reportedly had a huge problem with it and walked off the set. Producer Antonio Avati revealed this to The Hollywood Reporter:
She immediately disappeared. We looked for her everywhere, but nothing! Then my brother received a phone call from Los Angeles from her manager: She wouldn't come back on the set until the photographers and especially that damned TV cameramen had gone away. Obviously we did so and she, like nothing happened, shot the scene. The thing that I found most absurd is that she had to call to the states and to close herself in a car, instead of coming to ask us directly.
19. Brittany Murphy would demand peanut butter and jelly sandwiches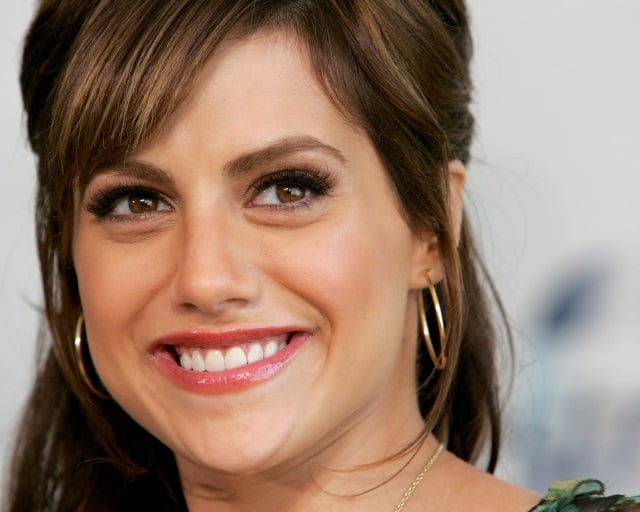 While Paris Hilton likes lobster, Brittany Murphy opted for a childhood favorite. "She insists on having these peanut butter and jelly sandwiches which have to be diagonally cut with the crusts removed," a source said, according to Boston.com. "She needs one every hour. It's painstaking — her assistant takes about half an hour making each one."

20. Justin Timberlake demanded an entire hotel floor and video games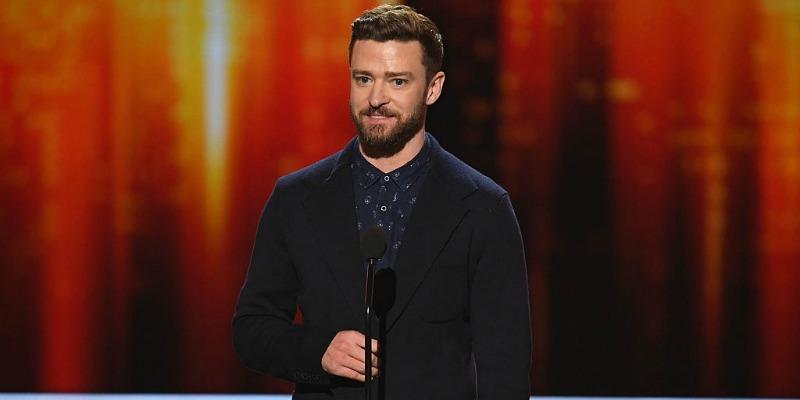 The funny man wants his privacy, so he reportedly asks for an entire floor in his hotels while he works. He also requested PlayStation and Nintendo video games to relax. Another paranoid demand is that he supposedly asked for the door handles to be disinfected every two hours.
21. Steve McQueen demanded an equal number of lines to Paul Newman in The Towering Inferno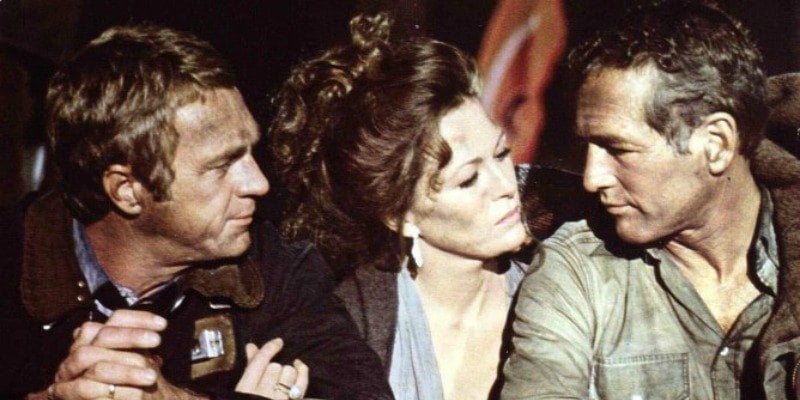 Steve McQueen idolized Paul Newman and was excited to work with him, but that doesn't mean his competitive side melted away during the experience. In fact, he demanded 12 more lines so he could have the same as Newman for the movie.
"McQueen was just naturally competitive with everybody — I mean absolutely everybody," said McQueen's friend, Don Gordon, according to the Daily Mail.
The actor also asked for the brim of his fireman's helmet to be shortened so it wouldn't cast a shadow. "He was told by the wardrobe department that if they changed his they'd have to change everyone's," explained co-star Susan Blakely. "He said: 'Then change 'em!'"
22. Shia LaBeouf insisted on actually injuring himself for Fury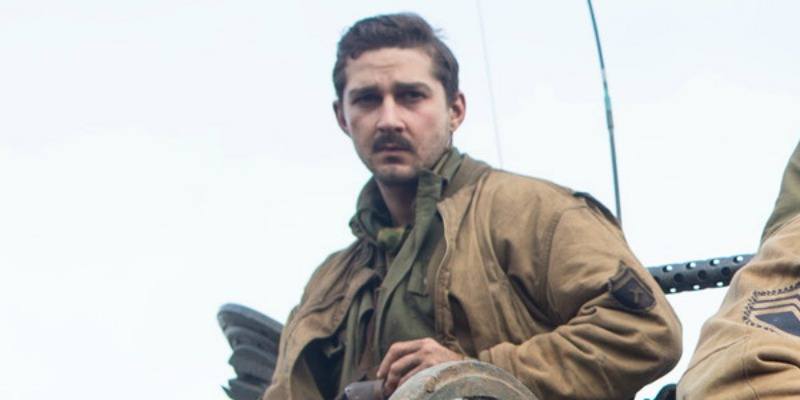 Makeup artists are always there to apply fake wounds to actors, but Shia LaBeouf decided to go a different route for the war movie. He decided to cut his own face with a knife because the fake wounds just weren't convincing enough for him. Costar Logan Lerman told Yahoo News:
We were in makeup and they were putting cuts on Shia and I said, "Yeah, yeah, it looks good." And Shia was like, "No, it doesn't look real." Then he walks out into the hallway and says, "Hey man, wanna see something fun? Check this out …" and he takes out a knife and cuts his face. And for the whole movie he kept opening these cuts on his face. That's all real.
23. Lindsay Lohan asked the crew to strip down while shooting her sex scene in The Canyons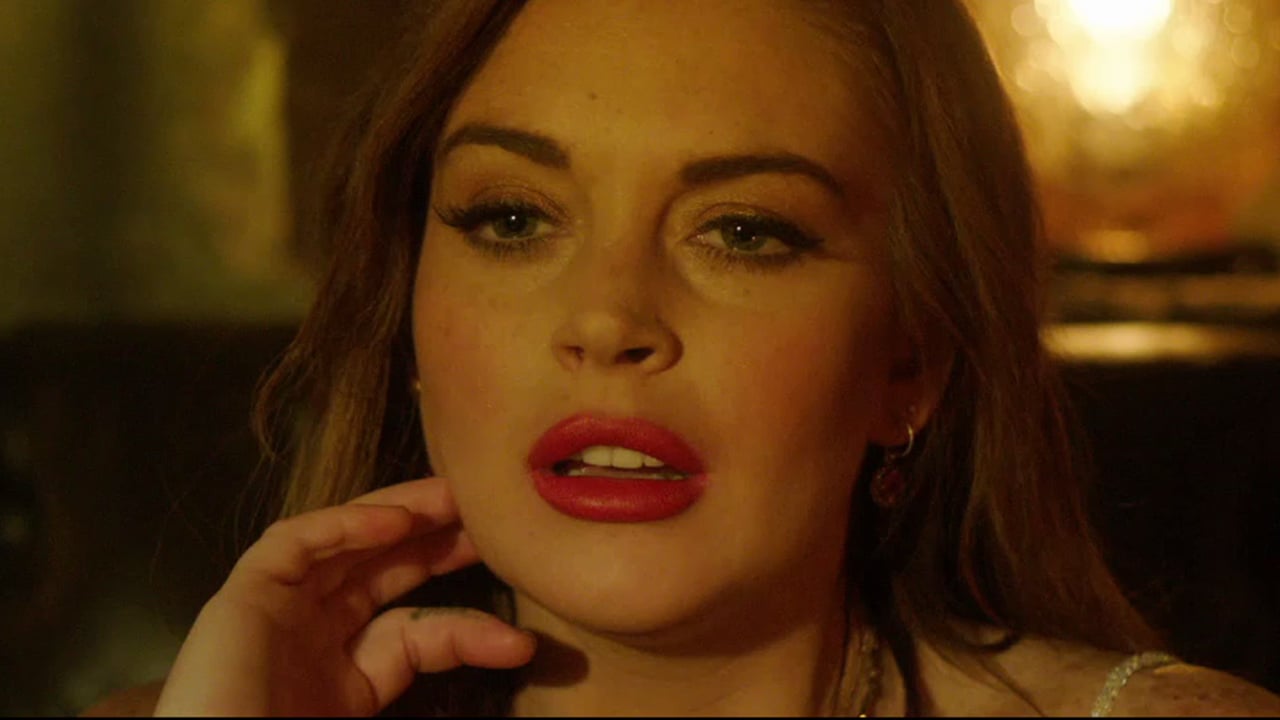 The actress is known for being unreliable, but apparently, she also comes up with strange ways to get comfortable on set. Many actors do find it awkward to shoot sex scenes and therefore ask for a closed set. But the actress reportedly went a different route.
A source revealed to TMZ that she was "so uncomfortable with the idea of baring her bosom in front of the set's 10-man crew, she asked them to strip with her to their boxers." The crew reportedly did so and ended up filming it in their underwear.
24. Eddie Murphy refused to use anything twice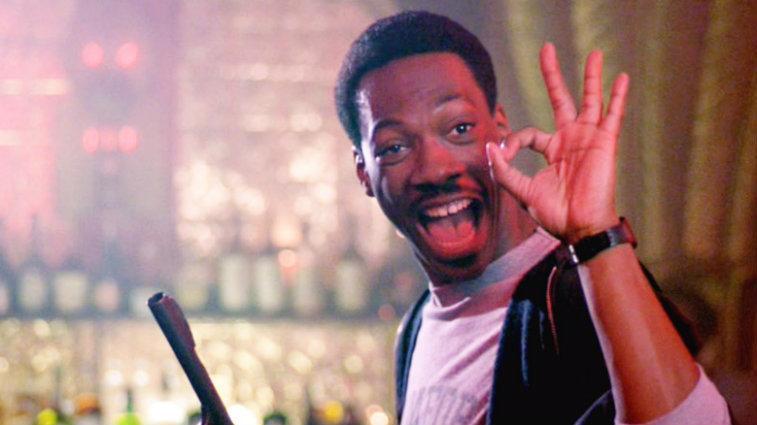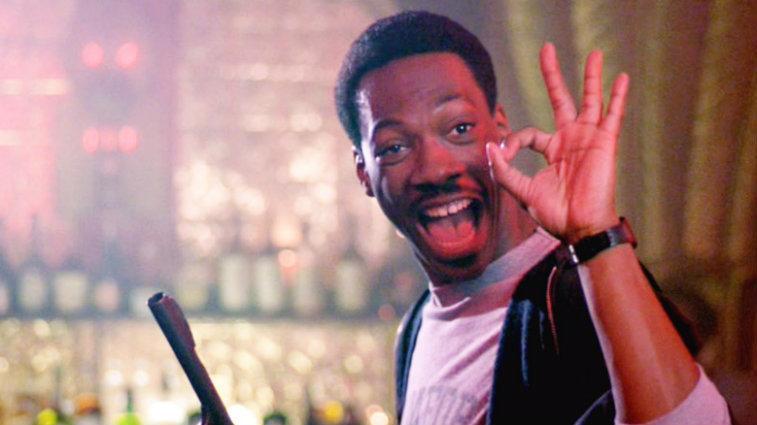 The comedian and movie star reportedly likes everything to be new, from his clothes to his toiletries. "Eddie doesn't believe in recycling," a Hollywood Teamsters rep said, according to Ecorazzi. They continued:
Every morning when he's shooting a movie he demands a new set of special underwear and socks with the TAGS still attached. He puts it on, and at the end of the day THROWS IT AWAY. (Nothing is washed and re-used.) His motor home is stocked with toiletries like mouthwash and toothpaste and beverages, etc. EVERYTHING that has been opened is THROWN AWAY at the end of the day. He won't use an opened bottle of mouthwash!"
25. Teri Hatcher demanded that everyone should come to her on the set of Desperate Housewives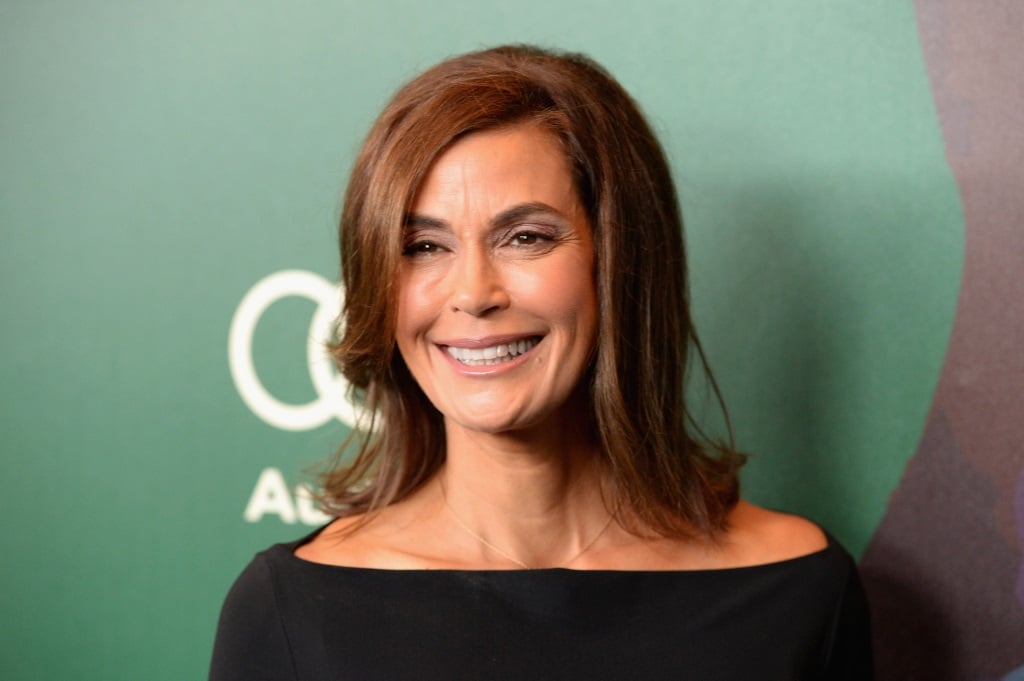 The actress notoriously didn't get along with the rest of the cast of Desperate Housewives, but she also wasn't on good terms with the crew. A big reason for this is because she reportedly was difficult and always demanded that they come to her.
"The woman doesn't even go to the hair and make-up trailer – they come to wherever she is!" a source told the National Enquirer. "A runner drives to upscale restaurants such as Katsuya or Armoa Cafe so she can eat in her trailer and drink her many bottles of expensive cabernet that she has stored."
She also reportedly had the wardrobe department bring all her clothes and accessory options to her trailer for her to choose from.
Follow Nicole Weaver on Twitter @nikkibernice
Check out Entertainment Cheat Sheet on Facebook!