Hollywood Stars Who Have Been Banned From 'Saturday Night Live'
Saturday Night Live is a TV classic. From Eddie Murphy to Tina Fey, tons of celebs got their start on SNL. Unfortunately, not every star uses the opportunity wisely. In fact, the following Hollywood stars acted so dreadfully they've been outlawed from SNL for life. One iconic actor's abusive acts got him banned forever (on page 10).
1. Jenny Slate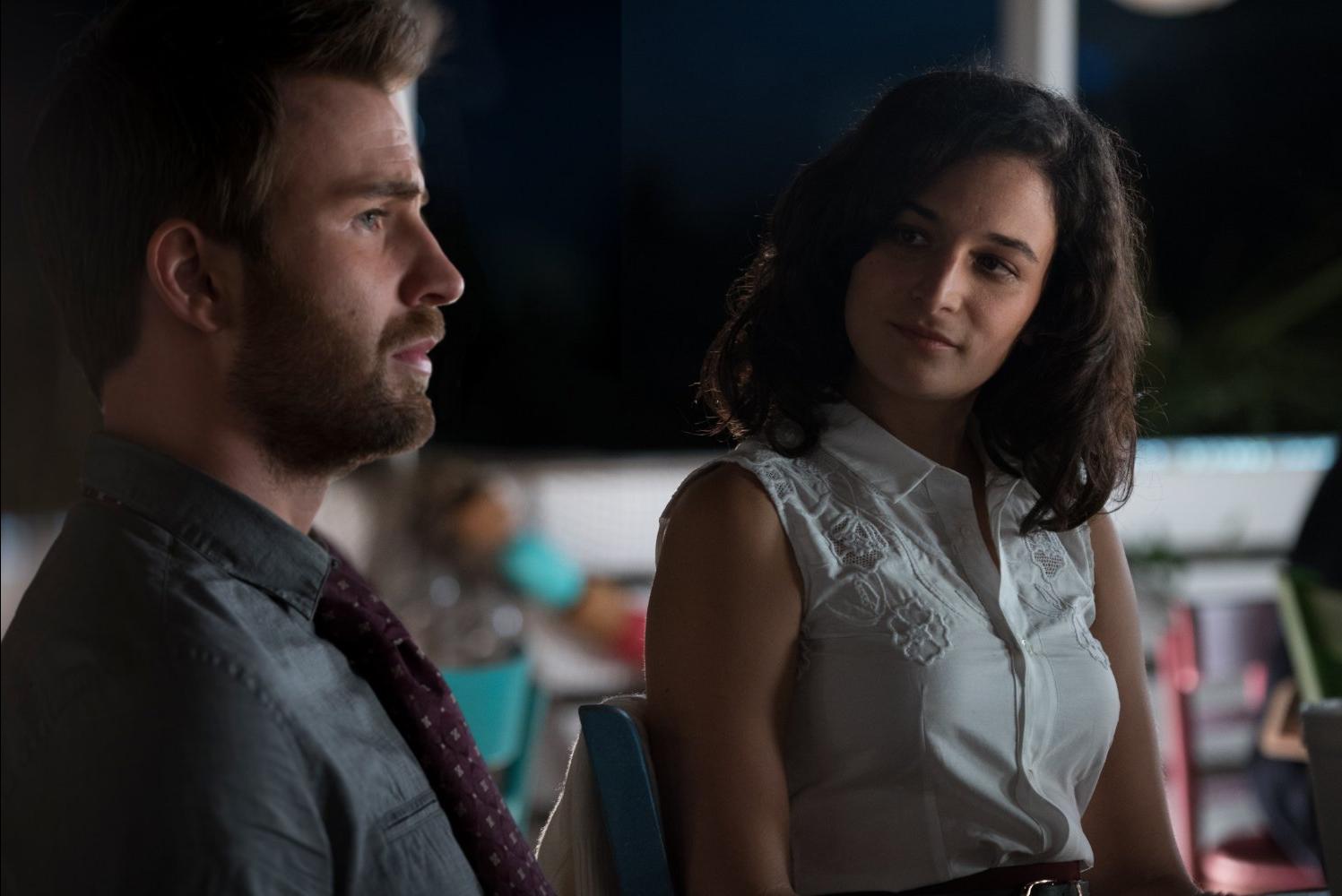 Cast member Jenny Slate botched her SNL debut when she accidentally said the word "f**king" during a sketch with Kristen Wiig. The show fired her at the end of the season, according to Glamour, and she credits the debacle as the main reason. The actress hasn't struggled to find work, however. Slate has appeared on Parks and Recreation, Girls, Bob's Burgers, and many more shows.
Next: This '90s sitcom star was anything but family-friendly.
2. Martin Lawrence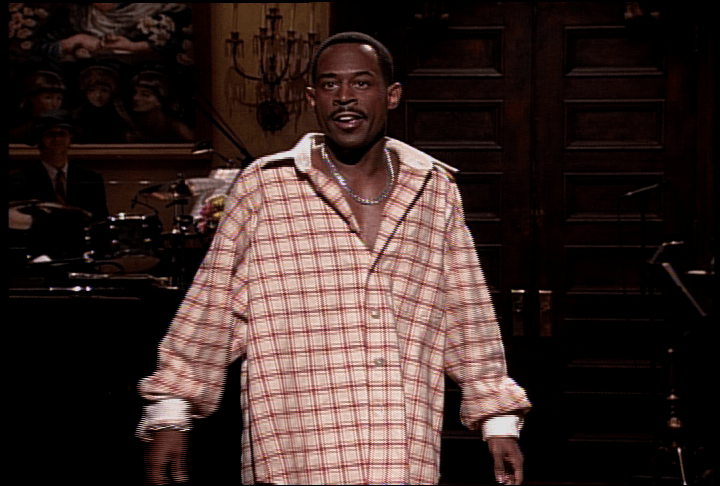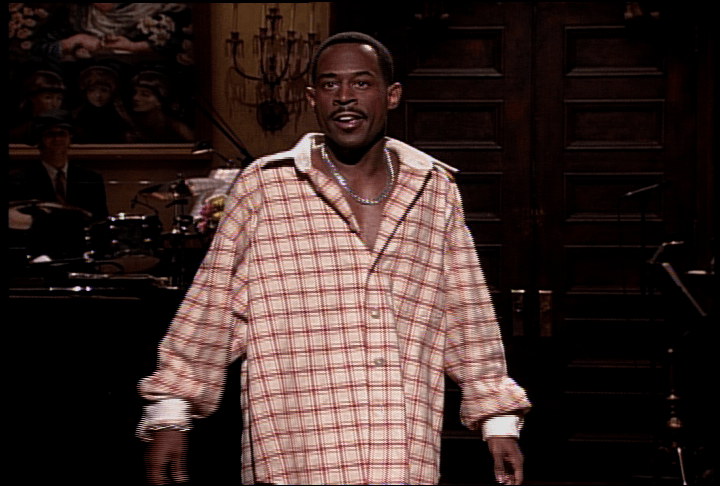 The comedian was a massive success in the '90s and early 2000s with his hit sitcom Martin and many movie roles. However, Martin Lawrence's obnoxious personality should've tipped off SNL. In Lawrence's opening monologue, he made offensive, disgusting remarks about female genitalia. It was so horrible, a few cast members were nearly fired and the comedian was banned for life.
Next: The band whose political statement went awry
3. Rage Against the Machine
Rock band Rage Against the Machine used their platform on SNL to make a political statement. In 1996, they were the musical guest with host billionaire Steve Forbes, who was then a Republican hopeful for president. Just before performing, the rockers hung upside-down American flags from their gear. The SNL crew swooped in, removed the band and flags, and banned them for life.
Next: This singer went after the network who hired him.
4. Elvis Costello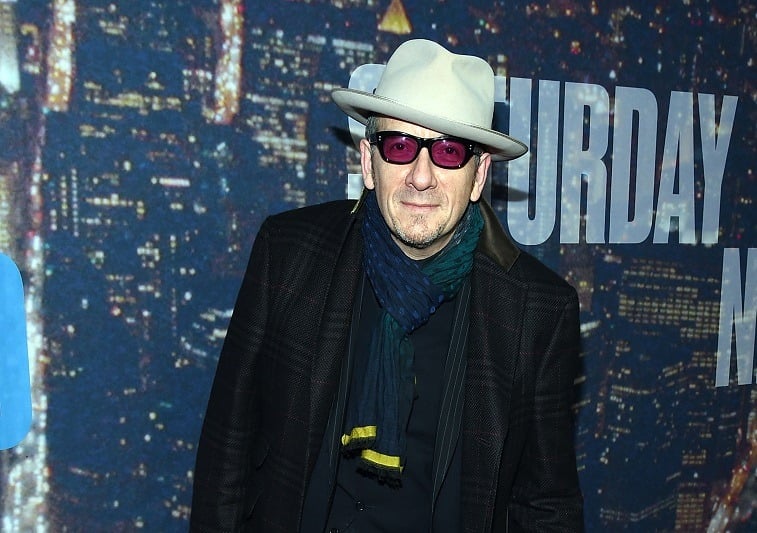 Known for his hits like "Man Out of Time" and "Allison," Elvis Costello was invited to SNL in 1977. He had a pre-approved setlist before the show aired live, but the singer changed it at the last minute without notifying Michaels. Costello performed "Radio, Radio" a tune that eviscerates corporate-controlled broadcasting. NBC was pissed, and Costello was banned until 1989.
Next: Insulting the Catholic church made things interesting.
5. Sinéad O'Connor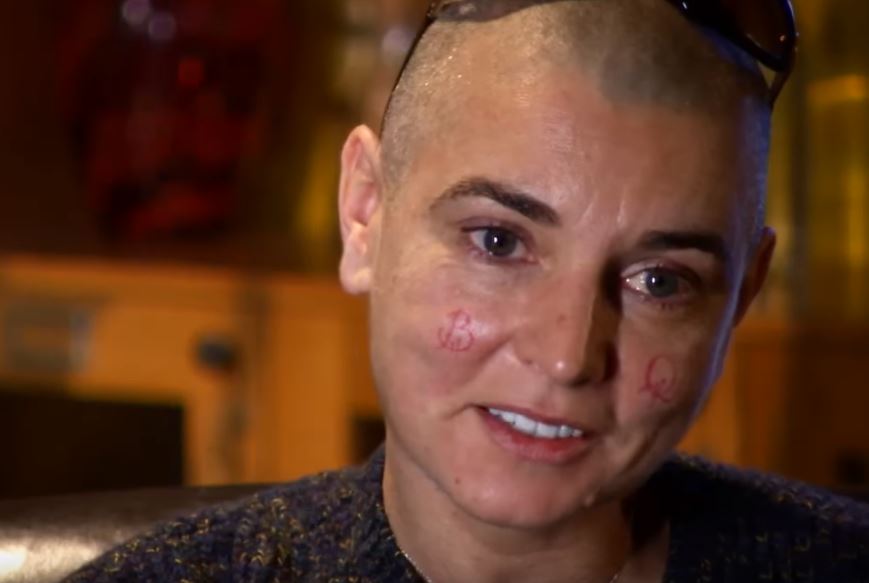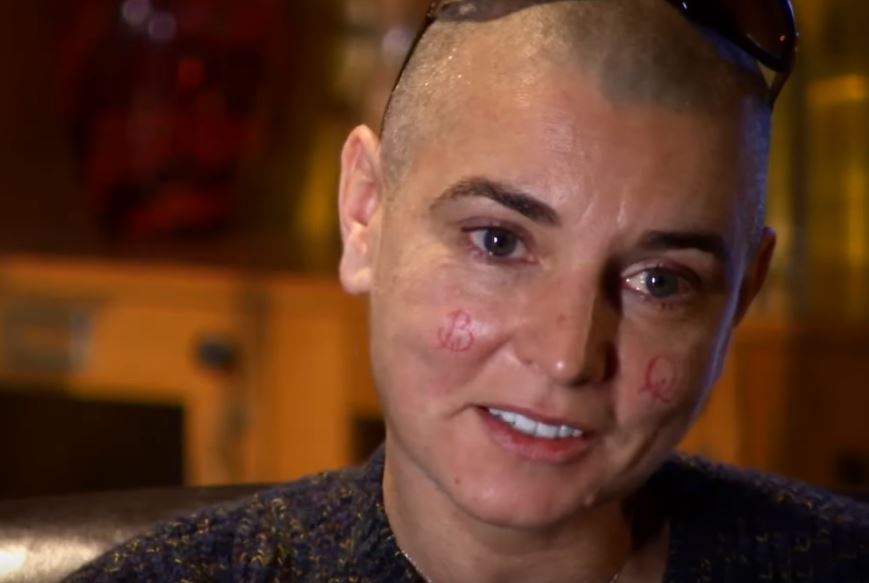 Sinéad O'Connor isn't known to shy away from controversy. In 1992, when she was the SNL musical guest, she sent everyone into a tizzy. While performing the Bob Marley song "War," O'Connor began singing about child abuse and the Catholic Church. Then she ripped up a photo of Pope John Paul II. It did not go over well
Next: Don't go off-script on SNL.
6. Adrien Brody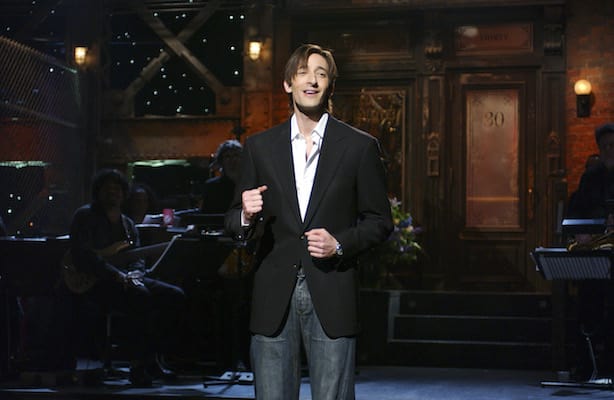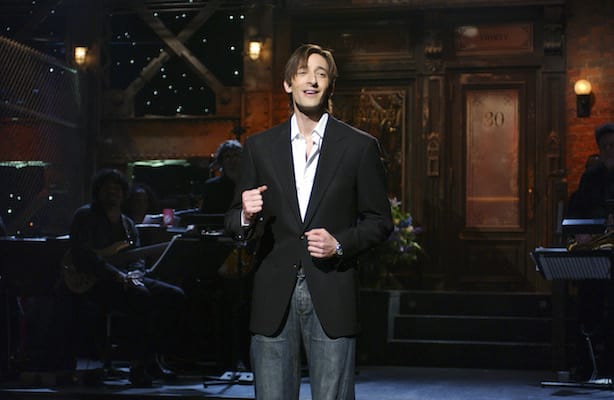 When Academy Award winner Adrien Brody hosted SNL in 2003, he did everything he was told not to do. The Pianist star opened with an improvised monologue, which SNL Executive Producer Lorne Michaels detests. Then, he was borderline racist when he donned a dreadlock wig and used a Jamaican accent to introduce reggae singer, Sean Paul. Needless to say, he was banned for life.
Next: This cast member plagiarized and paid for it.
7. Jay Mohr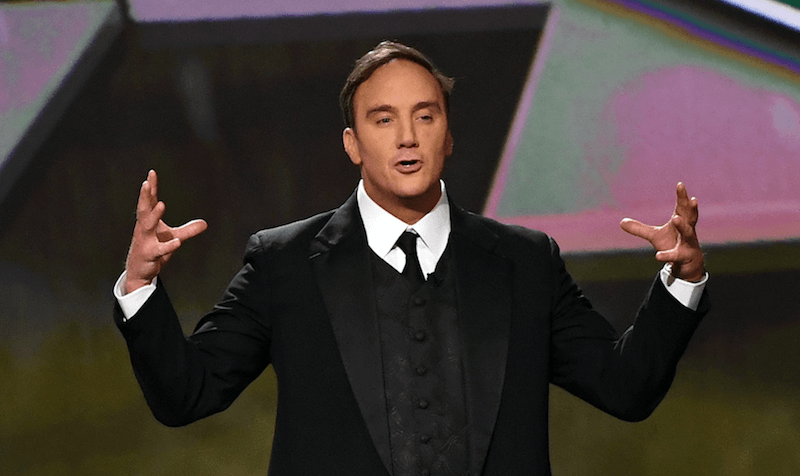 In 1993, Jay Mohr became an SNL cast member in 1993. Desperate to stand out, the Ghost Whisperer actor struggled with the pressure of writing good content on tight deadlines. In his 2004 memoir, Gasping for Airtime, he admitted to stealing a well-known comedian's stand-up routine. The NBC higher-ups found out and fired him at season's end. Later, Mohr said he's terribly ashamed.
Next: An alleged murderer
8. Robert Blake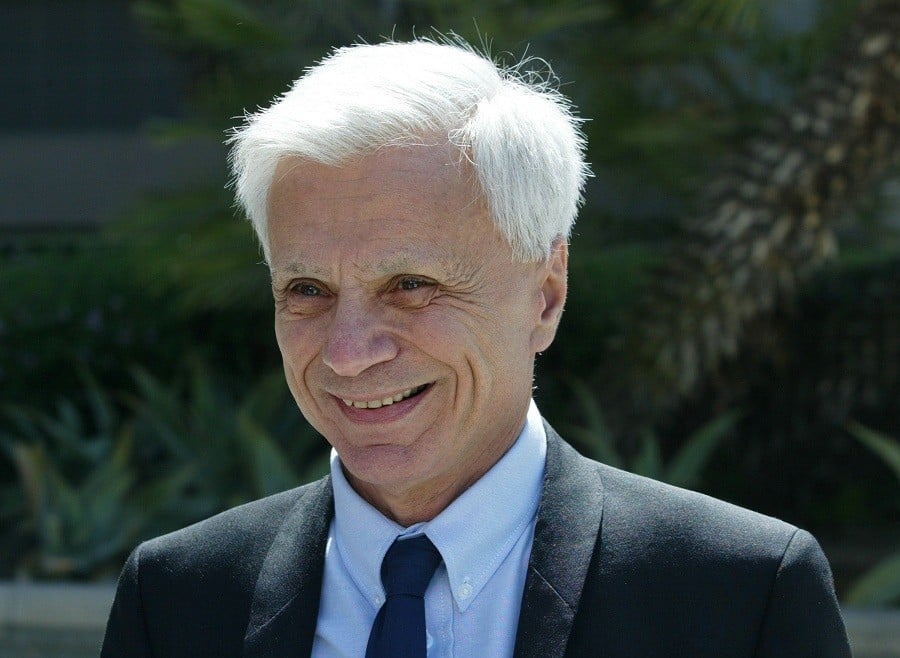 When Golden Globe winner Robert Blake was invited to SNL in 1982, he seemed like a good fit. Unfortunately, Blake terrorized the cast and crew. He claimed he hated the scripts and even crumpled one up and threw it in a cast member Gary Kroeger's face. Though he was eventually acquitted, no one was shocked when Blake was charged with his wife's murder in 2001.
Next: This iconic actor physically and verbally abused SNL cast and crew.
9. Chevy Chase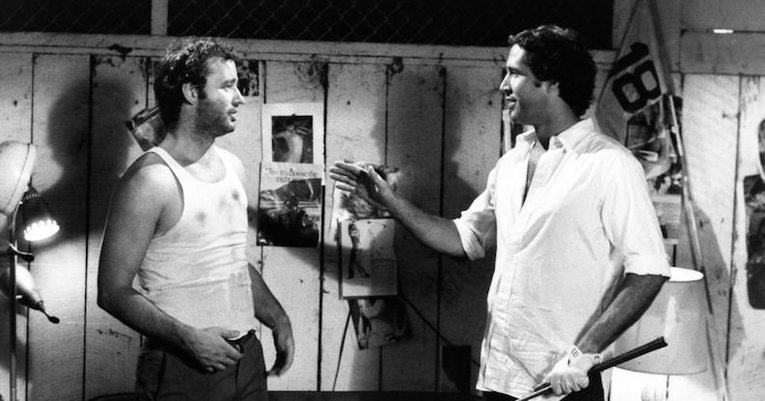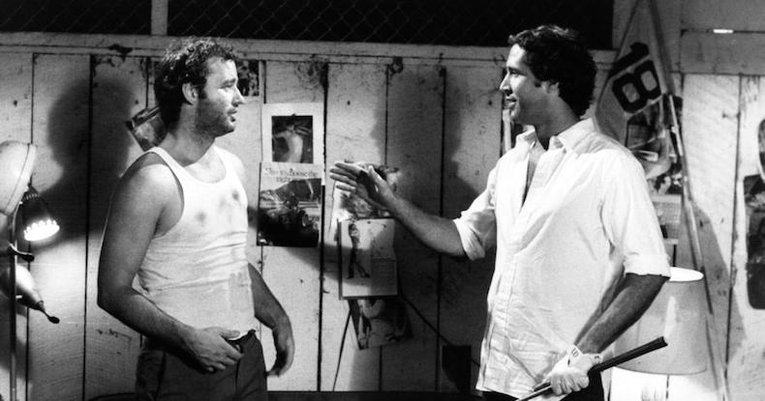 Chevy Chase was one of the original Saturday Night Live castmembers when it began in 1975, but the Caddyshack actor has been banned at one time or another for years. The last time he hosted the show, Chase slapped Cheri Oteri in the back of the head, prompting Will Ferrell to report him to NBC. Before that incident, Chase got into a physical fight with Bill Murray and was verbally abusive to the cast and crew over the years.
In the '80s, at the height of the HIV/AIDS epidemic, Chase told a horrific joke live and on-air at gay cast member Terry Sweeney's expense. He said, "[Sweeney] should be weighed every week to see if he has AIDS." Chase hasn't appeared on SNL since 1997.
Next: This action star terrified the cast and crew.
10. Steven Seagal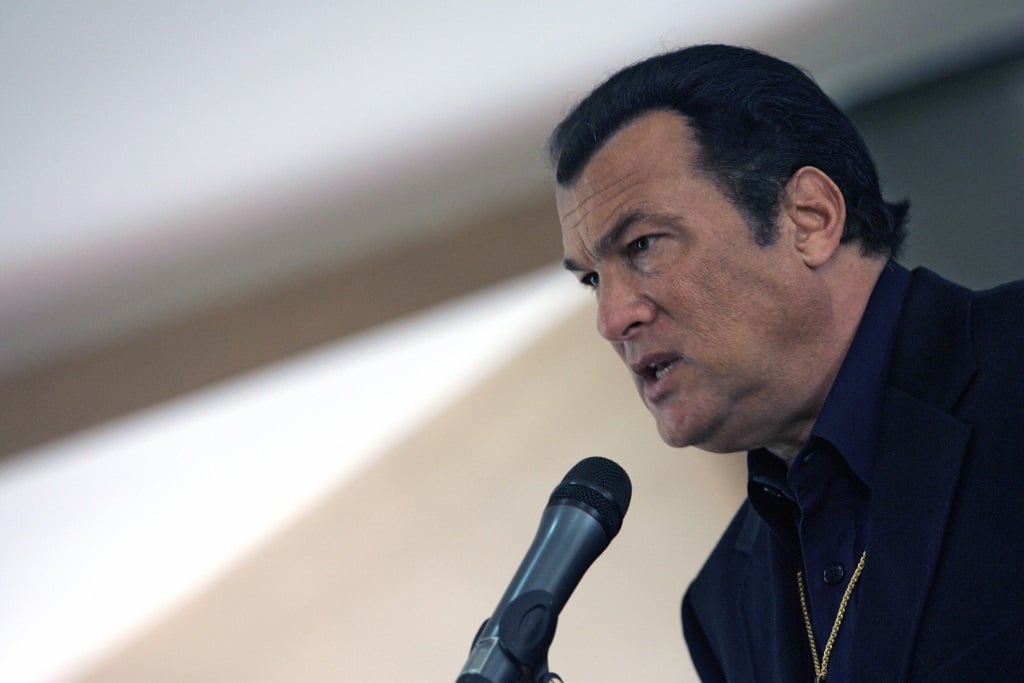 The early '90s were rough on SNL; they kept picking strange hosts and musical guests who caused them issues. In 1991, action star Steven Seagal became what Lorne Michaels still calls "the biggest jerk to ever be on the show." Throughout rehearsals, Seagal was mean and nasty to the cast and crew. He was so horrid and vicious the show nearly went on without him.
Next: Some actors aren't made for live TV.
11. Charles Grodin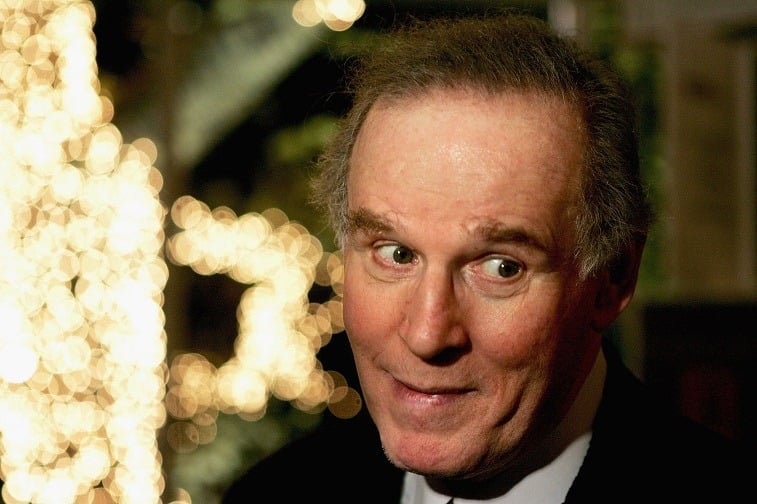 Sometimes, stars aren't outwardly rude or offensive; they simply don't have what it takes to shine on live TV. When actor Charles Grodin stepped onto the stage in 1977, he was just hard to watch. The Beethoven star improvised and ad-libbed his performance. It was just a hot mess.
Next: Viewers watched this band fall apart on stage.
12. The Replacements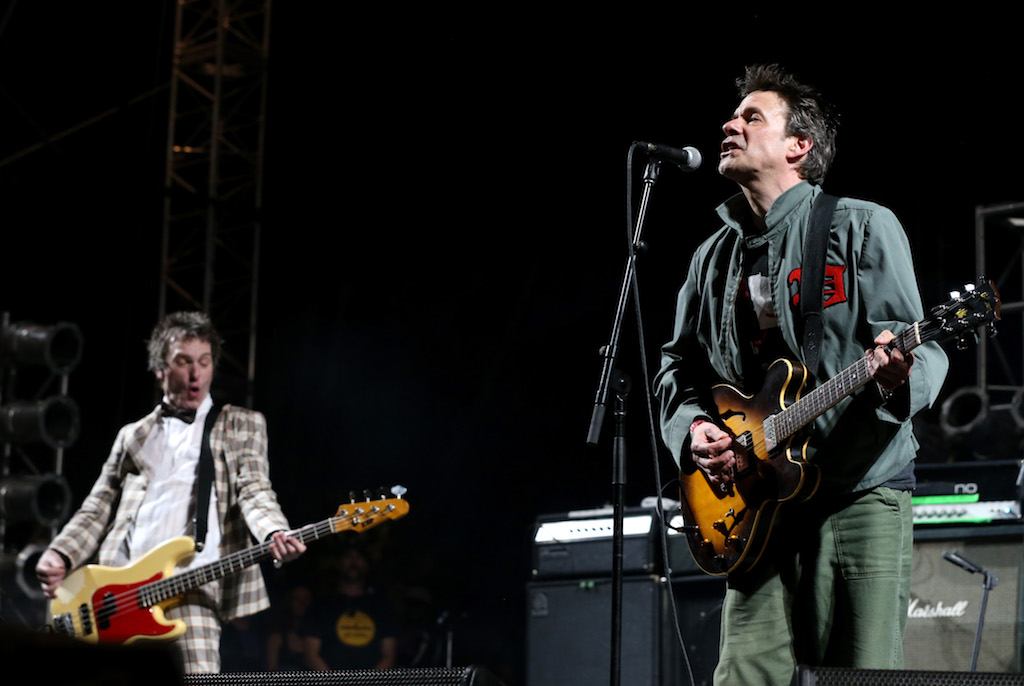 Alt-rock band The Replacements got extremely drunk before their 1986 SNL debut. Not only did they deliver a poor performance, but the lead singer slipped an obscenity past the censors and the guitarist mooned the camera. Back in their dressing room, The Replacements got reamed out by Lorne Michaels, who yelled, "How dare you do this? … Your band will never perform on television again!"
The second act went smoothly, but then the band trashed their hotel room to the tune of $1,100 in damages. Not only did SNL ban them, but they didn't appear on American TV again for three years.
Next: Can you guess the first celeb ever banned from SNL?
13. Louise Lasser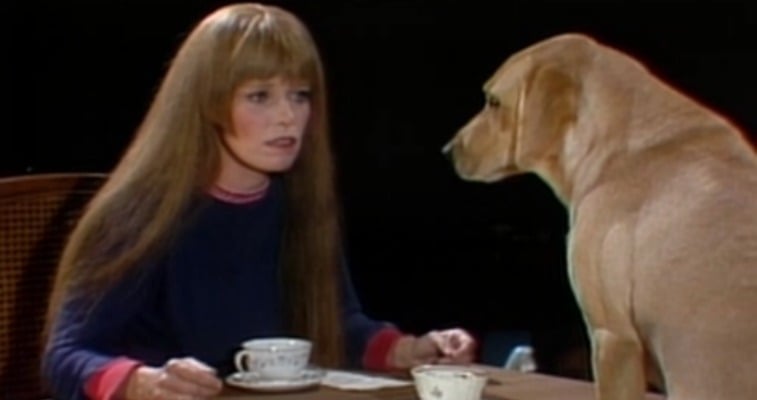 Well-known in the '60s and the '70s for Take the Money and Run and Bananas, Louise Lasser was also once married to Woody Allen. Unfortunately, she's also the first host ever banned from SNL. Apparently, she was high-maintenance and difficult to get along with. The audience could barely understand what she said half the time, and she refused to work with anyone outside of Chevy Chase.
Next: A very awkward host
14. Frank Zappa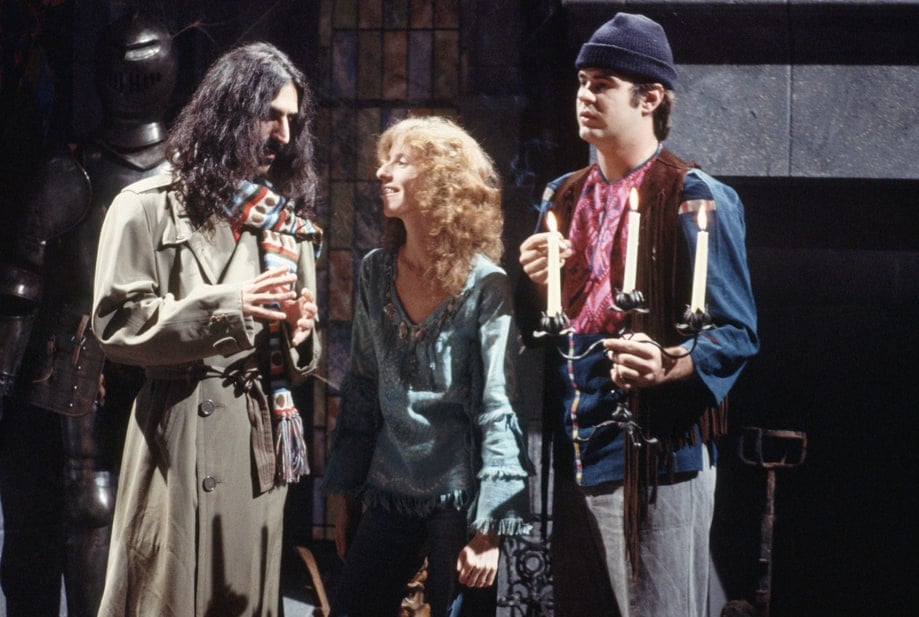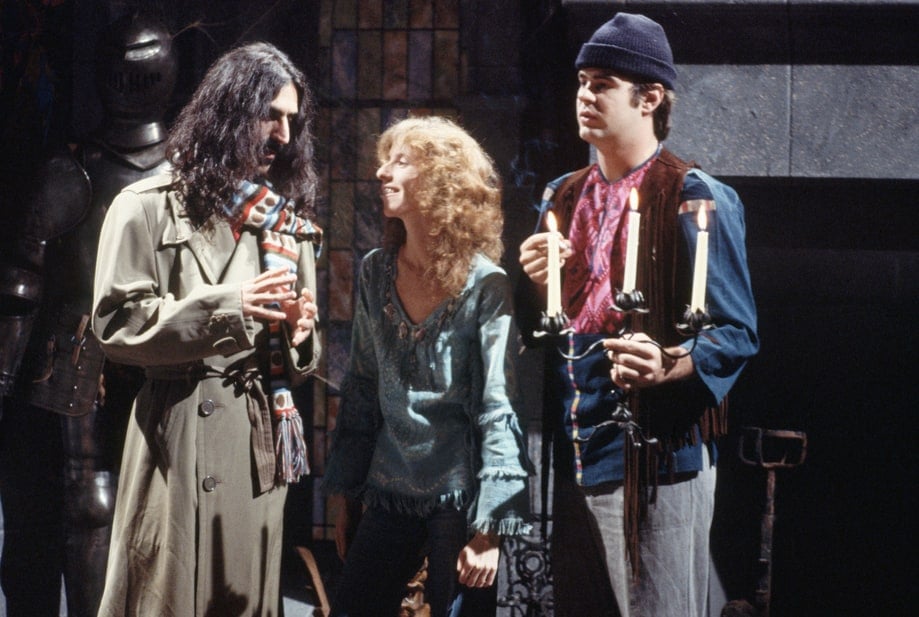 Frank Zappa first performed on SNL in 1976, and it turned out well. So, Michaels expected the same when Zappa returned to host the show in 1978. However, it was disastrous.
Not only was the musician and film director extremely rigid about his anti-drug stance — which didn't flow well with the more relaxed cast and crew — but he would also randomly stare into the camera and tell the audience he was reading his lines from cue cards. Um, we're not sure why he even accepted the hosting gig. He was never invited back.
Next: A trainwreck of a host 
15. Milton Berle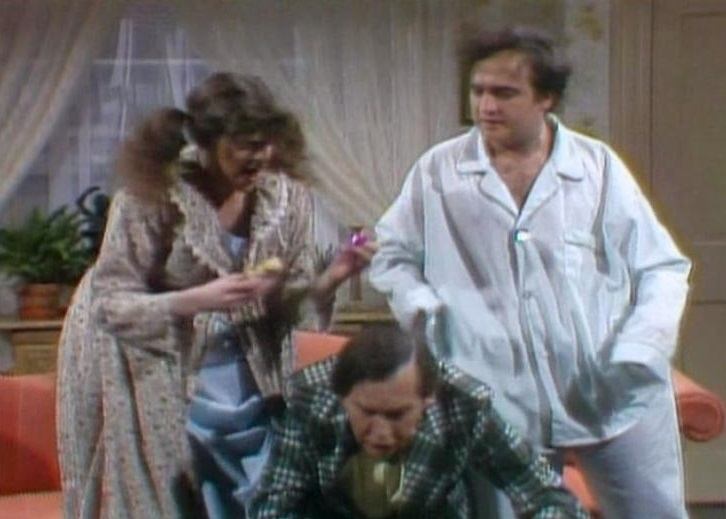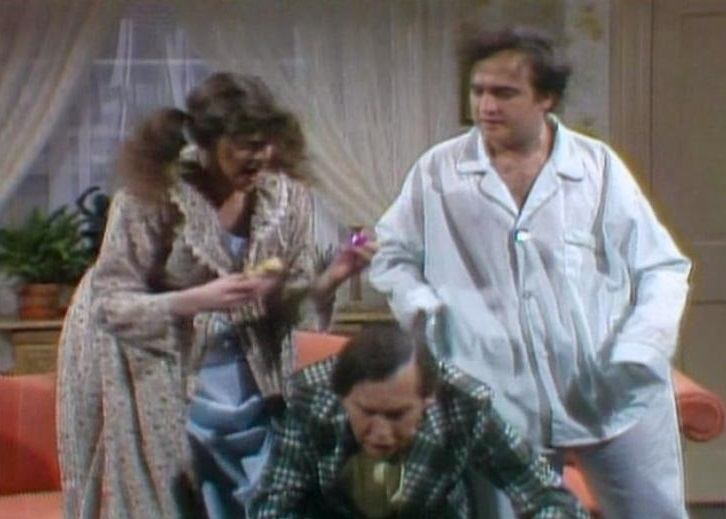 If you're a classic TV fan, you'll certainly recognize Milton Berle for his roles on I Dream of Jeannie and Batman. The iconic TV man had a filmography a mile long. Unfortunately, live TV just wasn't his forte. Berle hosted SNL once in 1979, and it was an absolute trainwreck.
Berle stressed everyone out, upstaged the other actors, took over the entire production, and even inserted in a standing ovation. Needless to say, though he worked until his death in the early 2000s, he was never asked to return to Saturday Night Live.
Next: A misunderstood comic 
16. Andy Kaufman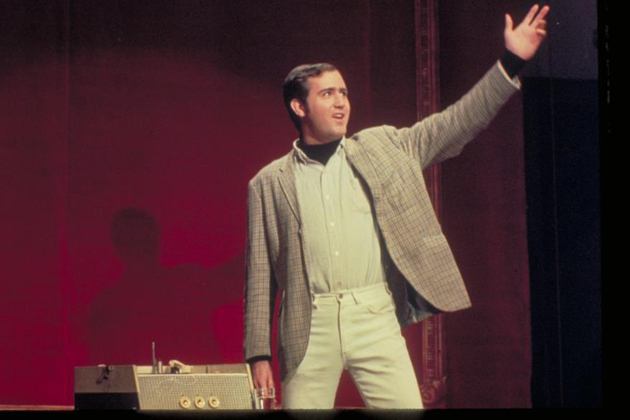 Sometimes, the audience just doesn't understand the performer's direction, which was the case with Andy Kaufman. Kaufman was a semi-regular on SNL in the early '80s but was officially banned in 1982 when fans wrote into the show complaining about a female-wrestling bit Kaufmann did on the show. It was not well-received.
Next: A band who did drugs on live TV
17. Cypress Hill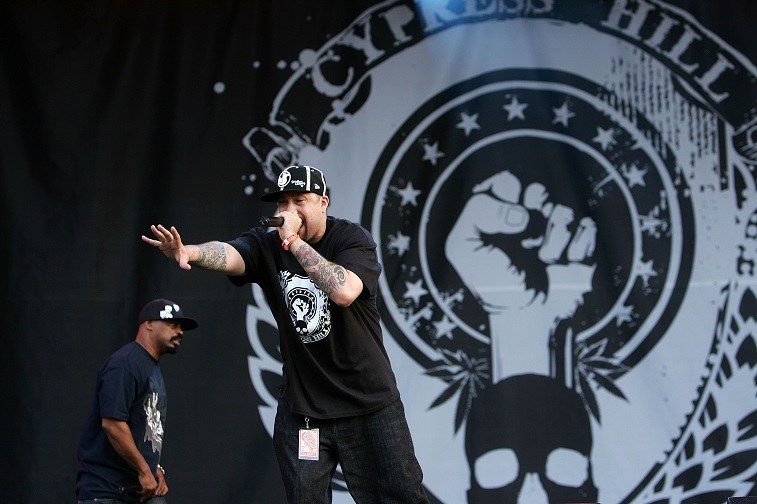 Apparently, some celebs think SNL is a place to party and they forget it's also a place of employment. In 1993, hip-hop group Cypress Hill were musical guests for the first and last time. During their performance, a member of the group decided it was OK to light up a joint. Lorne Michaels has a zero tolerance policy for the use of alcohol and drugs on set, so he got them out of there swiftly.
Next: The musical guests who cost the show $200,000 
18. Fear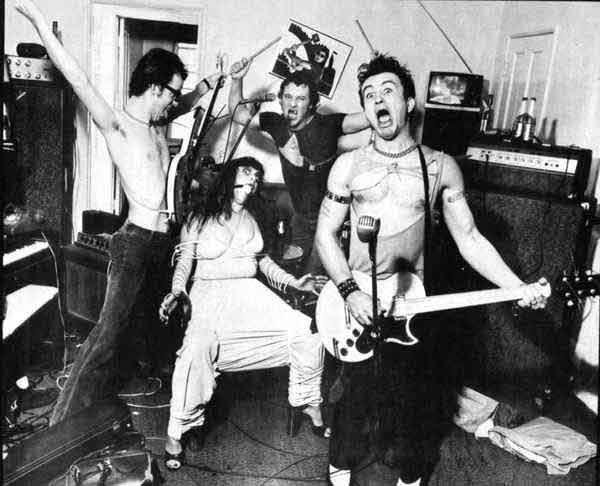 Sometimes people really don't have any home training. Michaels was desperate to have John Belushi back to host SNL, and he knew that Belushi adored the band, Fear. Therefore for the SNL 1981 Halloween special, Fear was invited on as the musical guest. Not only did the band play offensive songs filled with terrible language, they also trashed the Saturday Night Live set causing $200,000 in damage. Clearly, they were never welcomed back.
Read more: Celebrity Relationships That Started on the Set of 'Saturday Night Live'
Check out The Cheat Sheet on Facebook!
Follow Aramide Tinubu on Twitter @midnightrami.