Hollywood's Double Threats: 10 Best Musicians Turned Actors
Here's a list of ten musicians who became actors later in their careers and have been acclaimed for both. Some are now better known for their acting than their music, some have pursued long careers as double threats, and some are known for taking only bizarre character roles, but all have found success both in the recording booth and in front of the camera.
10. Cher
Cher began her show business career as one half of the popular pop duo Sonny and Cher in the 1960s and then went on to have a highly successful solo career that turned her into a pop music icon. Now Cher is almost as well known for starring roles in films like 1990′s Mermaids and an Oscar-winning role in 1987′s Moonstruck, a romantic comedy co-starring Nicholas Cage about a woman attempting to give love a second chance after losing her first husband. While as of late the star's cinematic choices have been more high camp than high drama (Stuck on You, Burlesque), Cher had a period as a serious actress during the late '80s and early '90s that proved she is capable of more serious art than her pop music career would let on.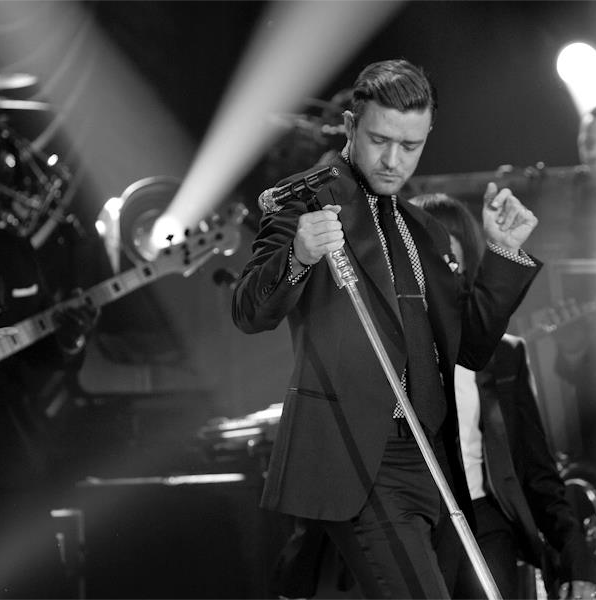 9. Justin Timberlake
Sometimes it's easy to forget that Justin Timberlake rose to fame as the hottest member of '90s boy band 'N Sync and boyfriend of Britney Spears when you're watching him smoothly cruising the red carpet in an expensive suit promoting his latest film. While JT has had a successful career as a solo singer and returned to his musical roots recently, he's recognized these days for his roles in movies like The Social Network, where he played Napster founder and Zuckerberg mentor Sean Parker, or Friends With Benefits, the surprisingly enjoyable romantic comedy co-starring Mila Kunis.
8. Queen Latifah
Queen Latifah is mostly known for her roles in movies like Chicago, for which she received an Oscar nomination for best supporting actress, and Beauty Shop as well as other feature films and appearances in various TV shows. Latifah actually began her career as the person some would consider to be the first female hip-hop star. Latifah has been praised for her feminist messages that are rarely found in rap music. She is also an accomplished jazz singer, something on full display for her performance in Chicago.
7. Courtney Love
Courtney Love is famous for being the wife of late grunge legend Kurt Cobain and fronting her own grunge band, Hole, as well as for her unabashedly loud personality and struggles with addiction. Love had bit roles in films early in her career, such as Alex Cox's Sid and Nancy and Straight to Hell, but she showed she has serious talent in Milos Forman's 1996 biopic about Hustler owner Larry Flynt, The People vs. Larry Flynt. Love played Flynt's ex-stripper and ex-prostitute wife Althea, who struggles with addiction and eventually succumbs to AIDS. Some criticized the acclaim Love received for the part, including a Golden Globe nomination, on the grounds that she too has been a stripper and dealt with heroin addiction and claimed she didn't have to act in the role.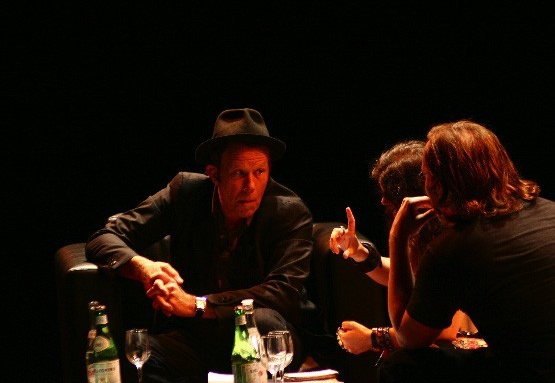 6. Tom Waits
Gravel-voiced musician Tom Waits is best known for his very long and very influential music career, but the singer has also been heavily involved in the movie business. Aside from writing the film scores for movies including Francis Ford Coppola's One from the Heart, for which he received an Oscar nomination for best original song, Waits has made a habit of strange cameo appearances. He has acted in Jim Jarmusch's Coffee and Cigarettes and Goran Dukic's Wristcutters: A Love Story in addition to cameo roles in Coppola's The Outsiders, Rumble Fish, and The Cotton Club. He also played the devil in Terry Gilliam's The Imaginarium of Doctor Parnassus.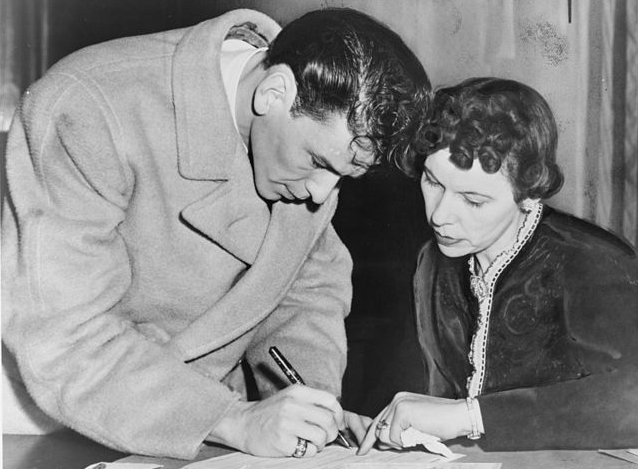 5. Frank Sinatra
Ol' Blue Eyes is most well-known for his career as one of the most famous singers ever in popular music, but he also became a well-regarded actor as he got older and stopped appealing to his teenage fan base in the late 1950s. His role in 1953′s From Here to Eternity landed Sinatra an Oscar for best supporting actor and is often credited with launching the second half of his career. He went on to star in the original Ocean's 11 and other movies with his rat pack buddies, as well as the political thriller The Manchurian Candidate. The acclaim Sinatra's acting received also help revitalize his music career. Post-Eternity he signed with Capitol Records and made more serious records with some of the best arrangers in the world. Frank Sinatra is probably the most famous and best double threat the entertainment business has ever seen.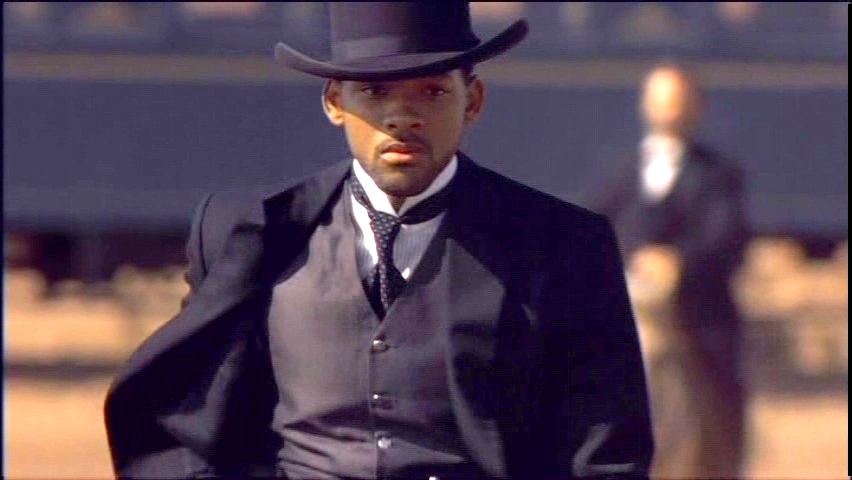 4. Will Smith
Will Smith is famous for his roles in action movies like I Robot, Men in Black, and Independence Day, as well as a long running role on the popular TV show The Fresh Prince of Bel Air, but like Latifah he too started out his career as a rapper under the alias The Fresh Prince. He recorded humorous, radio friendly songs including "Parents Just Don't Understand," and NBC offered him a role on a sitcom loosely based on himself due to his popularity in rap music. Now one of the most powerful movie stars in Hollywood, Smith continues to intermittently record rap albums, the most recent being 2005′s Lost and Found.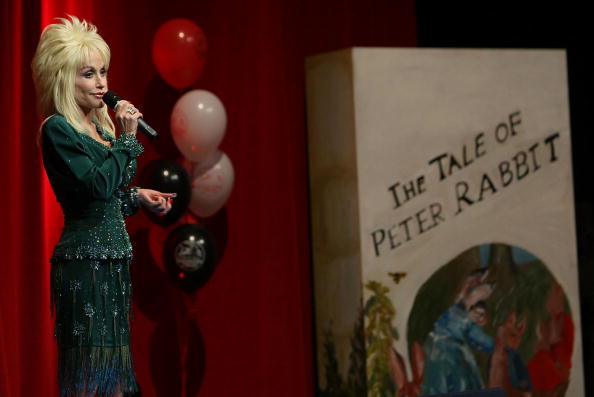 3. Dolly Parton
Dolly Parton began her career as a country singer-songwriter, rising from her humble roots on a farm in small town Tennessee to becoming one of the Grand Ole Opry's biggest stars. Parton has written over 3,000 songs over the course of her career, including "I Will Always Love You" and "Jolene," both of which are considered to be country music classics. In her first movie, 1980′s Nine to Five, Parton co-starred alongside Jane Fonda and Lily Tomlin as women who stand up to their intolerable sexist boss. Parton composed the title song for the film, which nabbed her an Oscar nomination. She's also had acclaimed roles in The Best Little Whorehouse in Texas and Steel Magnolias. Dolly Parton is one of the rare people who has almost gotten the elusive EGOT, having been nominated for all four major entertainment awards: the Emmys, the Grammys, the Oscars, and the Tonys.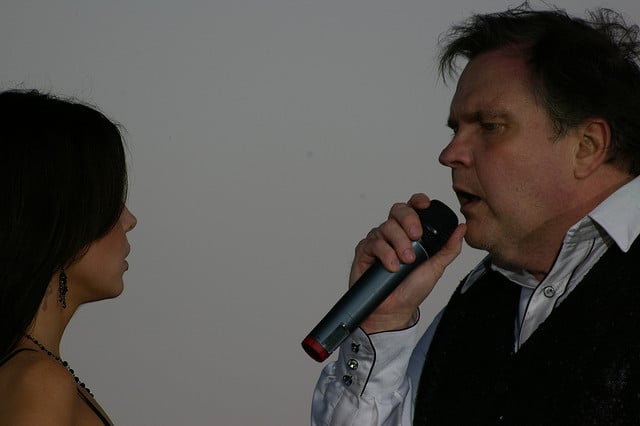 2. Meat Loaf
Meat Loaf is best known as the hard rock singer with a three-octave range and for that song "I'd Do Anything For Love" that left many speculating what the "that" was in the memorable lyrics "I'd do anything for love / but I won't do that." Similar to Tom Waits, Meat Loaf is also known for playing bizarre small roles in cult classics like The Rocky Horror Picture Show and Fight Club. Though he's one of the top selling musicians of all time, for a large group of people Meat Loaf will always be either the saxophone-playing ex-delivery boy to Dr. Frankenfurter in Rocky Horror or Bob 'Big Tits' Paulsen in the film adaptation of Chuck Palahnuik's Fight Club. He has continued to take bit roles in films throughout his career.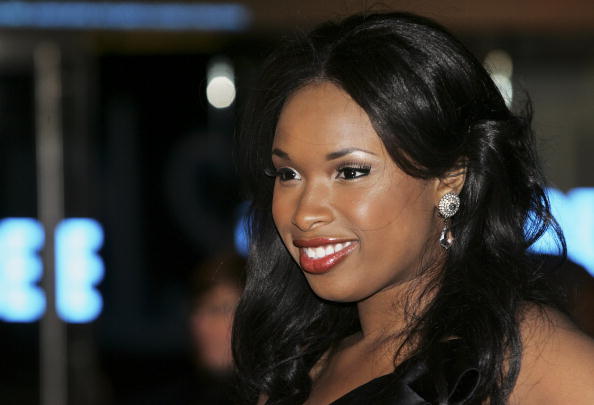 1. Jennifer Hudson

Jennifer Hudson managed to prove that the infamous producer of bad pop stars American Idol got something right at least once. She came in seventh place in the show's third season, but is generally recognized to be one of the best performers to have come out of the competition. Before ever releasing an album, Hudson was cast as Effie White in the film adaptation of the Broadway musical Dreamgirls, and her rendition of the song "And I Am Telling You I'm Not Going" allowed her to steal the spotlight from Beyonce and Eddie Murphy as well as landing her an Academy Award for best supporting actress.
More From Wall St. Cheat Sheet:
Follow Jacqueline on Twitter @Jacqui_WSCS