Holy Shiplap! Chip and Joanna Gaines Might Have Dropped 1 Major Hint About the First Show on Their New Network
Ever since Fixer Upper left HGTV, we've all been filling the void with Joanna Gaines' Instagram feed, daydreaming about trips to the Silos, and eagerly awaiting news of Chip and Jo's new television network that's scheduled to launch in Spring 2020. This latest announcement from the Gaines family just gave us a major clue about what that network might include.
Joanna Gaines fans were overjoyed to find out that she and her husband Chip, plus their brood of five kids, wouldn't be leaving television forever. Though the renovating duo had outgrown Fixer Upper, they were planning to channel their talents into an even bigger project: an entire network of the same kind of wholesome, feel-good programming that Fixer Upper fans adored.
Do we have insight into the first show on the new network? There's a good chance last week's announcement gave us a big shiplap-covered hint.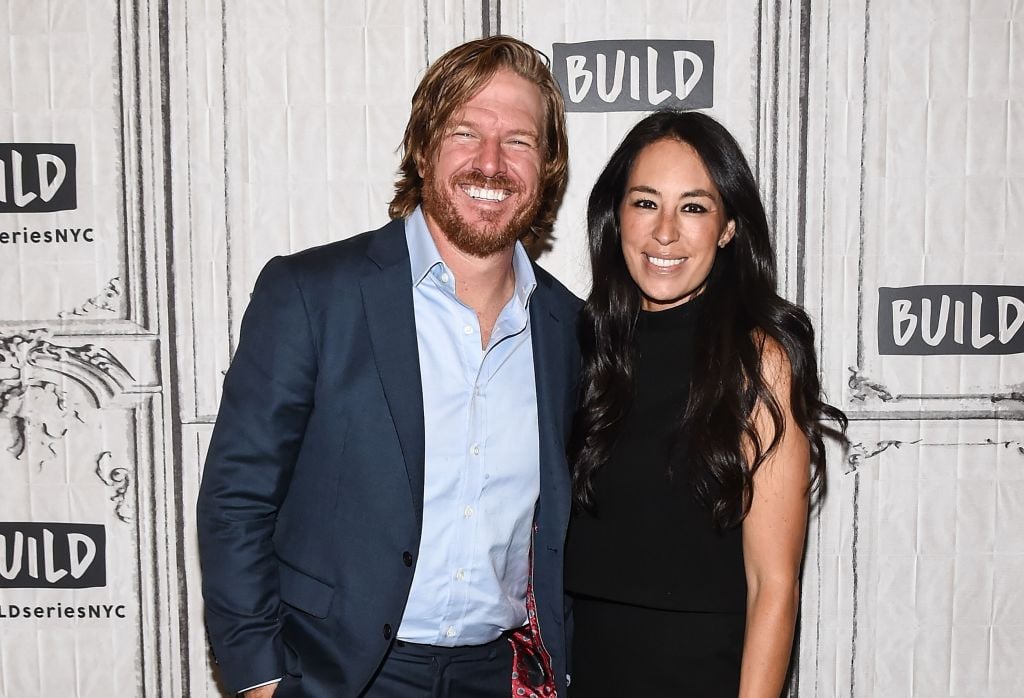 Chip and Joanna Gaines are renovating a boutique hotel in downtown Waco
Fans were overjoyed by the news. In a blog post last week, Joanna Gaines announced their latest project — a massive hotel renovation in their beloved town of Waco.
The pair teamed up with Adventurous Journeys Capital Partners to transform the historic Grand Karem Shrine, a 53,000-square-foot former county office building downtown, into a stunning hotel. It'll be the perfect place for fans to stay during visits to Magnolia Market at the Silos since it's only a few blocks away.
"That is our dream for this hotel—that it would serve as an extension of the way we feel about our own home and all it represents to us," Joanna shared in a blog post. We don't know exactly what the building will look like, except that it will include "timeless, classic details." And since it's Joanna Gaines, we can expect plenty of subway tile, monochromatic color schemes, and yes, shiplap.
The cameras will be following Chip and Joanna Gaines while they renovate
Though Chip and Joanna Gaines won't star in every show on their new television network, they will definitely be included in some. And it's logical to assume that this hotel renovation will have its own segment.
Fixer Upper fans love watching Chip and Joanna Gaines renovate neglected homes, turning the worst house in the best neighborhood into a dream home. This hotel renovation is guaranteed to do that and more. Plus, airing details of the renovation process is a great way to drum up business for the hotel, which is slated to open in 2021. It's a win-win situation.
The hotel doesn't have a new name just yet. But we do know it'll feature a rooftop terrace, a grand ballroom, and a restaurant and café all in the heart of downtown Waco.
The Gaineses want the hotel to feel like home
While a hotel might seem like an interesting choice for the couple, who so far mostly worked on personal home renovations, Joanna Gaines insists that the new project exemplifies all of their goals and values.
"We are, without a doubt, firm believers that home is the most important place on earth," Joanna Gaines wrote on her blog. "But we've also learned that home can be found beyond a physical dwelling. It encompasses more than the place where our mail is delivered."
"Home is a feeling, created by and for the people you love and share your life with; it's a state of being known and loved just as you are. That is our dream for this hotel—that it would serve as an extension of the way we feel about our own home and all it represents to us, and that every guest who comes to stay would experience that same sense of belonging and community."
We can't wait to see how this all turns out — and to watch it all unfold on Chip and Joanna Gaines' new network!