Who Is the Host of Nickelodeon's 'Blues Clues' Reboot?
You read that right. Nickelodeon is making a new version of Blues Clues. Cue the nostalgia. This rebooted series, entitled Blue's Clues & You, has a digital-feel and a new host of the show named Josh. Here's what we know about Nickelodeon's new television series.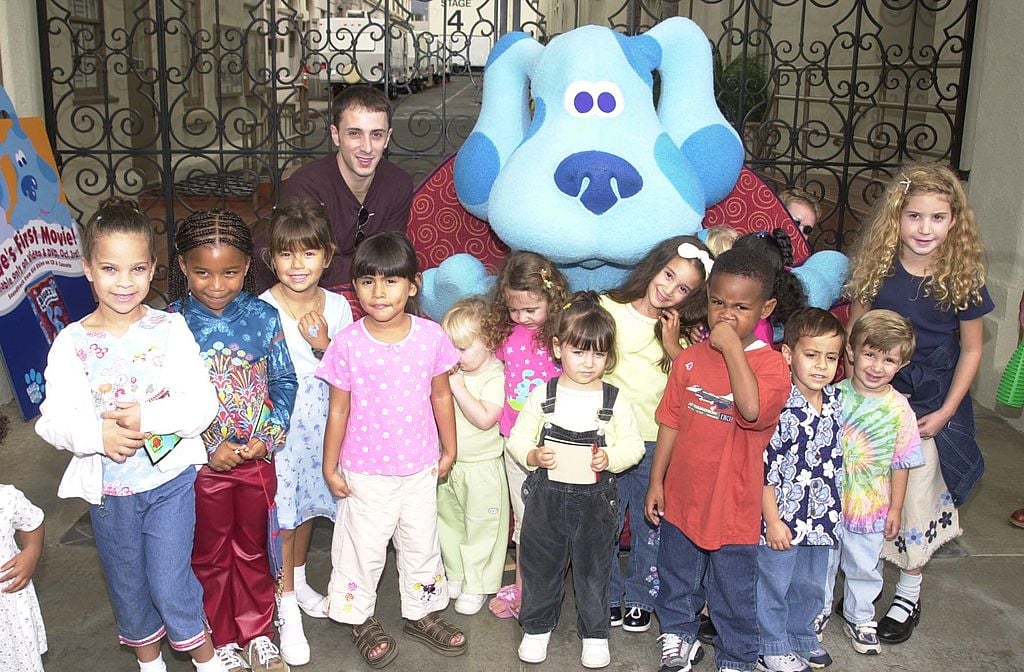 The reboot is called 'Blue's Clues & You'
The original series Blues Clues premiered in 1996, hosted by actor and musician Steven Michael Burns. Starring an animated dog named Blue, this show invited preschoolers to find "clues" around Steve's house. The show helped kids to draw and craft while still tackling advanced subjects like sign language, geography, physics, emotions, and anatomy.
The show earned two TCA Awards, both for "Outstanding Achievement in Youth Programming." The show then switched hosts, from Steve to Joe in 2002. After about ten years of children's programming, the series premiered its final episode in 2006.
Recently, Nick Jr.'s YouTube channel posted a "first look" at a reimagined version of the show, starring favorites like Blue, Magenta, Mr. Salt and Mrs. Pepper, and a new host named Josh.
There's a new 'Steve'
Blue's newest friend, Josh, is played by Joshua Dela Cruz. Before Blues Clues & You, Dela Cruz appeared in Disney's Aladdin on Broadway as the understudy for Aladdin and a member of the ensemble. He has also appeared in David Byrne's Here Lies Love and Encores!: Merrily We Roll Along. 

According to Entertainment Weekly, Steve and Joe both played a part in deciding the new host. Both of them approved of Josh, Joe giving him two thumbs up.
"From the moment we decided to make a new version of the series, we knew that so much of the energy and magic of the show comes from the host's ability to bring preschoolers into the colorfully animated world of Blue and her friends," said Cathy Galeota in a Nickelodeon press release. "Josh's wonderful theater background and his natural charisma checked all the boxes for us, and of course Steve's stamp of approval only solidified our decision."
"The search for the new host of Blue's Clues & You was no small task, but we knew as soon as we met Josh that he was the perfect choice," said Shelly Sumpter Gillyard, Executive Vice President, Talent, Music, and Events, Nickelodeon Group. "From his genuineness to his comedic timing and range, there was no doubt that he could carry the show on for the next generation of preschoolers."
Joshua Dela Cruz, a Filipino actor, is also the first Asian-American host to star alongside Blue in this television series.

'Blue's Clues & You' premieres November 2019
With new songs, a new host, and a furry, CGI Blue, the Nick Jr. trailer gives hints about this rebooted series. Fans hope it will have the same feel-good messages of the original Blues Clues.
"I think Josh is going to be right for the kids nowadays because he's really energetic, but I still miss Steve but I'm gonna let him stay in my memory rather than having him hosting for something he's nor fond of," said one Twitter user. "Gonna start watching Josh from now on!"
The television series, Blue's Clues & You comes to Nickelodeon in November 2019.