Hot 'Below Deck' Season Gets Lukewarm Reunion Twitter Vibes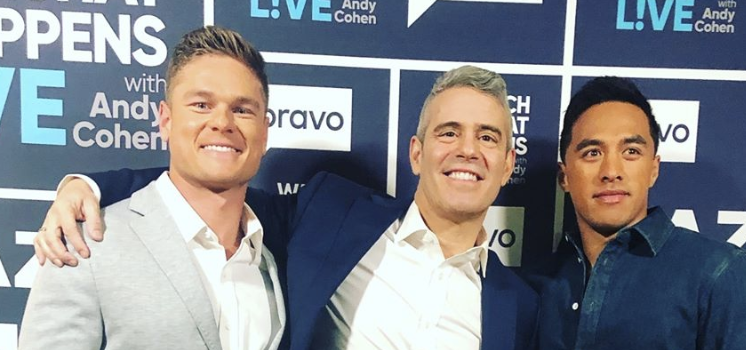 Fans were popping the popcorn and blowing off the State of the Union for the big Below Deck reunion episode on Bravo. After a sizzling hot season, fans anticipated a juicy show where all their burning questions would finally be answered.
But into the show, fans seemed to be, well…bored. The season that launched the show into the highly watched cable programming stratosphere didn't seem to offer a reunion to match. Fans were so "meh" about the reunion they got on Twitter to comment.
Fans wondered if everyone was hung over?
Some fans commented that everyone, including host Andy Cohen seemed super low key, even overly chill during the reunion. One Twitter user suspected the cast was hiding something that occurred the night before the reunion. "This whole reunion feels like the crew went out the night before and something awkward happened." Another person agreed the entire reunion seemed to be off. "This reunion feels strained & AWKWARD."
This viewer picked up on some of the cast's vibe. "Capt Lee looks like he rather be anywhere but there," one person observed. Another Twitter user thought Cohen seemed especially chill too. "Why so subdued tonight Andy? Best season ever of Below Deck – reunion should be more fun!"
Bosun Ross Inia seemed to be called out for avoiding questions. "I actually thought @ross_inia skirted around the questions we really wanted to know the answers to," one person wrote. Others thought Inia seemed uncomfortable during the reunion. "You look uncomfortable bud. Hang in there, it's almost over."
For the most part, fans seemed underwhelmed
Although some fans walked away feeling fulfilled with the reunion, many commented that their questions weren't answered or they were frustated. This Twitter user even got desperate. "The Below Deck Reunion is becoming frustrating to watch so I might turn to the SOTU for a break from all the angst and drama."
But plenty of comments were like these. "I love below deck so much but this reunion is boring me." Plus, "#BelowDeck reunion was very underwhelming! Awesome season though."
What did the cast have to say? Deckhand Rhylee Gerber tweeted, "I think we all behaved pretty well considering…" Captain Lee Rosbach, who wrote several tweets during the reunion wrote, "Best bunch ever. Loved them all." Third stew Laura Betancourt simply thanked Cohen for having her at the reunion. Inia, who went on Instagram Live several times during the reunion, tweeted, "Awwwwkies." Inia even promised to go on Instagram Live the following day to address any unanswered questions.
Check out The Cheat Sheet on Facebook!