How Alyson Stoner Survived Disney Channel Stardom
Being a Disney Channel star is often a blessing and a curse since it's known for creating a certain persona for preteen stars, but can also conflict with a more adult persona later. We've all seen the stunning trajectory of Miley Cyrus who was the true Disney It Girl before becoming a controversial pop star who ate up her Disney persona and spit it out.
There's a long list of women who've come out of the Disney Channel chute, and Alyson Stoner is one you don't always hear talked about. Her time with Disney was mostly positive and worked as a springboard in helping her nurture a career in dance, singing, and acting.
At the same time, she did hide one thing about herself Disney might have had to mull over had she revealed it as a preteen.
Alyson Stoner was a popular Disney star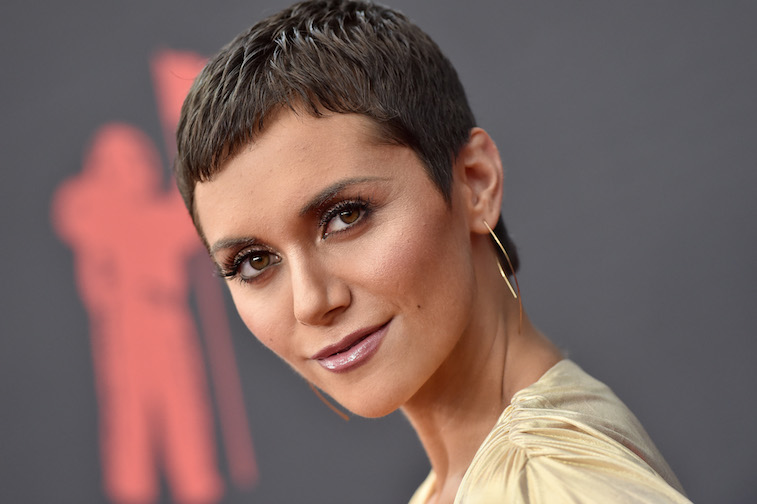 One of the first things Stoner did in showbiz was being hired by the Disney Channel in 2001 to host a promotional series called Mike's Super Short Show. It's still kind of amazing she was only eight years old when she landed this gig, though she held the hosting spot for six years.
In-between this time, Disney had her act in several of their big-screen efforts, like their 2003 Cheaper by the Dozen remake, plus the 2005 sequel. Those of you watching Disney Channel in the early 2000s also remember her acting in the Mouse House's popular preteen shows The Suite Life of Zack & Cody and That's So Raven.
Despite these shows all ending by 2004, Stoner continued in her hosting role at Disney for a while. However, they let her start to branch out a bit by acting in slightly more sophisticated Disney fare like Step Up.
Latter film allowed her to show off her eye-opening dance talents, something Disney let her utilize in music videos not even remotely related to the studio.
Dancing with Missy Elliott (and Eminem!)
At one time, Disney was fairly strict on what they allowed their Disney Channel stars to do beyond their studio walls. Because Stoner had a whole other persona developing as a standout dancer, they let her go off to dance in some of the hottest music videos of the day.
A lot of people had forgotten she was one of the young dancers in Missy Elliott's famous "Work It" video, not including dancing for other artists like Eminem and OutKast.
After all this time, Elliott herself invited Stoner back to dance with her at this year's MTV Video Music Awards while performing "Work It" live.
This appearance made everyone sit up and notice Stoner again who's never really gone away in the world of showbiz. It even led Ellen DeGeneres to screen an old clip of Stoner appearing on her show in 2003 to teach the host some dance moves.
At only 10 years old, everyone could see Stoner was a star in the making. Through the years, she's continued to act, dance, sing, and lend her voice to video games outside of Disney.
Coming out as bisexual
Last year, Stoner admitted to being attracted to men, women, and "all who identify in other ways." While everyone supported her for this, we have to wonder how many years she had to keep it a secret when Disney employed her.
Nowadays, the Mouse House seems more open about having LGBTQ+ actors and theme park cast members. It took a long time, because this wasn't always the case.
Back when Stoner first started at Disney, they might not have allowed it had she come out as a preteen. Now doing more voice roles for animated shows, Disney did rehire her a few years ago to voice several characters in Disney XD's Milo Murphy's Law.
The fact that she and Disney still want to mutually work with one another is a testament to Stoner's likeability in Hollywood, something we haven't always seen balance out with other former Disney stars.