How AMC Nearly Lost Out on Breaking Bad Spin-Off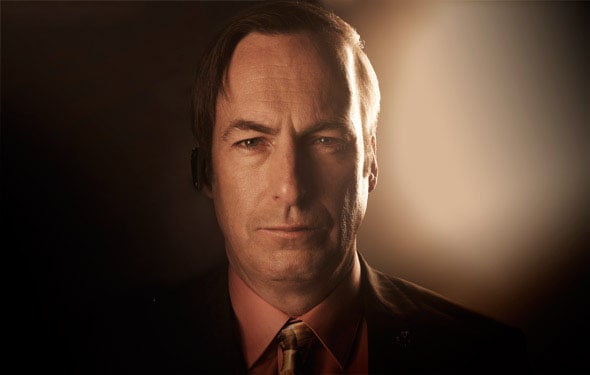 Last week, fans of AMC's (NASDAQ:AMCX) Breaking Bad received news from Hollywood that slightly softened the blow of there being only two episodes remaining in the series. The show will live on through a spin-off series following sleazy criminal lawyer Saul Goodman. With a working title of Better Call Saul, his famous catchphrase from Breaking Bad, AMC and producer Sony Pictures Television (NYSE:SNE) have inked a licensing agreement for a one-hour-per-episode show. But according to The Hollywood Reporter, AMC nearly lost out on the show to rival Netflix (NASDAQ:NFLX).
While AMC had an exclusive negotiating window to win the rights for the Breaking Bad prequel, THR reports that the two sides found themselves at a standstill after disagreements over the timeline of the negotiating period as well as licensing fees. Negotiations ran deep into the summer for both AMC and Sony, with a deal finally being agreed upon at the last moment. If AMC had misfired on the negotiations, there were multiple distributors waiting to pounce, including WGN America and Fox's (NASDAQ:FOXA) FX. But none were closer than Netflix.
With both deep pockets and an increased penchant for pushing original content, Netflix was seen by industry analysts as the likely destination for Better Call Saul had negotiations between Sony and AMC fizzled out. Besides being an increasingly respected destination for original programming, Netflix has also been credited with boosting Breaking Bad's rating between seasons, allowing for fans to catch up to the most recent episodes and for new viewers to get hooked. Ratings for the most recent season of Breaking Bad have been the strongest of the series.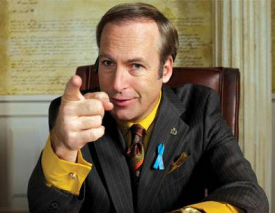 Luckily for AMC, it was able to finalize the deal just in time, adding some much needed firepower to its TV lineup, which has struggled recently. Despite the huge success of Breaking Bad and zombie series The Walking Dead, the network has struggled to find success elsewhere with Low Winter Sun, Hell on Wheels, and newly canceled The Killing – all struggling with ratings. Even though award-magnet Mad Men hasn't received the kind of ratings that boost a network's bottom-line, AMC announced that it would be splitting the final season of the series in two in an attempt to squeeze just a little more profit.
But now that AMC has successfully negotiated to bring Better Call Saul to the struggling network, the company's outlook is looking a little more positive given that AMC also announced a companion series for the popular show The Walking Dead. The companion series will not be based upon characters from the comics of Robert Kirkman and AMC president and GM Charlie Collier called the move "literally a no-brainer." With The Walking Dead averaging 11.4 million viewers during its third season, along with being the number one scripted series among viewers aged 19 to 49, it's about the safest investment the network can make.
As for Better Call Saul, the show will revolved around Bob Odenkirk's popular character Saul Goodman with Peter Gould serving as show-runner and Vince Gilligan holding a prominent creative position. The show is being described as being more comedic and less dark than Breaking Bad, and will take place before the events of the show. While the show is a prequel, it is unclear if certain popular characters from Breaking Bad will find a way to cross paths with Saul before the events of that show.
Don't Miss: Will DirecTV Offer NFL Sunday Refunds to Avoid a Tackle?