How Are Meghan Markle and Prince Harry Trying to Give Archie a Normal Life?
On May 6, we received the long-awaited and wonderful news that Meghan Markle and Prince Harry had welcomed their first son, Archie Harrison Mountbatten-Windsor. The world had been waiting and speculating for months over the newest addition to the royal family, and when Harry gave an interview later that day, he had a smile like we have never seen before. A few days later, Today's Mama says that Meghan described the first few days of parenthood as being like "a dream."
As we know, being a royal is definitely not easy. Even the children live their lives in the spotlight, and from a young age, they are constantly watched, photographed, and even criticized.
It is true that Queen Elizabeth has very specific expectations from the members of the royal family, and in reality, the entire world does as well. With the immense pressure that the royals are constantly under to be perfect, it is a huge relief to many that Meghan and Harry have decided to raise their son their own way. So, how are the Duke and Duchess of Sussex trying to give Archie a normal life?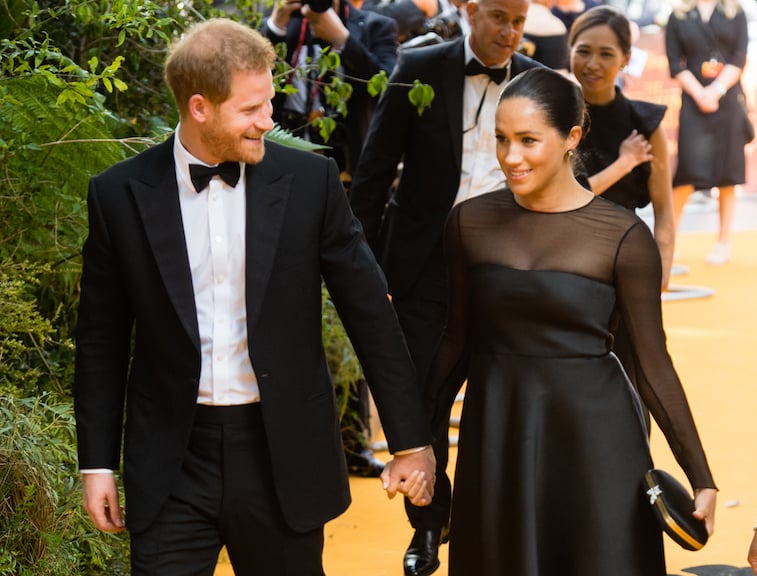 Archie was given a non-traditional name
One of the most fun parts of welcoming a new royal baby is anticipating what his or her name will be. Bookmakers place odds, and everyone is vocal about what they think the parents will name their new arrival.
Since Harry's father, Prince Charles, will become the next king, he was expected to give his firstborn child a more traditional name. Kate and William followed the royal rule closely when choosing names for their three children.
According to Vogue, Prince George was named after his great-great-grandfather. Princess Charlotte's name, whose full name is Charlotte Elizabeth Diana, was inspired by the queen herself, as well as Prince Charles and Princess Diana.
And little Prince Louis name is a nod to one of his father's middle names. Also, royal babies are usually given three to four names. Archie was given only two.
They skipped the photo shoot at the hospital entrance
When Princes William and Harry were born, a flurry of photographers and fans camped out at the entrance to the hospital. The same was the case with all three of William and Kate's kids.
We were treated to photographs of a smiling Will and a glowing Kate emerging from the Lindo Wing with their new babies just hours after the birth. Meghan and Harry opted to go a different route. At first, there was speculation that Meghan would be giving birth at home at Frogmore Cottage in Windsor. When we learned she was going to a hospital, it wasn't even certain which hospital it would be.
There were no pictures of Archie until he was two days old when we got a glimpse of the newborn peacefully sleeping in his father's arms. According to Marie Claire, Meghan "felt sorry" for Kate after those photoshoots.
Meghan and Harry will take Archie on their tour of Africa
We learned of Meghan and Harry's upcoming tour of Africa before Archie was even born, and even then, everyone was wondering if they would bring the new baby along.
Town and Country reports that the couple has officially given confirmation that their son will join them in the fall, and fans couldn't be more delighted. 
How else will Archie have a normal life?
The Duke and Duchess are certainly going out of their way to give Archie as normal a life as possible. He doesn't yet have a royal title, and he won't be living at Kensington Palace like his cousins George, Charlotte, and Louis.
Archie's parents moved away from the hustle and bustle of London to Windsor so that he could have a quiet upbringing. We love how Meghan and Harry are writing their own rules of parenthood, and can't wait to see what is in store for Archie.