How are Prince Harry and Meghan Markle Approaching Parenthood Differently Than Kate Middleton and Prince William?
After a long and much-anticipated wait, the new royal baby is finally here. Archie Harrison was introduced to the world a few days after his birth, and the sleeping baby that Prince Harry held in his arms is beyond adorable. There is no doubt that Meghan Markle and Harry will make amazing parents, as everyone knows just how much the Duke and Duchess of Sussex have been looking forward to starting a family.
As royal fans know, Meghan has brought her own modern twist to the royal family. She is known for being somewhat of a rule-bender and doing things in her own unique way. Chances are, the duchess will be putting her own spin on parenthood as well.
By contrast, Prince William and Kate Middleton are raising all three of their kids according to the royal book of rules, doing everything as expected with George, Charlotte, and Louis. So, how will Meghan and Harry be approaching parenthood differently than Kate and Will?
Meghan Markle had a baby shower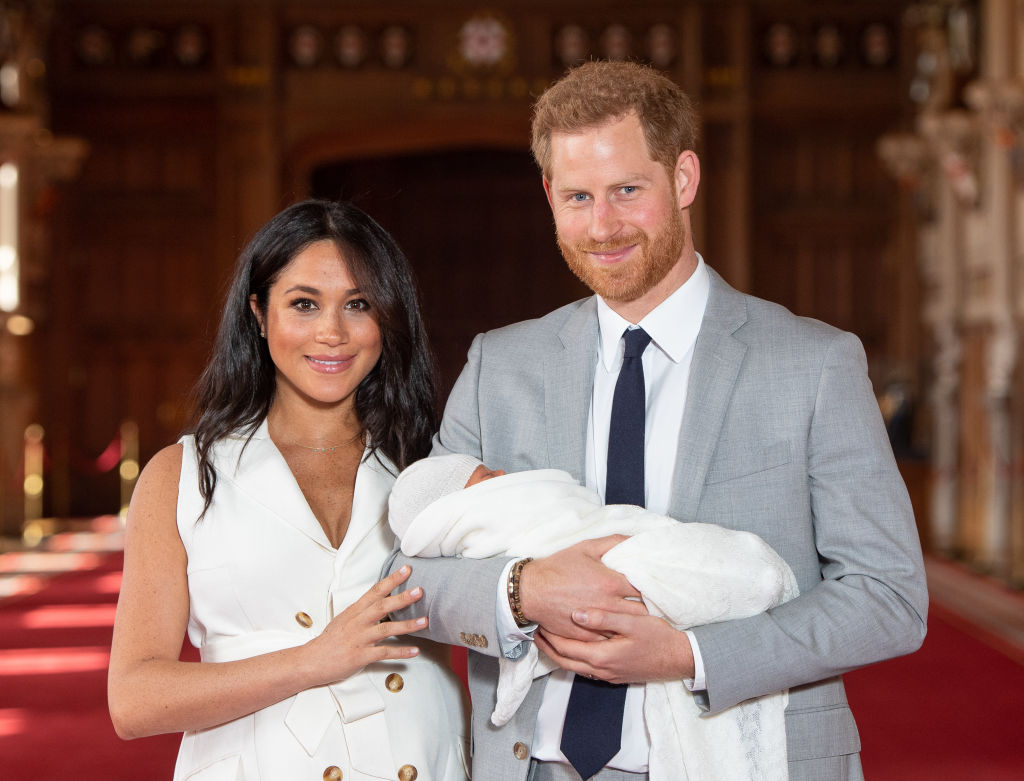 Before the baby was even born, Meghan had her own approach to motherhood. She had a lavish New York City baby shower, attended by her famous friends such as Serena Williams and Amal Clooney, and it was definitely a royal first. The shower certainly was not a low-key event, with photographers lined up in the street to get as many pictures as possible. This is something that definitely did not happen with Kate, and if she did, in fact, have a baby shower, it was quiet, private, and not photographed.
Prince William and Kate Middleton opted to do the traditional photocall
William and Kate embraced the traditional photocall. They actually did this not once, but all three times. With the births of each of their children, fans eagerly waited outside of the hospital for hours to catch a glimpse of the parents emerging from the Lindo Wing with their new bundle of joy. The flashbulbs went off by the hundreds as William and Kate introduced each of their children to the world within hours of them being born. Meghan and Harry, on the other hand, decided to wait a few days before letting photographers take pictures of Archie.
Archie Harrison won't have a royal title at first
Kate and William's children were given the title of "prince" or "princess" as soon as they were born. Archie won't be known as a prince, at least until his grandfather, Prince Charles, ascends the throne as king. For now, he is simply Archie Harrison Mountbatten-Windsor, and that is just the way his parents want it. We have to agree that the name is just adorable and has quite a royal ring to it.
Archie Harrison will have a quieter life
As we have known for months, the reason Meghan and Harry moved to Windsor was to escape the spotlight of London and lead a quieter, more private life. Chances are, they will insist that Archie have a more low-profile life as well. It is likely that we may not see too many photographs of Meghan and Harry out and about with their son, as they want him to have a more simple upbringing. We can expect that they will keep Archie out of the royal spotlight as much as possible, especially in the beginning as they get settled as a family of three in their new home.
We couldn't be happier for Meghan and Harry regarding the birth of their new son. Everyone knows that they will be spectacular, hands-on parents, with a modern approach to raising children. No matter what they choose to do, we know that they will always be loving and caring parents who will carefully consider every decision to ensure that it is in the best interest of Archie, and is exactly what he needs.