How Are 'When Calls the Heart' Stars Responding to the Lori Loughlin Scandal?
Will When Calls the Heart ever return to TV? The popular Hallmark Channel show has been on indefinite hiatus since star Lori Loughlin was arrested because of her role in an illegal college admissions scheme.
The network has assured fans that the show will come back as soon as they can retool future episodes, which will not feature Loughlin, who played Mayor Abigail Stanton. The actress was fired from When Calls the Heart and her other Hallmark projects following the scandal.
With their beloved show in limbo, Hearties are showing their support to the other stars on social media. And those cast members are grateful for the kind words from the fans.
Paul Greene admits the show is in a "tough spot"
So far, the other stars of the show have kept mostly quiet as Loughlin's role in the admissions scandal became public. (The actress and her husband allegedly paid $500,000 to ensure their two daughters were admitted to the University of Southern California.) But Paul Greene, who plays Carson Shepherd, did hop on Twitter to thank Hearties for their "amazing love and support through this tough spot."
"Love and tenderness win," he added.
Greene's co-star Andrea Brooks, who plays Faith Carter on the show, also had a message for fans that she shared on Instagram on March 19.
"I just wanted to take a moment to tell you that I appreciate the tremendous outpouring of love and support over the past week. Your kindness and dedication does not go unnoticed," she wrote. "I love being a part of this family."
Producers say the show will return
When Calls the Heart normally airs on Sunday nights, but new episodes have not been seen since March 10. However, producer Brian Bird has promised Hearties that the show will be back as soon as is possible.
"We have gone on a creative hiatus to do some retooling on the remaining Season 6 episodes," Bird wrote in a March 16 message. "That process has already begun. Hope Valley will return to your TV screens as soon as we can bring the episodes to you."
Producer Michael Landon Jr. thanked fans for their support in tweet, writing, "Hearties are the best and most beloved fans in all of television. Thank you for your continued love and support."
What will happen to Loughlin's character?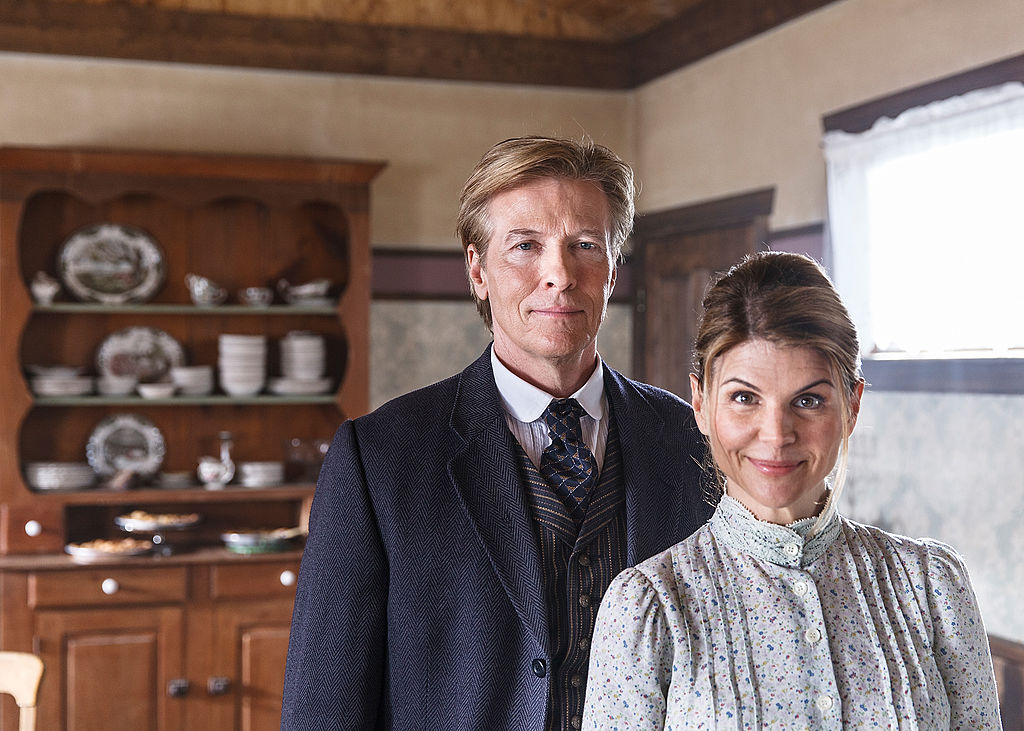 Loughlin has appeared on When Calls the Heart since its inception and has a major role in the series as the mayor of Hope Valley. It's not yet clear how writers will deal with the actress's sudden mid-season departure, but people have theories about what could happen.
While some diehard fans seem to be holding out hope that Hallmark could relent and Loughlin will get her job back, that doesn't look like it will happen. In a Facebook comment thread on the show's fan page, a few suggested recasting the part, perhaps with an actress like Candace Cameron Bure, who is a regular in Hallmark Channel movies. Others want to see the episodes that Loughlin already filmed and then have her character or the actress leave the show at the end of the season.
One solution to the Loughlin problem is to have the character of Abigail die. If Hallmark goes that route, it would be similar to how ABC handled Roseanne Barr's controversial comments last spring, though in that case Roseanne was canceled and reworked as The Conners, with Roseanne's character having died of an overdose between seasons.
Another option could be a storyline that involves Abigail leaving Hope Valley, presumably never to return. This approach would leave open the possibility that she could come back to When Calls the Heart in the future, perhaps if Loughlin is cleared of wrongdoing in the college admissions case.
Hearties will simply have to wait and see how Hallmark decides to resolve the issue. Producers are promising fans an update via social media when a date for the show's return is known.
Check out The Cheat Sheet on Facebook!