How Ashton Kutcher Is Dealing with Demi Moore's Memoir
Having your ex-wife write a tell-all book that paints you in a bad light is never a good thing. But for Ashton Kutcher, it's his reality.
In Demi Moore's book, "Inside Out," she delves into the intimate details of her marriage to Kutcher and makes a number of claims that certainly don't help his reputation.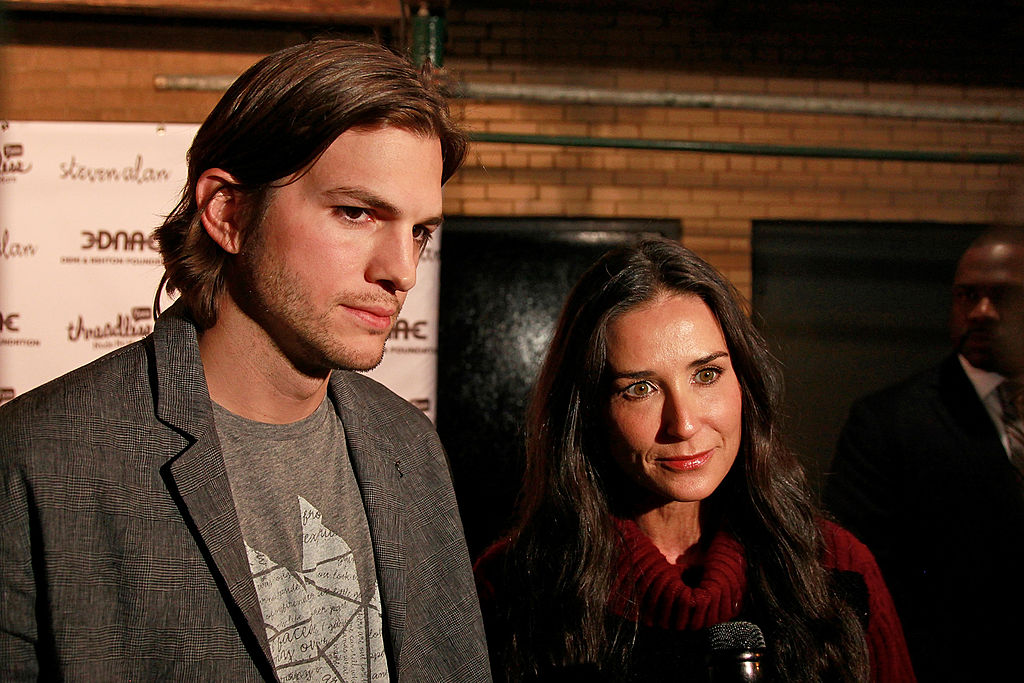 Though Kutcher has moved on since his relationship with Moore and is now married to Mila Kunis, this new book has connected him to his ex-wife once again. So, how is Kutcher dealing with it all?
What does Demi Moore say about Ashton Kutcher?
In the book, Moore says that she "went into contortions to try to fit the mold of the woman [Kutcher] wanted his wife to be."
"I put him first," she wrote. "So when he expressed his fantasy of bringing a third person into our bed, I didn't say no. I wanted to show him how great and fun I could be."
But after the intimate act, Moore didn't feel good about what she had done.
"They were good people, but it was still a mistake," she said of the people they had sex with. "I was strangely flooded with shame, I couldn't shake the feeling that this whole thing was somehow my fault."
And the group sex opened the door for Kutcher's alleged infidelity.
"Because we had brought in a third party into our relationship, Ashton said, that blurred the lines and, to some extent, justified what he's done," Moore wrote of Kutcher's excuse for cheating.
How is Mila Kunis dealing with the book?
Having horrible things printed about your husband is no walk in the park, but Kunis is taking it all in stride.
"Mila doesn't want to talk about what is in the book and anything else that might be revealed," a source told HollywoodLife. "She doesn't want Family Guy to bring it up in any jokes, she wants to wash herself clean from anything Demi."
Kunis has never been open about her personal life, so this sudden onslaught of attention has been very strange.
"Most of her life has been with Ashton and knowing him both as a friend and romantically," the source continued. "She is a very private person, the reason we never heard anything about her relationship with Macaulay Culkin is because she doesn't like talking about her relationships and spilling details. It's something sacred and special for her, so for Demi to spill all these details is really frustrating for Mila. She wants to steer clear from it all and can't wait for it to go away."
And while people may ask her about the book, Kunis probably will never read it.
"Mila has no plan or interest in reading Demi's book, that's the last thing she'll be doing. She's hoping that it will soon fade to the background and people will move on," another source told the outlet. "Everyone in her circle is well aware that this is a touchy topic so her friends are pretty much avoiding bringing it up."
How does Ashton Kutcher feel about the book?
Much like his wife, Kutcher is unbothered by Moore's new book.
A source told People that though Kutcher is not overjoyed by the memoir, "he pretty much ignores it."
"He is busy with a full life and has moved on," the source said.