How Avril Lavigne Manages to Stay Weirdly Close to Her Ex-Husbands
When two celebrities date and then break up, it's not uncommon for things to get ugly. With the press keeping an eye on everyone's move, it's easy for one small misstep to cause a feud between two sides.
However, you will not hear much about drama from Avril Lavigne's past marriages. This is because the 35-year-old singer has managed to stay friends with her ex-husbands.
While many celebrities claim that they will remain friends after a breakup, Lavigne and her exes are the rare ones who actually managed to follow through with it.
Avril Lavigne has been married twice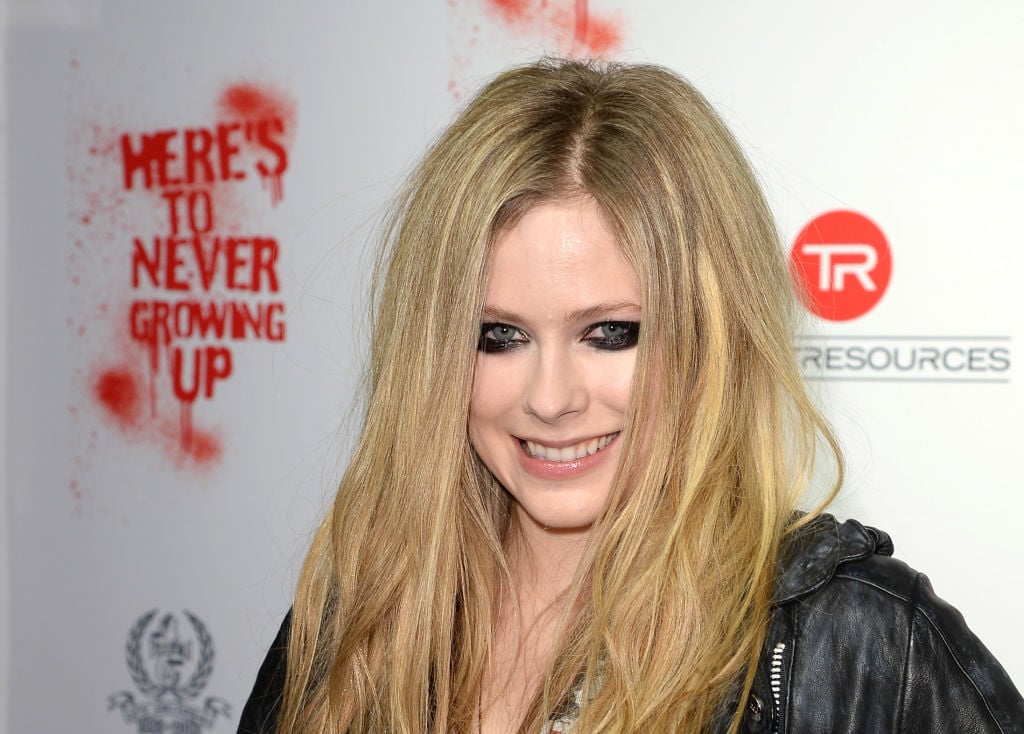 Lavigne's first marriage was in 2006 when she tied the knot with Sum 41's singer Deryck Whibley. Lavigne was 22 years old at the time, and she started dating Whibley when she was 19.
This relationship did not last very long. By 2009, Lavigne and Whibley decided to file for divorce. In a statement that was released, Lavigne said that she and Whibley "are separating and moving forward on a positive note."
Then, in 2012, Lavigne moved on to dating Nickelback's frontman Chad Kroeger, who she met through her manager. The couple worked together to write music for one of Lavigne's albums, and they got engaged just one month after dating.
Lavigne and Kroeger got married in 2013, but their marriage came to an end in 2015.
Avril Lavigne is still really close with Deryck Whibley and Chad Kroeger
Although Lavigne's marriages did not last very long, there does not seem to be any bad blood between her and her ex-husbands.
When talking about Whibley and Kroeger, Lavigne once said: "They're just good people. We had marriages, we lived together, I knew their families, they knew mine, we just stayed close and there's a mutual respect."
Back in 2014, she also came out in support of Whibley when he was seeking treatment for alcoholism.
"I love Deryck very much," she shared. "He's family to me. He's a good guy and I want him to be happy and healthy and what he did was to let his fans know to drink responsibly."
These days, Lavigne is especially very close to Kroeger. After their divorce, Lavigne continued to accompany Kroeger to various events. The pair also worked together on her music and even performed on the same stage. Lavigne has actually credited him for helping her battle Lyme disease, which she was diagnosed with in 2014.
"I'm really grateful to have had someone like him in my life who cared while I was getting back up on my feet," Lavigne said of Kroeger. "He's just always been a cheerleader of mine and always been such a huge fan."
Who is Avril Lavigne dating now?
After her divorce from Kroeger, Lavigne did get back into the dating game again. In early 2018, it was reported that she started dating Phillip Sarofim, a billionaire from Texas.
The two of them were very quiet about the relationship and Lavigne had never confirmed it, even though she and Sarofim had been seen together a lot. Nevertheless, in November 2019, an insider told Us Weekly that the pair had broken up.
Lavigne may have experienced two failed marriages and several heartbreaks, but it does not seem like the pop star will give up on love any time soon. Earlier this year, she revealed to People that she still very much believe in romance and that she could get married again.
However, Lavigne also commented on marriage with: "I don't really care so much about that; I just care about being in a healthy relationship and just being happy."