How 'Bachelor' Fans Really Feel About Peter Weber Asking Hannah Brown To Join His Season
Peter Weber's latest Bachelor promo just debuted and there's a familiar face in the mix.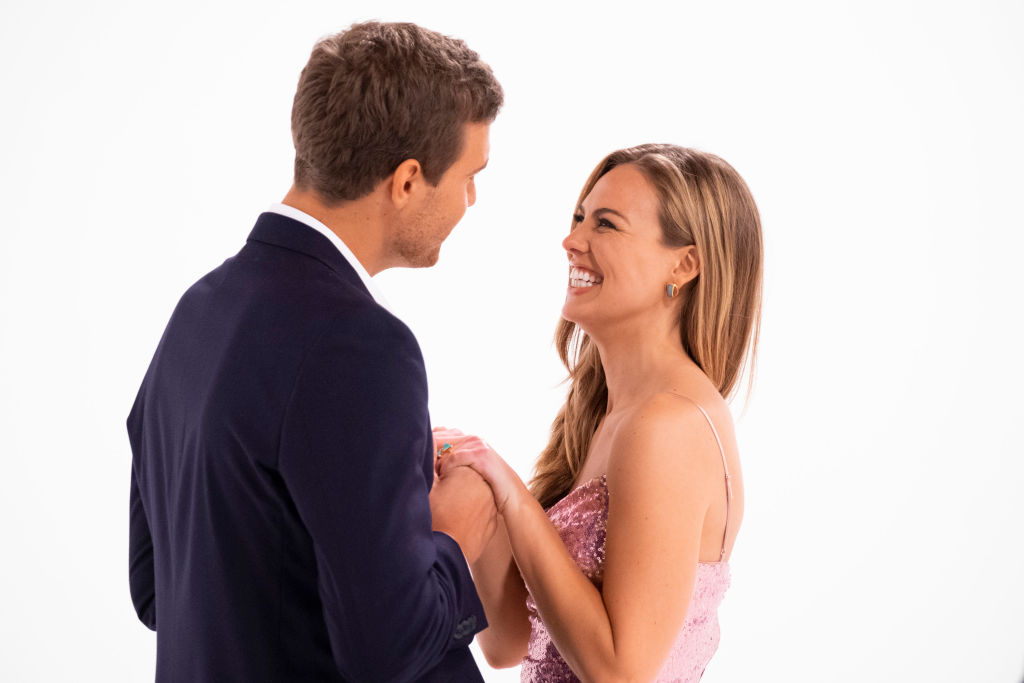 The newest 'Bachelor' promo featuring Hannah Brown
The video shows Weber and Hannah Brown talking closely on a couch, practically cuddling.
"I'm so confused right now. What are you doing here?" Weber asks Brown in the trailer. 
"Making decisions for my heart, because I know there's still something there, and I would do anything for a relationship," she says.
"Hannah Brown, what I'm about to say is extremely crazy. What would you say if I asked you to come be part of the house?" he asks her.
The trailer also features a lot of non-Hannah Brown content. We see women falling in love with Weber, making out with Weber, crying over Weber… the usual.
We even hear one woman tell Weber he can't be physical with other contestants.
"You can't do these things with other women, or I'm leaving," she says.
"I don't want this to just feel like it's all about sex, but I have been intimate," Weber replies. "I can't lie to you about that."
Fans respond to Peter Weber's 'Bachelor' trailer and Hannah Brown's cameo
A lot of fans seem to be upset that Brown pays Weber a visit during his time as the bachelor.
"AM I THE ONLY ONE THAT THIS PISSES OFF," commented one fan on The Bachelorette Instagram post featuring the promo.
"I WILL NOT WATCH THIS SEASON IF HANNAH COMES BACK," commented another.
"Noooooooo!!! No more Hannah pleaseee," wrote another Instagram user.
But there are some fans who'd love to see Brown and Weber reunite.
On The Bachelor YouTube video of the promo, fans are more excited at the prospect of Brown joining Weber's cast.
"These girls are NOTHING compared to HANNAHHHH," wrote one fan.
However, some fans think Brown's appearance is just for ratings and there's no way she joined the mansion (mostly because she's been busy competing on Dancing With The Stars).
"I don't think she's actually moving in it's just good tv," wrote one fan.
"I wasn't ever a huge fan of Hannah but now I think she's the best one out of all those girls. Honestly they'd make a great couple but it's probably fake," commented another.
"Okay, she couldn't do this and DWTS at the same time..seems like a rating ploy. I wonder how much they paid her for this appearance," wrote another.
Fans also feel like, from the promo, that one thing's for sure sure: Weber still has feelings for Brown.
"he looks like he's still in love with hannahhhhh," wrote one person.
"He still has a spark in his eye for her," commented another.
The Bachelor premiers Monday January 6 on ABC.
Read more: 'Bachelor' Winner Cassie Randolph Opens Up About The Online Hate She Receives–'It's Actually Shocking To Read The Hurtful Things People Send Me'