How Badly Did Robert Downey Jr. Want to Play Iron Man?
When people think of Robert Downey Jr., they usually think of Iron Man first. But the name "iron man" could just as easily apply to the actor even without a red and gold metal suit.
Early success, later trouble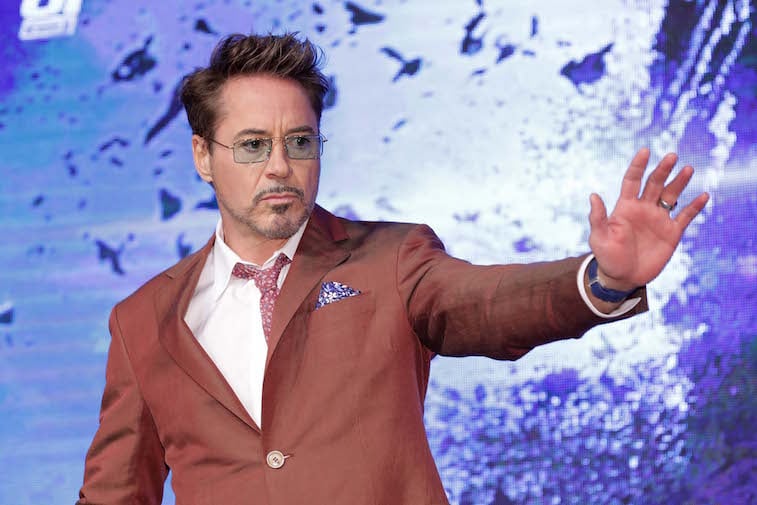 Downey first found success in the early '80s with roles in films like Baby It's You and Weird Science. His breakout came via the 1987 film Less Than Zero, in which he played the cocaine-addicted character Julian Wells. As the world knows, that role turned out to be prescient.
But trouble didn't rear its head at first, at least not in public. By the time Less Than Zero came along, Downey had already gained attention as a cast member of Saturday Night Live from 1985 to 1986. His star continued to rise, culminating in an Oscar nomination for the 1992 biopic Chaplin, about the legendary comic actor and director who created the Little Tramp. Downey was only 27 at the time.
According to Biography, it wasn't long before Downey's bad habits began to get the better of him. He said of Less Than Zero, "Until that movie, I took my drugs after work and on the weekends … that changed on Less than Zero," he later said.
"For me, the role was like the ghost of Christmas future. The character was an exaggeration of myself. Then things changed, and, in some ways, I became an exaggeration of the character. That lasted far longer than it needed to last."
He hit bottom in 1996 after he was stopped by police after driving without his clothes but with cocaine and heroin on Sunset Boulevard. Only a few weeks later, he was found passed out in a neighbor's house.
Although his talent still landed him on shows like Ally McBeal, drug troubles continued to dog him, and he served time in prison.
A Marvel-ous recovery
By 2005, Downey's fortunes began to take a turn for the better. He scored a role in the Oscar-nominated news drama Good Night and Good Luck, and he received praise for the sleeper Kiss Kiss Bang Bang, directed by Shane Black, who had written Lethal Weapon and would go on to direct Iron Man 3, among others.
But it was Iron Man that truly solidified Downey's resurgence, when actor turned director Jon Favreau took a chance on the actor.
Favreau said in The Orange County Register:
"I have to admit that Robert was a tough sell … (Marvel) wanted a lesser-known actor with no baggage. Honestly, it didn't help that Robert has lived all the high points and low points of his life in a fishbowl. That was enough to give studio executives a lot of anxiety. They're staking their whole company on this franchise, and I bring them Robert."
Even Downey himself wasn't convinced at first, but he offered to audition for the part, something he hadn't done for 15 years. That sealed the deal. Before Downey or anyone else knew it, a new cinematic universe was born – and Downey's career was reborn.
Tony Stark and beyond
Since then, Downey's career has remained on the ascendancy. He scored a second Oscar nomination for his comic turn in the 2008 Ben Stiller film Tropic Thunder and anchored a second franchise playing the title character in Guy Ritchie's Sherlock Holmes movies. Even his drug conviction was pardoned in 2015.
"Nowadays, I really, really trust synchronicity," Downey told the Los Angeles Times. "It's not just one way. There's a whole realm of possibilities. Everything is so connected that it's not one single event that determines anything.
Downey may be done playing Iron Man, but Downey is far from done with the big screen, with upcoming roles in a third Sherlock Homes, a new version of Doctor Dolittle and a biopic of 20th century conman John Brinkley.