How Badly Will Jussie Smollett's Felony Charge Damage His Net Worth?
It's difficult to understand the Jussie Smollett debacle. An incident that at first was believed to be a hate crime by police has now turned a young actor/singer's life upside down. Before this alleged crime occurred, Jussie Smollett was making a reported $20,000 per episode on the Fox series Empire. Smollett's net worth is about $500,000.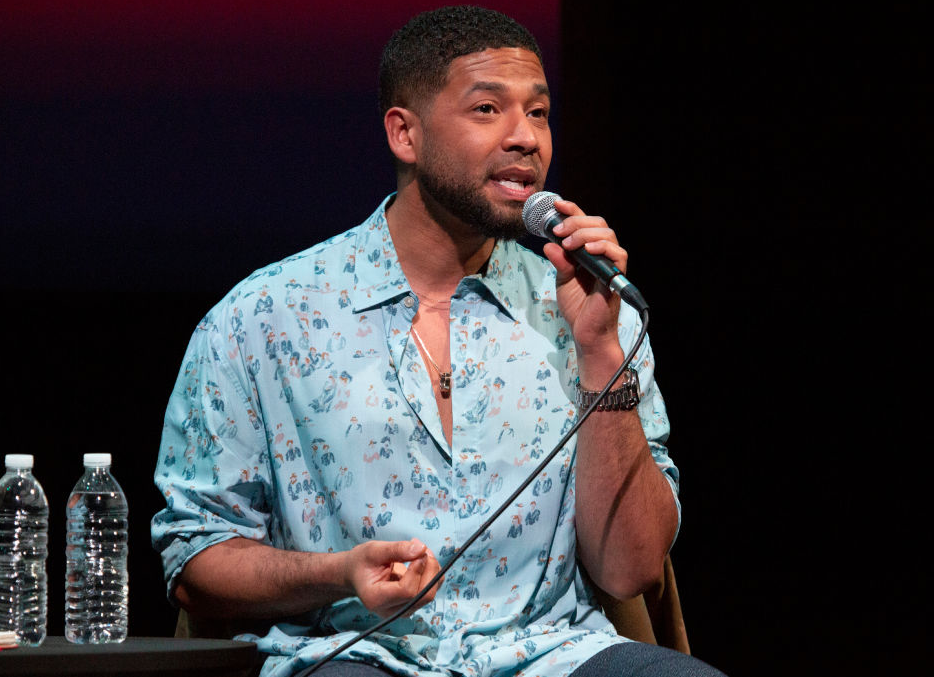 Jussie Smollett's immediate future
Now the actor has two battles facing him. The first is hiring an excellent team of defense attorneys who know their way around felony charges, which it seems he has already done, based on a statement obtained by CNN:
Like any other citizen, Mr. Smollett enjoys the presumption of innocence, particularly when there has been an investigation like this one where information, both true and false, has been repeatedly leaked. Given these circumstances, we intend to conduct a thorough investigation and to mount an aggressive defense.
Legal teams who have the skills needed to defend a high-profile celebrity do not come cheap.
But the other war that is about to wage concerns Mr. Smollett's career, a problem that is arguably even more serious. Deciding on perpetrating such an incomprehensible fake crime based on homophobia and racism was a huge mistake on this actor's part.
Jussie Smollett's acting and singing career
Jussie Smollett is facing charges of filing a false police report, a felony in Illinois. Along with that, he may face penalties of compensation to the city of Chicago based on the on-duty hours Chicago police poured into this case.
If he is found guilty, he may serve prison time. Whether he goes to prison or faces alternative sentences, his career is in possible jeopardy.
At this point, Fox Entertainment says it is considering its choices:
We understand the seriousness of this matter and we respect the legal process. We are evaluating the situation and we are considering our options.
Smollett's celebrity supporters are not speaking out yet, but several backtracked and have gone so far as to delete their posts related to Smollett.
There is still a pending federal investigation into a threatening letter, in which were small amounts of white powder and homophobic language, that Smollett received in January 2019. Chicago Police Superintendent Eddie Johnson says the correspondence is also fake. This letter may bring mail fraud charges against Jussie Smollett.
Why would Smollett fake his crime, alledgedly?
No one knows yet the exact reason Smollett would fake this crime. Some media reports suggest Smollett staged the attack because of his alleged confusion about being written out of Empire. Superintendent Eddie Johnson said the Empire actor used the "stunt" to promote his career. The superintendent added Smollett was dissatisfied with his salary on the show and therefore concocted the attack story.
How much will this mess cost Smollett?
Gene Maddaus and Brent Lang writing for Variety say Smollett's career may implode if he is found guilty, and he may be facing prison time. A former prosecutor in the Cook County State Attorney's Office said the actor could receive probation if he had a clean record up to this point. Unfortunately, Smollett pleaded no contest in 2007 to three misdemeanor counts resulting from a DUI incident in Los Angeles, one of which was giving false information to police. He garnered a sentence of three years of probation.
Since the case is smeared all over the media, prosecutors sometimes get more stringent due to the amount of public scrutiny. Chicago defense attorney, Steve Greenberg, said Smollett will likely be allowed to plead to a misdemeanor, meaning no prison time would occur.
Jussie Smollett is scheduled to appear for a bond hearing today.