How Barbara Walters Came to Admire Whoopi Goldberg So Much
We don't have to wonder why Whoopi Goldberg got hired instead of Gayle King to become moderator of The View in 2007. As with so many other things surrounding the show, Ramin Setoodeh told the story in Ladies Who Punch, which was released earlier this year.
Setoodeh takes readers back to that time of uncertainty, when Rosie O'Donnell had left and Barbara Walters was looking for a replacement. Whoopi stood out for a number of reasons, but her popularity with audiences and overall star-power made her Barbara's first choice.
At the time, Barbara wondered why Whoopi would be content to move to TV full-time. After all, her successful movie career was the reason the creator of The View wanted her aboard. When she learned Whoopi liked the idea of a well-paying day job, Barbara realized it could work out.
Within a few years, Barbara went from being a fan of Whoopi's to genuinely admiring her. Setoodeh heard it straight from Barbara's mouth while on the set of the show in 2011.
Barbara loved how Whoopi's honesty resonated with people.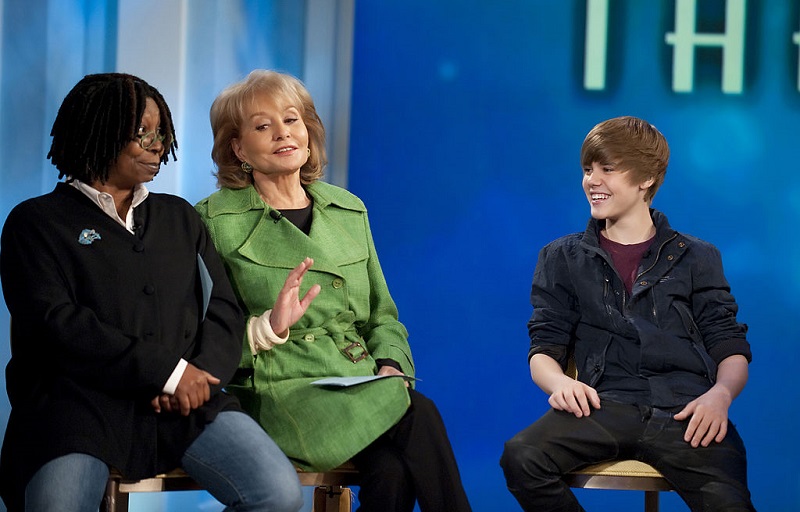 Setoodeh's book draws on his years of reporting on The View for various publications. On this occasion in '11, he was writing a profile of Whoopi for Newsweek. Right away, Barbara wanted to know why she wasn't the subject of Setoodeh's article. (The egos are as big as the fights in Ladies Who Punch.)
But Barbara clearly understood Whoopi's appeal. Setoodeh said that she noted how the audience loved Whoopi even though she had her share of controversy. Barbara recalled a discussion they were having on some topic when Whoopi simply said, "I'd rather stay home and smoke a joint."
"Someone else does that, you would get letters," Barbara said. "But Whoopi does it in such a good-natured and honest way, the audience applauded." Setoodeh described the broadcasting icon as sounding "both complimentary and a little envious" of Whoopi in that moment.
Before their chat was finished, Barbara got back to business. She told Setoodeh the show's ratings were "very high" and called Whoopi "a terrific lady."
Things did get tense between Whoopi and Barbara later.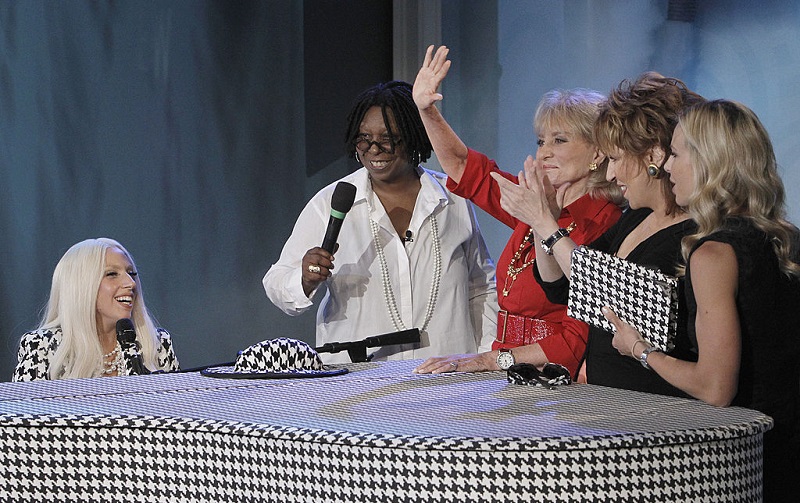 Later, as Barbara inched toward retirement, her relationship with Whoopi had its strains. In another chapter of Ladies Who Punch, Jenny McCarthy tells the tale of her nightmarish run on The View. McCarthy said Barbara wanted to occasionally moderate the show before she retired.
Apparently, Whoopi wouldn't let her. Whether that was an ego thing or because Barbara lost her trademark sharpness over the years, we don't know. (Whoopi didn't speak to Setoodeh for the book.) But it seemed to create tension backstage.
All in all, we doubt Barbara had any regrets about hiring Whoopi. on several occasions, she and producer Bill Geddie seemed positively giddy about the hire they made. They can't stop congratulating themselves.
These days, few can imagine the show without her. The list includes Setoodeh, who's said that Whoopi's departure would likely mean the end of The View as we know it.
Check out The Cheat Sheet on Facebook!