How Being Vegan 'Drained' Jaden Smith
Will Smith's entire family recently appeared on an episode of 'Red Table Talk.' During the show, they talked about how Jaden Smith's diet ended up being detrimental to his health.
The Smith family has been in the limelight for years. Jaden and Willow Smith were pretty much born in the spotlight. But fame and notoriety aren't necessarily all that they are cracked up to be. Having eyes constantly on you can cause you to do things that you might not have otherwise done in order to look good and maintain a certain image.
These days, there are certain diets that are "in style." But just because a certain way of eating is trendy, doesn't necessarily mean that it's the best for you healthwise.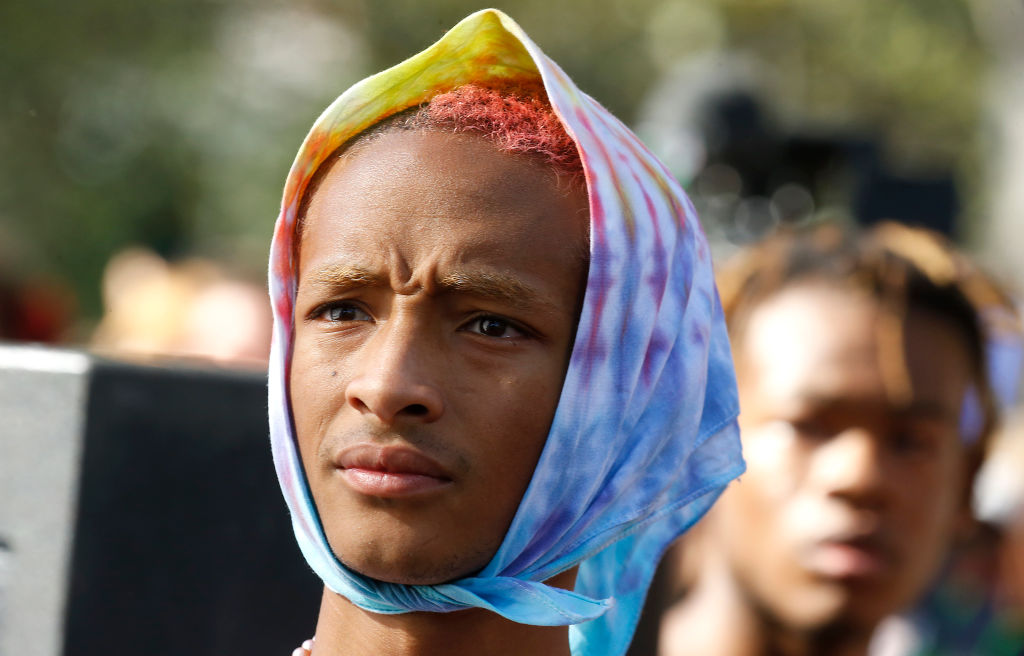 Jaden Smith's vegan diet
More and more people have decided to go vegan lately. But for Jaden, veganism was doing more harm than good.
"I was just eating like two meals a day. And maybe one," Jaden said on a recent episode of his mom's Red Table Talk.
"Maybe just that one big meal and then I'm like, 'Oh, you know I didn't get around to it."
Things really came to a head right before he went to Coachella.
"I was not doing good," he said. "I wasn't looking good, I wasn't feeling good, I wasn't sleeping."
And while he was in Australia, he became so nauseous and dizzy that he had to spend some time in the hospital.
"That scared me," Willow said of her brother's stint in the health facility. "I was about to hop on the plane to Australia."
What did Will Smith and Jada Pinkett Smith do about their son's diet?
The problem got so serious that Will and Jada had to stage an intervention for their son.
"Will and I had a bit of an intervention with Jaden because he's a vegan now, but we realized he wasn't getting enough protein," Jada said. "So he was wasting away. He just looked drained, he was just depleted. He wasn't getting the nutrients."
"He had the dark circles under his eyes, there was even a little grayness to his skin. And we got really nervous," Will added.
Jaden has now traded out his vegan diet for a vegetarian one and is doing much better.
Will Smith's issues with food
Jaden isn't the only one in the family who recently has had some food-related issues.
After filming Aladdin, Will got up to 225 lbs, which is the heaviest that he's ever been in his life.
"So for breakfast, I was having the four or five muffins," he said on the show. "You know, 'Aladdin' was successful, so I was like muffin, muffin, muffin. Then for lunch, I would have a Moscow mule, I'd have a little vodka. That was pretty much my routine for the 10 days. I'd wake up, eat five muffins, and go back to sleep."
It got to the point where his family was calling him "pudge muffin." Eventually, Will decided to go on a fast to fix his eating habits.
'So I'm going to fast for 10 days," he continued. "I did it and I got to about four days and I'm [mimes passing out] because I was still taking my blood pressure medicine. So I started taking my blood pressure medicine and my blood pressure was almost way dangerously low."
"I couldn't believe I got to 50 years old without knowing you literally are what you eat. I eat food like an addict. I love food, but I realized my relationship with food was I eat for fun. I eat for joy."
Now, the entire family is on a health journey and being aided by nutritionists.