How Beyoncé Violated Royal Protocol When Meeting Meghan Markle
On July 14, British royalty met music royalty. That afternoon, Beyoncé — aka Queen of the Beyhive — met Meghan Markle, the Duchess of Sussex, at the U.K. premiere of Disney's live-action remake of The Lion King, which features the singer.
The meeting seemed absolutely perfect, but people still found a way to criticize it. One source even told Entertainment Tonight that Beyoncé made a serious faux pas at the premiere. So what did she do? Here's what the source told the outlet.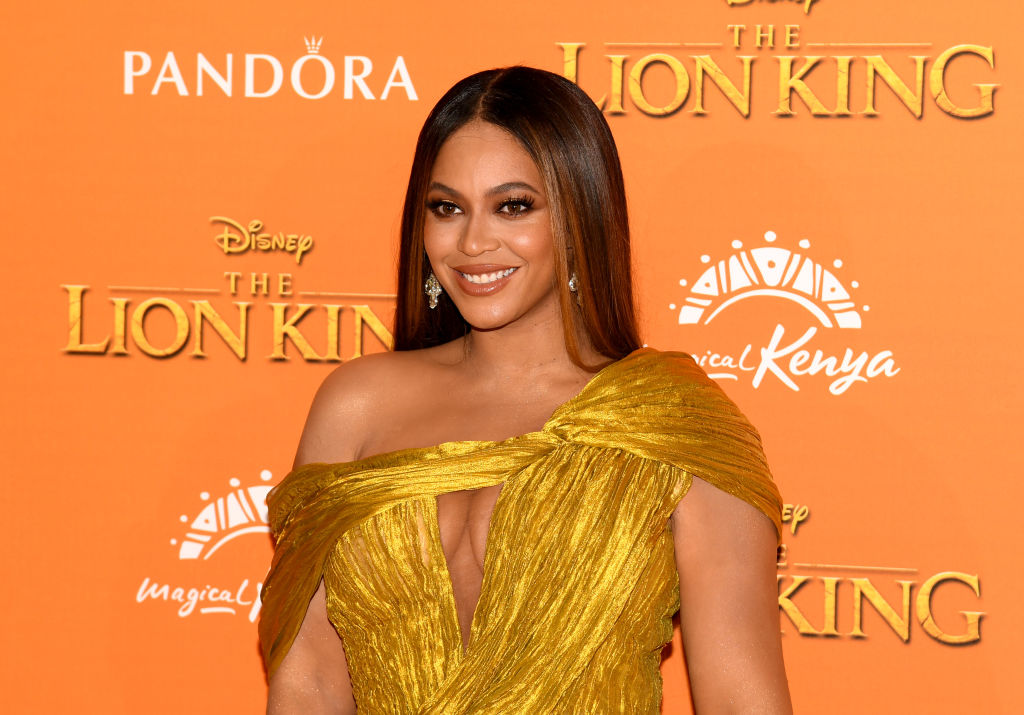 It has to do with Beyoncé arrival time
According to reports, Beyoncé and her hubby JAY-Z were running a bit late to the premiere. And that's actually a pretty big deal.
The insider told ET that the Lemonade singer "disrupted royal security's carefully laid plans" and "completely upstaged the royals" by arriving after Markle and Prince Harry. Apparently, the entertainers earned more cheers than the Sussexes. Whoops.
Beyoncé and Markle shared a sweet moment
As they embraced on the red carpet, they gushed over each other and talked about their kids. 
The "Formation" singer called Markle her "princess" and told the duchess that her newborn son, Archie Harrison, is "so beautiful." The Sussexes then asked about Beyoncé and JAY-Z's 2-year-old twins, Sir and Rumi Carter.
"They are not here. They don't come on every trip," replied the pop star. "We left them at home. They would love to have been here."
Reports say officials told Markle not to make a move involving the singer
You've probably seen all the fantastic photos and videos of Bey and Markle in conversation. But there doesn't appear to be a posed shot — and that might be for a reason. According to reports, royal officials advised the duchess not to take photos with the "Sorry" crooner. 
Royal commentator Justin Sylvester told E! News, "If she takes a photo with Beyoncé everyone's going to say, 'She's so Hollywood, this is not what Royals do.'"
But he also said Markle could spark criticism if she decided not to pose for a photo. "If she doesn't take the photo with Beyoncé everyone is going to say, 'She snubbed her [or] she's too good for her," Sylvester continued.
Either way, he said, Markle would be "doomed." He said, "She's damned if she does and she's damned if she doesn't."
However, broadcaster Melanie Bromley predicted that a photo of them together "absolutely" will surface. She claimed that they simply didn't take a photo on the red carpet because they preferred to take one "inside the auditorium" instead.
Beyoncé stans Markle
During their 2019 Brit Awards acceptance speech, the Carters accepted their prize for Best International Group with a video message. In the post, they recreated their music video for "APESH**." But instead of posing in front of Leonardo da Vinci's "Mona Lisa," they stood in front of a portrait of the duchess. 
"I think that choosing to feature a person of color in the royal family—at the Brit Awards—instead of the Mona Lisa was brilliant," artist Tim O'Brien told OprahMag.com. "It was the perfect fit."
With that, we're sure Queen Bey didn't mean to break royal protocol. Accidents happen — you know?