How Billie Eilish Became Insanely Famous
Everything Billie Eilish does lately is news. How she dresses. What she eats. Her views on sexuality. Why she doesn't smile. She has most certainly struck a chord with a generation and she's just getting started.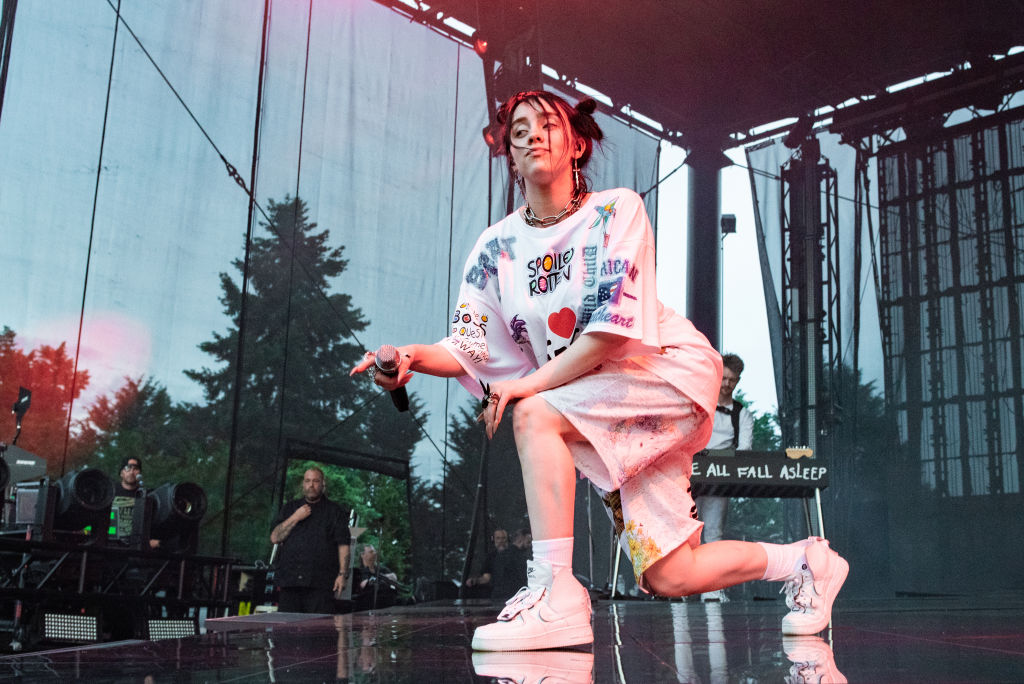 For a globally recognized 17-year-old, Eilish has thus far handled herself with incredible poise and maturity. She has a sharply defined sense of self and personal style, not to mention confidence and talent.
She can't vote yet, but she's taken over the world. Here's how it happened.
She was homeschooled
Billie Eilish Pirate Baird O'Connell is a home-schooled kid, helping perhaps to explain her independent and defined style. She refuses to be displayed as a Barbie-doll model or as a beacon or role model for anyone. She's just herself and, in that sense, she's refreshing, which she probably would not like to hear.
Raised by actor parents Maggie Baird and Patrick O'Connell, the When We Fall Asleep, Where Do We Go? singer and her older brother, Glee actor, Finneas O'Connell, were raised in Los Angeles. The couple were influenced to a degree to home-school their children by Hanson, the musical group made up of three brothers that made their own big splash in the 1990s.
"I was completely swept away by these kids," the elder O'Connell told The New York Times in March. "They were religious Oklahoma home-schooled, but nonetheless. Clearly what had happened was they'd been allowed to pursue the things that they were interested in."
Her brother is the McCartney to her Lennon
It's difficult to speak about Eilish without also speaking of her brother. He is a pronounced influence on her, especially as it pertains to her career.
"I really care about her and worry about her whenever she has a lot to do, as any family member would," he told The Star-Tribune in June. "But she's kind of a badass. It's not like she needs help taking care of herself."
He continued, "We're very close. Being home-schooled, we spent a lot of time together growing up. So we know each other well. People always say, 'I couldn't do what you do, because my siblings and I get into fights.' Well, so do we, but it's actually awesome. We're not afraid to tell each other what we think. I think because we're siblings we're more comfortable with the songwriting process, and working to make songs better if the other one doesn't like what we're doing. We're more honest."
How she went from unknown to superstar
So how did her seemingly instant fame happen?
"One of my teachers asked if I would either write a song or have my brother write a song to choreograph a dance to," Eilish revealed to Teen Vogue. "I was like, 'Yes, that's such a cool thing to do!'" Her brother had written a song, 'Ocean Eyes,' that he felt would be better performed by her.
The next day, she got a call from her brother. "He was like 'Dude, we got 1000 listens,'" she told Junkee in 2017. "That was such a big deal at the time, even though 1000 is basically nothing compared to everything else in the world. But at the time it was a huge deal. We just thought we made it. And then it just kept growing, and then it got really big."
The song went viral overnight and now has over tens of millions of Spotify plays. "Everything came to me at once," Eilish told Billboard in 2017. She signed a contract with Darkroom/Interscope in November 2016. "I just beamed [with] joy." It's been a whirlwind for Eilish, now prepping for her WHERE DO WE GO? 2020 Tour.
Still, dealing with the sudden fame hasn't been easy for Eilish. She told MTV earlier this month, "I wish I could turn it off (at airports). When I'm in the plane and two girls come and tap me on the f***ing face and take a picture of me while I'm trying to sleep. Don't get me wrong — I love every person that gives any f***s about me. But there are lines. People forget what respect is."
Read more: Everything Fans Need to Know About Billie Eilish's 2020 'WHERE DO WE GO?' Tour