How Blake Shelton and Gwen Stefani Spend Thanksgiving Together
Gwen Stefani is from Anaheim, California and Blake Shelton is all about Oklahoma. At first, the couple really stood out because of their differences. They have been dating for years and now they have their own routine.
This season they have been busy competing against each other along with Kelly Clarkson and John Legend on The Voice. They will still get a break to enjoy Thanksgiving with their family. Find out how the couple spends time together for the holiday and when they're not working.
Gwen Stefani said Blake Shelton impressed her family with one move
Stefani doesn't have the same country roots as Shelton. However, she said her family was impressed with his skills on the road when they first visited him in Oklahoma.
"I remember the first time I went to Oklahoma with my family," she said on The Kelly Clarkson Show. "We are like from Anaheim and we'd never seen even trees before. We were like, 'Wow, this is like crazy.' And we're like driving and Blake's in his truck and there's a tree that had been like blown down on the road."
Shelton wrapped a chain around the tree then moved it. "My whole family is like, 'Oh, oh my God, he's a man!'" she said.
Her family also likes to spend time in Oklahoma
The singer has three sons. She talked about why visiting Shelton at his ranch was perfect for them.
"It's very tribal," she told Marie Claire. "Blake has a sister, she comes with her kids. We cook and get muddy and dirty. There are ATVs. Being a mother of three boys, it's kind of the perfect place. Everything is real now, whereas before, things didn't seem so real."
Us Weekly also reported that Shelton also loves playing basketball with her sons. They also enjoy hiking and hunting together. Now the couple has been splitting their time at different locations because they are filming The Voice in California together. How will they be spending their holiday this year?
They spend time with their family for five days in Oklahoma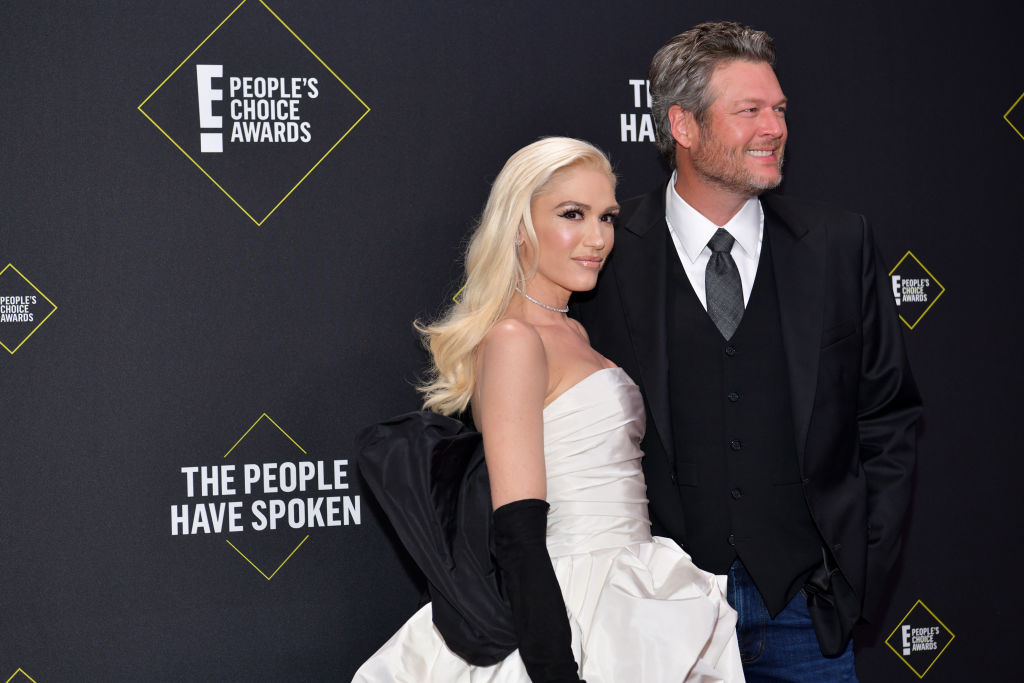 The couple have their own routine now for Thanksgiving. It involves many people coming together in Oklahoma.
"We all fly out to Oklahoma, like 30 of us," Stefani told Entertainment Tonight. "Blake has this bed and breakfast hotel that we all stay at, and it's just pretty incredible. We have fun, we all cook together, it's fun." She then said, "This'll be — I wanna say the fourth [year], but it might be more than that."
Shelton said the whole affair isn't just for one day. "We're taking all the Stefanis and then the Shelton bunch are gonna meet up there and just literally [spend] like, five days away," said the country singer.
It sounds like Stefani feels right at home in Oklahoma. She loves spending time with her family there on Shelton's ranch. The couple will be enjoying themselves for a few days before having to return to The Voice.