How 'Blue Bloods' Star, Donnie Wahlberg Will Celebrate His 50th Birthday
Donnie Wahlberg is celebrating his 50th birthday on Aug. 17. One person who is making sure the Blue Bloods actor celebrates is his wife, Jenny McCarthy. Find out what big milestone he celebrated recently and what kind of surprise he is in for on the big day. Donnie Wahlberg recently celebrated 200 episodes with the …
Donnie Wahlberg is celebrating his 50th birthday on Aug. 17. One person who is making sure the Blue Bloods actor celebrates is his wife, Jenny McCarthy. Find out what big milestone he celebrated recently and what kind of surprise he is in for on the big day.
Donnie Wahlberg recently celebrated 200 episodes with the Blue Bloods cast
Blue Bloods will be returning for season 10 very soon. The show will make it past 200 episodes and Wahlberg teased an upcoming moment.
He posted a picture of the cast filming family dinner on Instagram. The actor captioned it, "Shooting Family Dinner Scene number 200 today on the set of @bluebloods_cbs! Hard to believe we've been doing this for 10 seasons! #Blessed #Thankful#BlueBloods200."
Tom Selleck, Will Estes, Bridget Moynahan, Sami Gayle, Treat Williams, and Tony Terraciano are seen at the family table.
Season 9 ended with Jamie Reagan and Eddie Janko getting married. Many fans were disappointed that more of the ceremony wasn't shown and hoped the new season will return with more. It's unknown what will happen in the new season, but it's clear we'll get more family dinners.
He has planned over-the-top dates for Jenny McCarthy in the past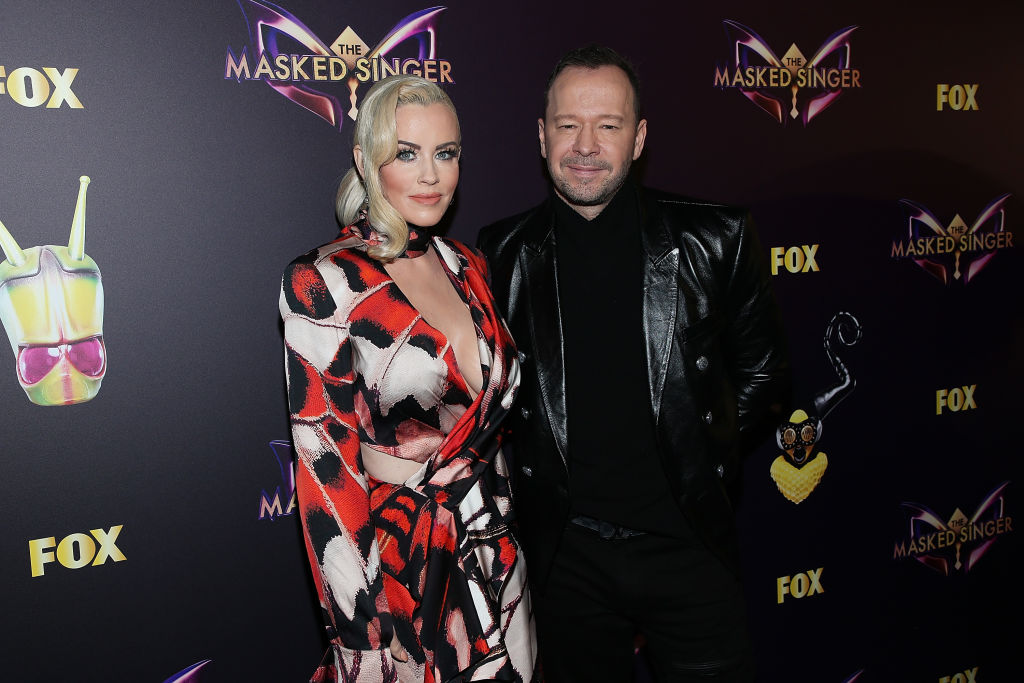 The actor is married to Jenny McCarthy and isn't afraid to show how he feels through big gestures. He talked about what he did for Valentine's Day this year.
He told TV Line, "Jenny's been desperate for me to see A Star Is Born, so I rented an entire movie theater for a private showing just for the two of us!"
They also have more laidback nights at home like any other couple. That includes watching The Bachelorette.
"We have to watch together!" McCarthy revealed to Us Weekly. "And I don't care if it's the finale or not, Donnie cries! It's episode 3 and he's crying and I'm like, 'Donnie! you can't be crying already!'"
She continued, "But I love it, that shows you his emotional side and he's like the real deep feeler and I'm like the, 'tough it out kid, tough it out' one." So will they have a night in or something more extravagant for his 50th birthday?
McCarthy said she's throwing a party
Jenny McCarthy talked about putting a lot of money into a big party for her husband. She joked with Us Weekly that they might go broke.
"I'll be paying this party off until I'm 90. Truly," she said. "I'm going as far as I can without filing for bankruptcy. I wanted to give him, like, the greatest party ever because he's been the most wonderful human being — not only with me but with everyone he knows."
She said Wahlberg will be "surprised" and "I don't hold back anything." McCarthy teased that people he loves will show up to perform and that she will do something similar to "jumping out of a cake." 
The actor made sure to spread some positive tweets before turning 50. One of his last tweets promoted that and fans responded by wishing him happy birthday.