How 'BoJack Horseman' Season 6 Addresses Sarah Lynn Again
The new season of BoJack Horseman is bittersweet since it's the beginning of the end. We still get one more batch in January but season 6 is the final season of the show. It already feels like it in the new episodes releasing Friday. BoJack (Will Arnett) is facing his psychological issues head on. Whatever the end result will be conclusive.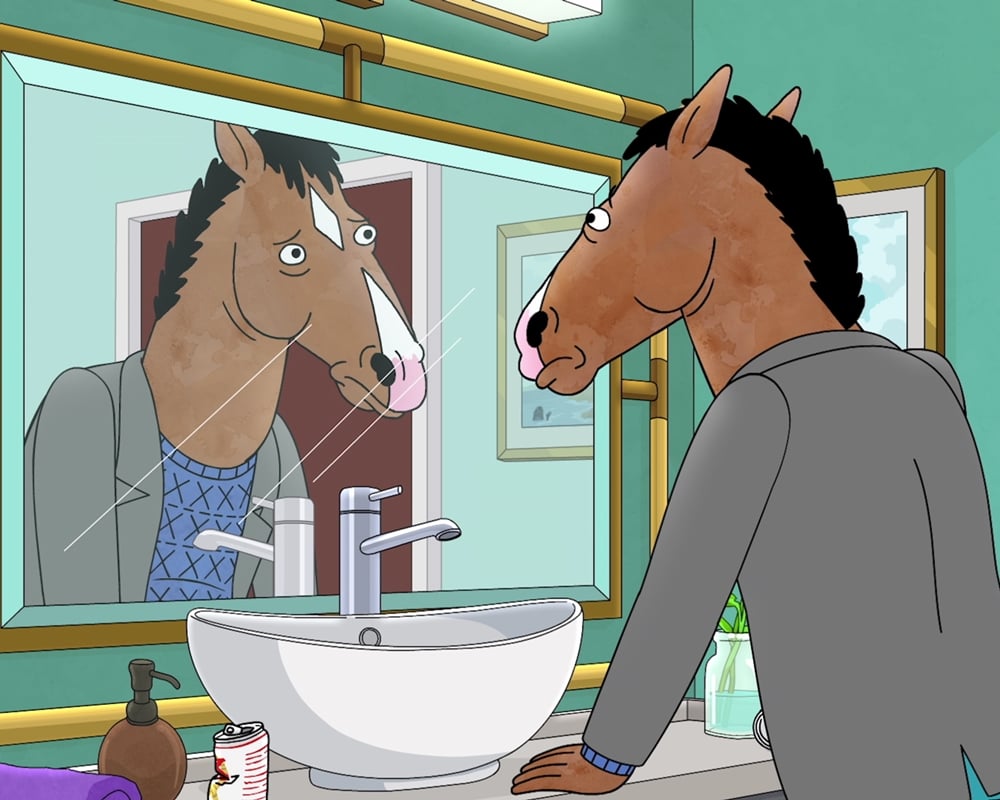 One of the most heartbreaking moments of BoJack Horseman was the death of Sarah Lynn (Kristen Schaal). She's come up periodically since but season 6 really forces BoJack to confront his role in her childhood spiral and ultimate death.
Sarah Lynn is BoJack Horseman's greatest sin
BoJack has betrayed a lot of people, but it's usually cheating them out of Hollywood deals or committing petty social sleights. Getting Sarah Lynn to break her sobriety is the worst thing he's ever done even if she didn't die of an overdose, but she did so that is on his conscience too.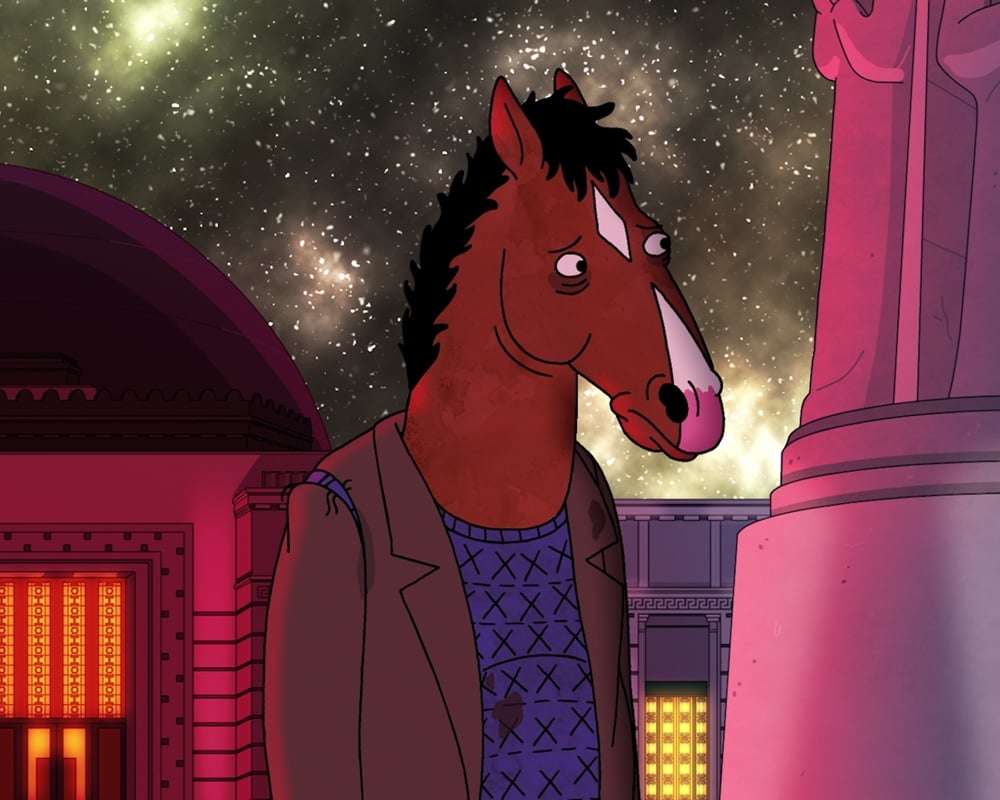 Season 6 opens with a callback to Sarah Lynn and doesn't let up. We get to see more flashbacks to Horsin' Around although they're not quite the hilarious '90s sitcom mocking flashbacks anymore. They go deep into what a bad influence BoJack was for Sarah Lynn as a child, creating a parallel to their adult relationship.
Kristen Schaal returns as Sarah Lynn's voice
It's great to hear Kristen Schaal again as Sarah Lynn, both as 10-year-old Sarah Lynn and grown-up Sarah Lynn in her final downward spiral. It's necessarily bittersweet because she can only appear in flashbacks. Sarah Lynn is BoJack's past now but I'm glad the show has not forgotten her, nor how central BoJack's guilt about her should be.
BoJack Horseman is in rehab
BoJack begins the season in rehab which is one major reason the end feels near. If BoJack succeeds in getting sober, maintaining sobriety could certainly generate many more seasons of future stories. Rehab is getting at BoJack's psychological reasons for numbing himself and pushing people away. Healing also proves to be a lot simpler than BoJack has been making it.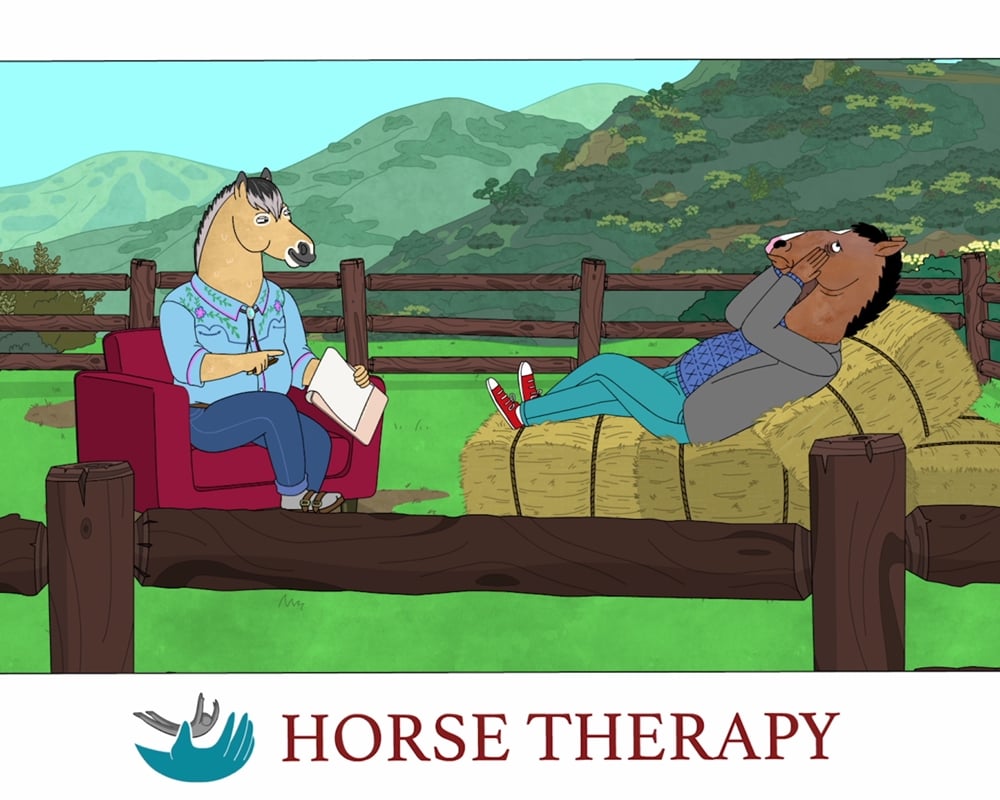 Whether he overcomes that or shuts down completely, that will be definitive progress and Todd (Aaron Paul) seems to be on a parallel track. Rehab traces the roots of BoJack's alcoholism, all the while with funny background gags about the 12 step process and celebrity. Even the new season 6 title sequence recalls all the moments that haunt BoJack Horseman.
Princess Caroline gets Season 6's most profound episode
Princess Caroline (Amy Sedaris) still gets the toughest tongue twisters on BoJack Horseman. Mr. Peanutbutter (Paul F. Tompkins) gets one later on that Sedaris could probably do in her sleep.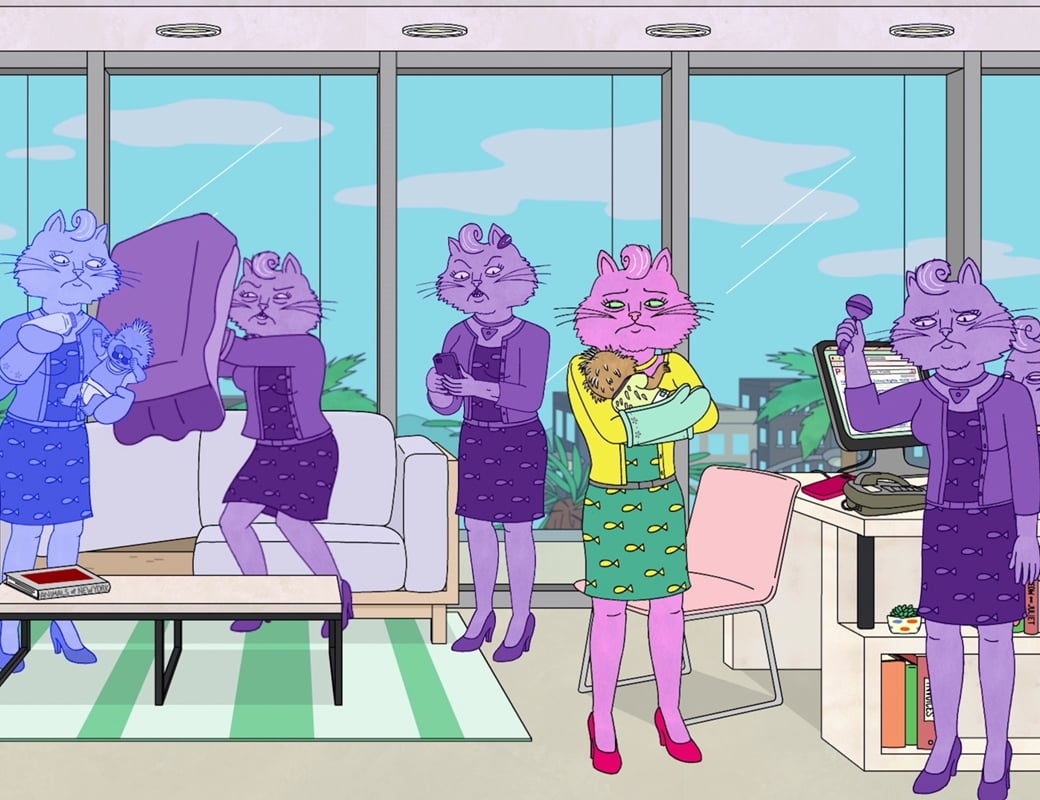 Episode 2 of the new season shows how thin she's spread in a creative animated way. The show uses the medium of animation to visualize all the tasks on Princess Caroline's mind simultaneously. It gets intense enough to give the viewer anxiety, just like Caroline is feeling. It's another profound episode like "Time's Arrow" or the Halloween party in multiple timelines. 
Diane's crisis
Diane (Alison Brie)'s storyline this season begins with righteous causes and a biting satire of corporate conglomerates absorbing everything. Diane has a new relationship too which pushes her past where she was with Mr. Peanutbutter.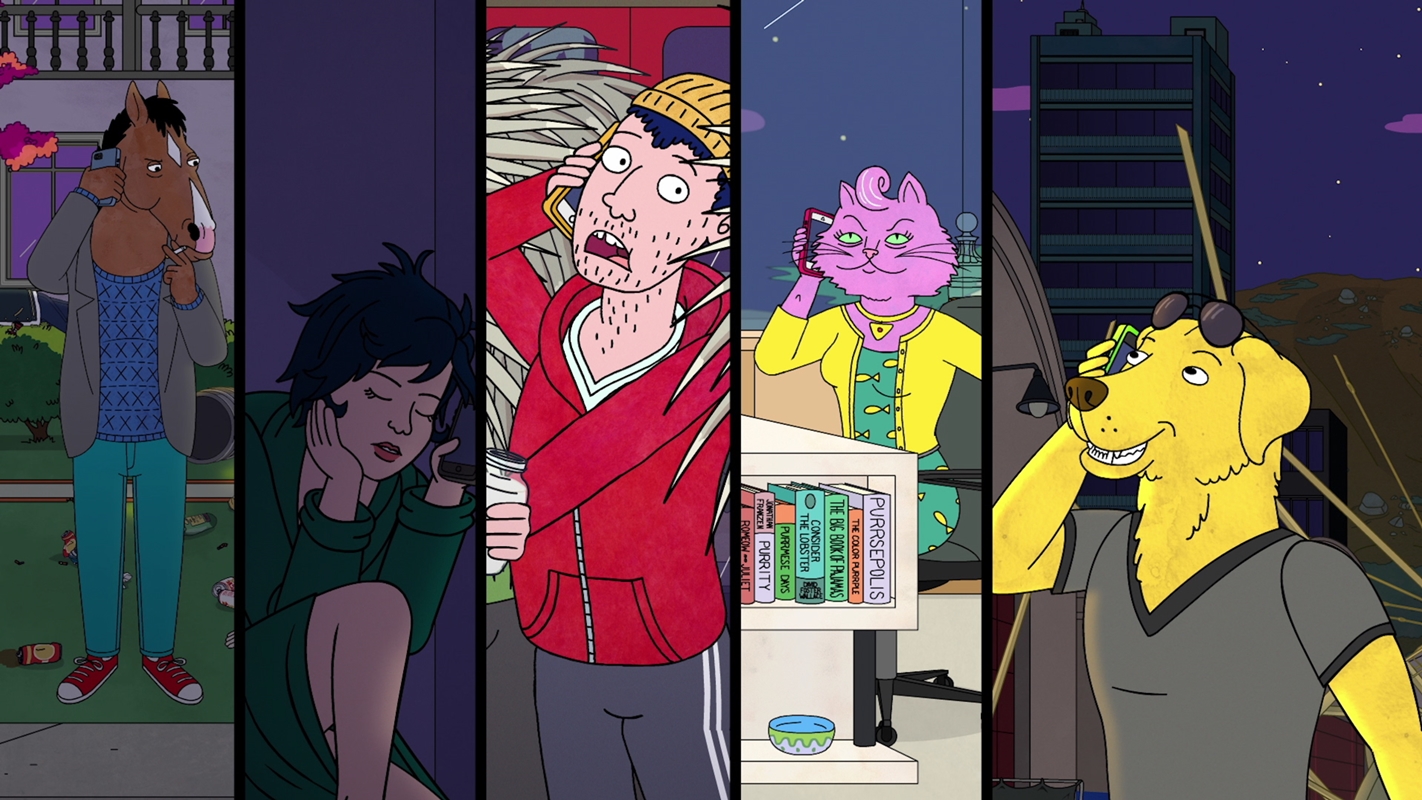 A lot of Diane's story takes place in Chicago too. The animators have gone the extra mile to animate her breath in the cold Chicago air, which is a beautiful touch.
Mr. Peanutbutter has a downfall
Mr. Peanutbutter is now in a relationship with Pickles (Hong Chau). All is not copacetic and actually leads to Peanutbutter falling from grace. It doesn't make him any less pleasant, but he's not oblivious to it.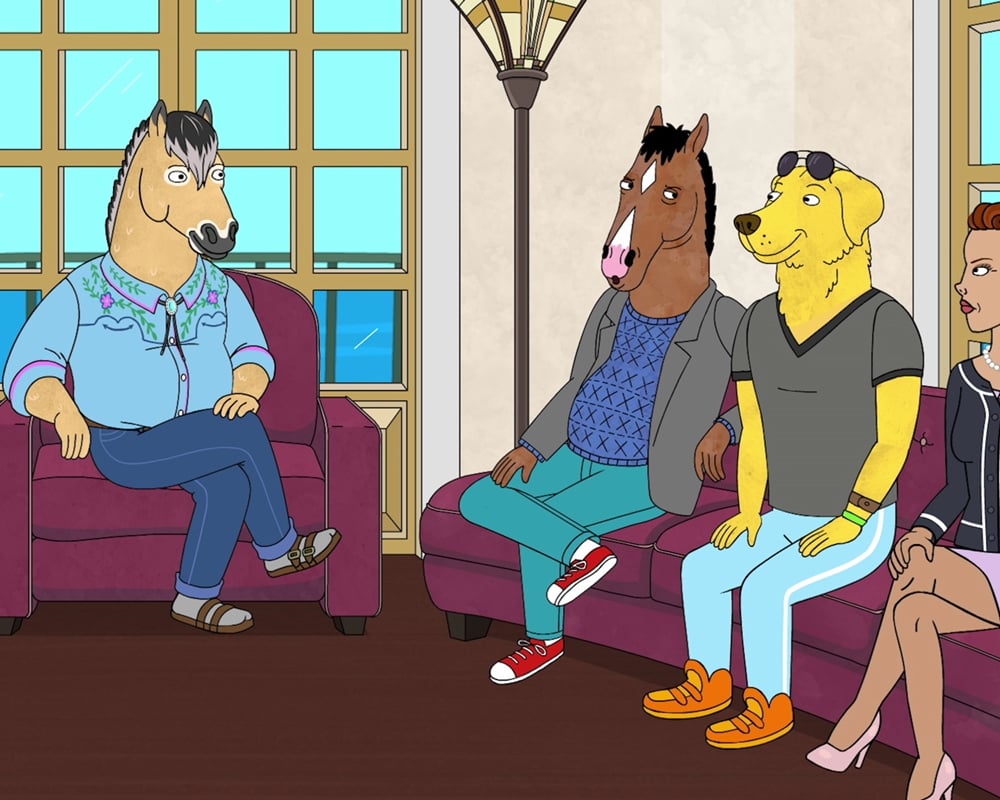 Bojack Horseman is not letting any of its characters off the hook. It's still got sly Hollywood parodies and all new characters with animal pun names, but by season 6, Bojack fans can handle the show's mature themes. Episode 8 ends on a minor sort of cliffhanger that will make January's final batch of episodes vital.