How Brad Pitt Is Trying to Be the Best Dad Possible
Brad Pitt is on top of the world right now.
Sure, he's one of the biggest stars in Hollywood. He's enjoying rave reviews, and even a little Oscar buzz, for his role in Quentin Tarantino's new film Once Upon a Time … in Hollywood.
Pitt stars alongside Leonardo DiCaprio as a stuntman loyal to a big Hollywood actor at the end of their careers. It's Pitt's first movie in two years.
What could be better than that? The divorced father of six has his kids with him for the summer and he couldn't be happier.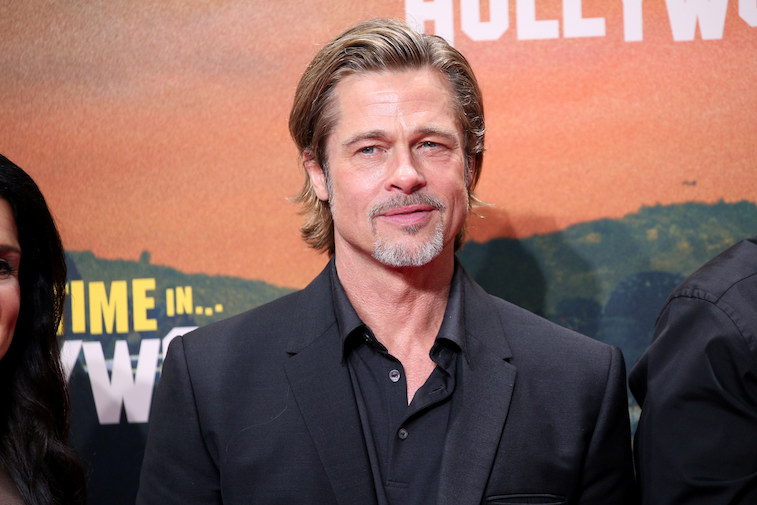 The end of Brangelina
When news of Pitt and Angelina Jolie's infamous breakup made the news back in 2016, it left fans shook all over the world. And at first, the split wasn't an amicable one.
There were rumors flying about Pitt and his co-star Marion Cotillard during the filming of Allied. There was that incident on the family's flight via private jet from France that year.
Shortly after, the FBI closed its investigation without filing charges and the Los Angeles County Department of Children and Family Services absolved him of any abuse allegations.
Not long after that, Jolie filed for divorce seeking sole physical custody of the couple's six children. Pitt responded by filing for joint custody.
Pitt told GQ in a 2017 interview that the situation he found himself in was "self-inflicted." He freely admitted to drinking too often and not being the father to his kids he wanted to be. "It's hit me smack in the face with our divorce: I gotta be more for them. I have to show them. And I haven't been great at it."
The couple's divorce became official this April.
The return of Dad Pitt
After the split, the actor found himself without a wife, separated from his children, and trying to put his life back together. Since then, he's continuously fought for more time with his children.
Since then, according to a source for PEOPLE, the now 55-year-old Oscar winner has "worked very hard on himself to be a better, healthier person and to be the best dad possible… These were always his priorities. That his career is going well is a happy bonus that he is thrilled about."
Pitt's lifestyle changes revolved around a steady workout regimen and improving his diet. The results are astounding and easy to see in his shirtless time in Once Upon a Time. The actor's healthy, attractive physique calls to mind his appearance in films like Fight Club (1999) and Troy (2004).
His self-improvement goals and efforts to maintain a civil relationship with Jolie for the benefit of their children finally began to pay off. In 2018, the former couple reached a temporary agreement that granted more time to Pitt with his children. Does the agreement put Pitt in a better position to be granted 50/50 custody with Jolie? Perhaps.
In 2019, things got even better for Pitt. Angelina Jolie would be spending the summer filming Those Who Wish Me Dead in New Mexico. According to the Sun, she reached out to Pitt to see if he wanted to look after the children for the summer.
The Sun further reported that "Brad is over the moon. He invited his parents to stay with them at his mansion in Los Angeles so they can have some proper family time together."
A loving father
Since the divorce, Pitt hasn't been able to spend a lot of time with his children. He hasn't been photographed with them in that time. He doesn't wish to share the private time he gets with them with anyone else.
By all accounts, Pitt is a loving father who is enjoying a precious summer with Maddox, Pax, Zahara, Shiloh, Knox, and Vivienne.
Very soon, his oldest child Maddox, 18, will be heading to South Korea for college to study biochemistry.
Recently, he enjoyed celebrating Shiloh's 13th birthday. An industry insider told PEOPLE, "Despite having help, Brad is a hands-on dad. He comes from a close family, and he has continued to be a parent who is interested in the lives of his children."
PEOPLE's source says that Pitt "really found his happiness again. He is back and very excited about life. And it's well-deserved."
Aside from the happy progress in his personal life, Pitt has the release of the spectacular sci-fi film Ad Astra to look forward to in September. The announcement of World War Z 2, the long-awaited sequel to his thrilling apocalyptic zombie horror film World War Z (2013) is likely to thrill his fans as well.