How Charlie Hunnam Is Similar To His 'Sons Of Anarchy' Character Jax Teller
Charlie Hunnam spent eight years of his life playing the part of Jax Teller on Sons of Anarchy, a character known for his shrewd intellect and penchant for violence. Hunnam's portrayal of Jax was an important part of the show's success, and fans often have a difficult time seeing the actor in any other light. Hunnam's talents in front of the camera also left Sons of Anarchy fans wondering if there are any similarities between Hunnam and Jax. Turns out, Hunnam actually shares quite a few similarities with his Sons of Anarchy alter-ego.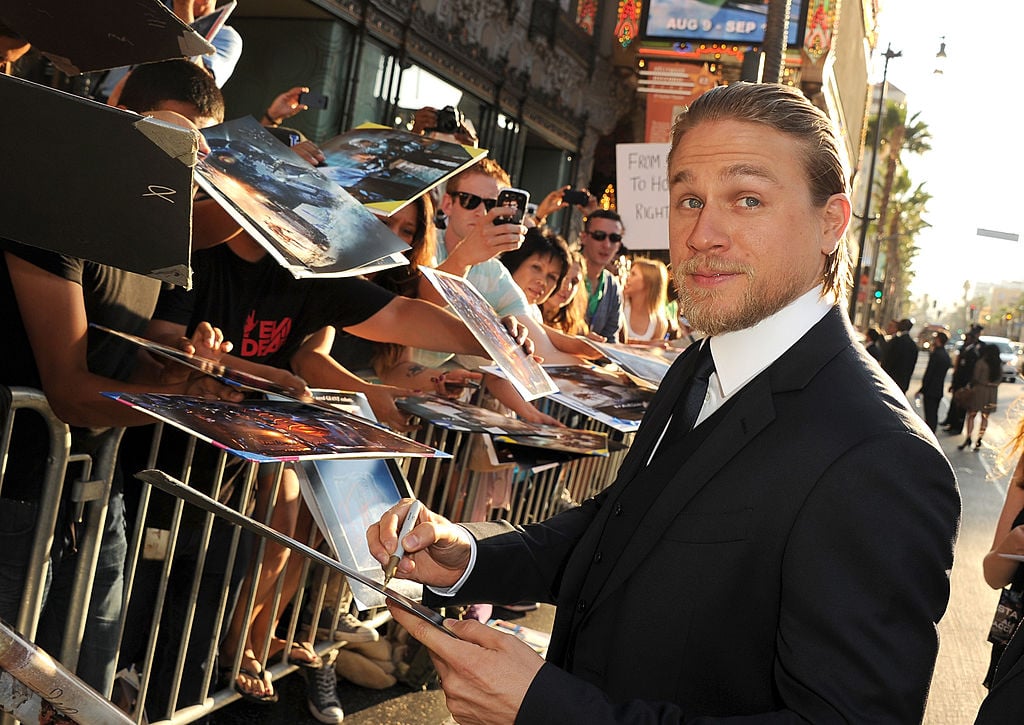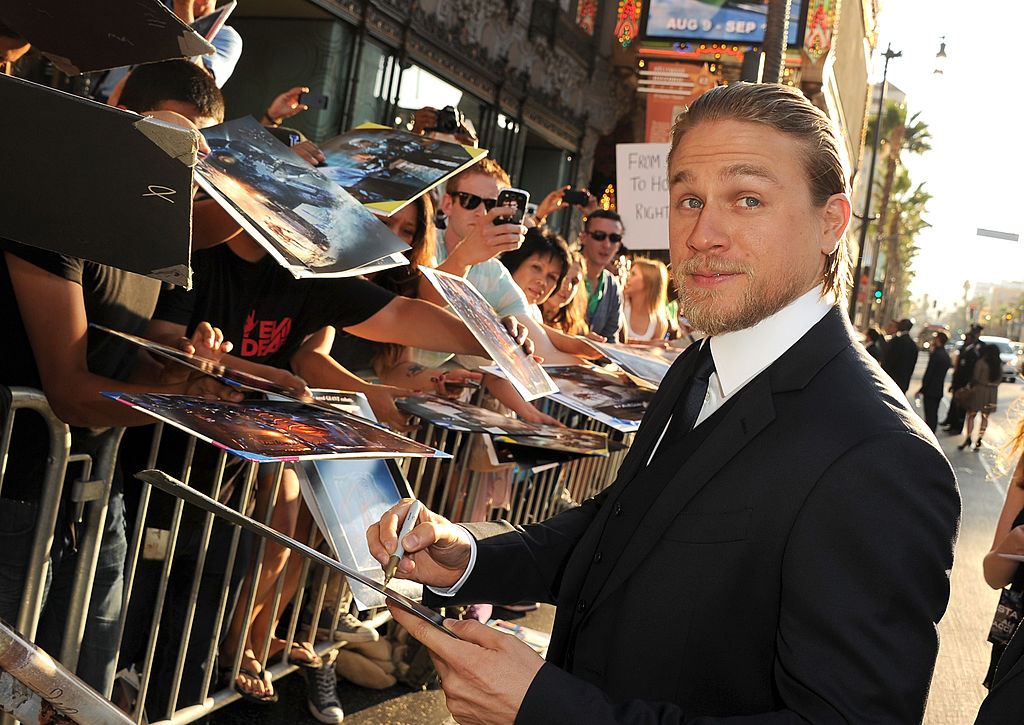 Charlie Hunnam immersed himself in the biker life
Throughout all seven seasons of Sons of Anarchy, Hunnam did everything he could to get into Jax's mindset. This includes wearing the same clothes as Jax — flannel shirts — and refusing to drive a car over a motorcycle. Hunnam even purchased the same model as Jax rode on the show. He also hung out with real-life bikers and admitted that he acted like a "maniac" on several occasions.
All of these things helped Charlie Hunnam get as close to Jax a humanly possible, a tactic that clearly paid off. Now that the series is over, Hunnam has reverted to driving a car, though he still takes his Harley out on occasion.
Letting go of Jax Teller
When it comes to saying goodbye to Jax, Charlie Hunnam had a difficult time letting the character go. According to Looper, the actor recently revealed that his final days on the set of Sons of Anarchy were very emotional. During the promotional tour for King Arthur: Legend of the Sword, Hunnam admitted that he returned to the set after filming was over just to say goodbye to Jax without anyone else there.
The actor was technically not allowed to be on the set since the series was over, but he knew the security guards, who let him through without too much trouble.
"It was actually quite emotional for me, living and loving that guy for eight years, to have to finally put him to bed. I found myself going back to set a lot. I knew the security guards and for a couple of days said, 'Oh, I forgot something,' so they'd let me onto the set, and I'd just walk around at night because I wanted to be in that environment and go through a personal process of saying goodbye."
Life after Jax
After he said his goodbyes to Jax and Sons of Anarchy, Charlie Hunnam revealed that he went through all of his personal belongings and got rid of things that reminded him of his character. This includes all of his plaid shirts and biker gear. He did, however, keep Jax's leather vest. Hunnam framed the vest and put it on a wall at his house, vowing never to put it on again.
While Hunnam practically became Jax Teller during his time on Sons of Anarchy, he put the character to rest once the show was over, a move that enabled him to move on with his career.
Since the end of Sons of Anarchy, Charlie Hunnam has starred in a number of different movies. This includes Crimson Peak, King Arthur, The Lost City of Z, Papillon, and Triple Frontier.
Hunnam is also gearing up for a project called True History of the Kelly Gang. The movie is a western that also stars Russell Crow, Thomas McKenzie, and Nicholas Hoult. The part has nothing to do with bikers, but we have a feeling we might see shades of Jax in that role too.
Will Charlie Hunnam ever play Jax again?
One of the biggest questions surrounding Kurt Sutter's Sons of Anarchy spin-off, Mayans MC, is whether or not Charlie Hunnam will reprise his role as Jax Teller. In the first season of the show, Sutter used flashbacks to bring back some familiar faces from the original show, including Katey Sagal's Gemma Teller.
Jax died in the Sons of Anarchy series finale, so the only way he can return is in the form of a flashback. Sutter has not revealed any hints about Hunnam returning, though there is one Mayans MC star that would love to work with him again.
In a new interview, Emilio Rivera, who plays Marcus Alvarez, admitted that he would like to see Hunnam return as Jax in a future season. Rivera explained how Sutter has warmed up to the idea of flashbacks and will likely use them again in Season 2. This definitely opens the door for Charlie Hunnam to come back, even if it is only for a couple of scenes.
Mayans MC returns to FX on September 3.