How Chrissy Teigen Has Changed John Legend
Many of the great romances throughout history have been the case of opposites attract. This is true in the relationship between John Legend and Chrissy Teigen.
Legend said to People in March 2017 that he and his wife were polar opposites. The singer said: "We were always different. I was always a little more buttoned-up, and she was always more brash and free."
John Legend and Chrissy Teigen's childhoods were different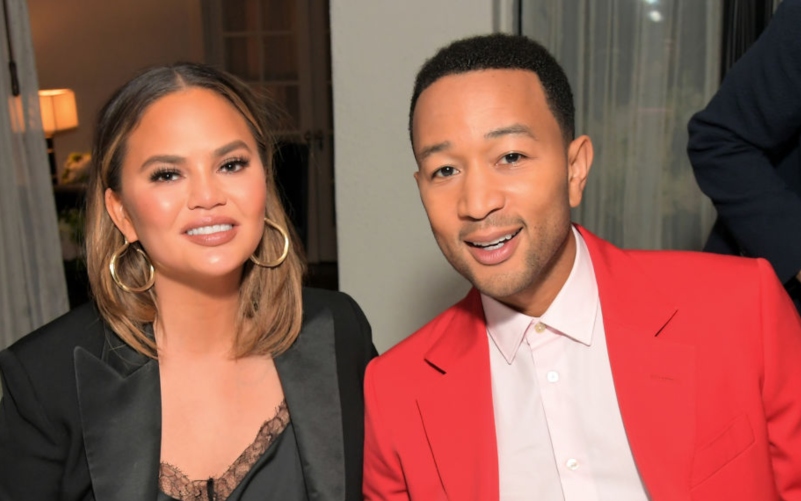 Legend was a child prodigy who learned to play the piano from his grandmother. He grew up singing in the church choir and went on to direct a co-ed a capella choir at the University of Pennsylvania.
His Ivy League education led him to a career at Boston Consulting Group. However, he was always connected to his music, and he performed in New York City night clubs. Eventually, he transitioned to becoming a much-in-demand songwriter and musician and worked with artists such as Twista, Janet Jackson, Alicia Keys, and Kanye West.
Teigen's early life was spent moving around with her mother who is from Thailand and her father who is Norwegian. Eventually, they settled in California.
Teigen said she didn't dream of becoming a model and what she really wanted to do is become a teacher or work in some way with food. Even though she had no aspirations to model, at 18 years old, while working in a surf shop, a modeling agent discovered her.
Teigen's breakout moment came after she was the featured "Rookie of the Year" in the 2010 edition of the Sports Illustrated swimsuit edition.
When did John Legend and Chrissy Teigen meet?
Teigen landed the job of working with Legend on the music video for his song hit song Stereo. They did not know each other before the session and Teigen says that they spent the entire day together filming the video.
The awkward part was she was in a bra and panties, and he was in a buttoned-up suit. After the session was over, they ended sharing a meal and hooking up, and that was it. They have been together since.
What makes John Legend and Chrissy Teigen opposites?
Legend told People that even though theirs was a love match that he "would get a little nervous at first [because of] some things she would say because I didn't know how people would react." Teigen admits that she has a potty mouth and it has gotten her in trouble. She was ridiculed by some bystanders on the red carpet when at the 2015 Grammy Awards she lost her cool and dropped the F-bomb, several times.
Legend is more cerebral and chooses his words carefully. He skipped two grades in elementary school, is highly intelligent, and was "offered admission to Harvard University, and scholarships to Georgetown University and Morehouse College." He ended up choosing the University of Pennsylvania where he studied English and graduated magna cum laude.
How do Legend and Teigen make their opposite personalities work in their marriage?
Teigen changed Legend for the better, according to the artist himself. Legend said: "I think she's brought me out of my shell and made me enjoy life a bit more."
It didn't take long for Legend to fall in love with Teigen's humor, infectious spirit, and her down to earth, tell it like it is personality. She makes a living by commenting on the day-to-day activities of her life and her children and by making fun of her husband (in a good way of course).
Legend's recently earned the title of People magazine's The Sexiest Man Alive has given Teigen a lot of material to laugh at the situation. Some of her funniest tweets mocking her husband's new titles are "I have fulfilled my dream of having boned @people's sexiest man alive!! An honor!!" and, "The sexiest man alive just made me a ham sandwich." We have to admit this woman has a sense of humor.