How Cole Sprouse Trolled His Brother Dylan Over an Awkward Kiss With Selena Gomez
Selena Gomez recently opened up about her childhood crush on Riverdale star Cole Sprouse. The actress and pop star called the day she kissed his twin brother Dylan on The Suite Life of Zack and Cody the "worst day" of her life. Now, Cole is trolling Dylan about this awkward kiss, and it's nothing shy of hilarious.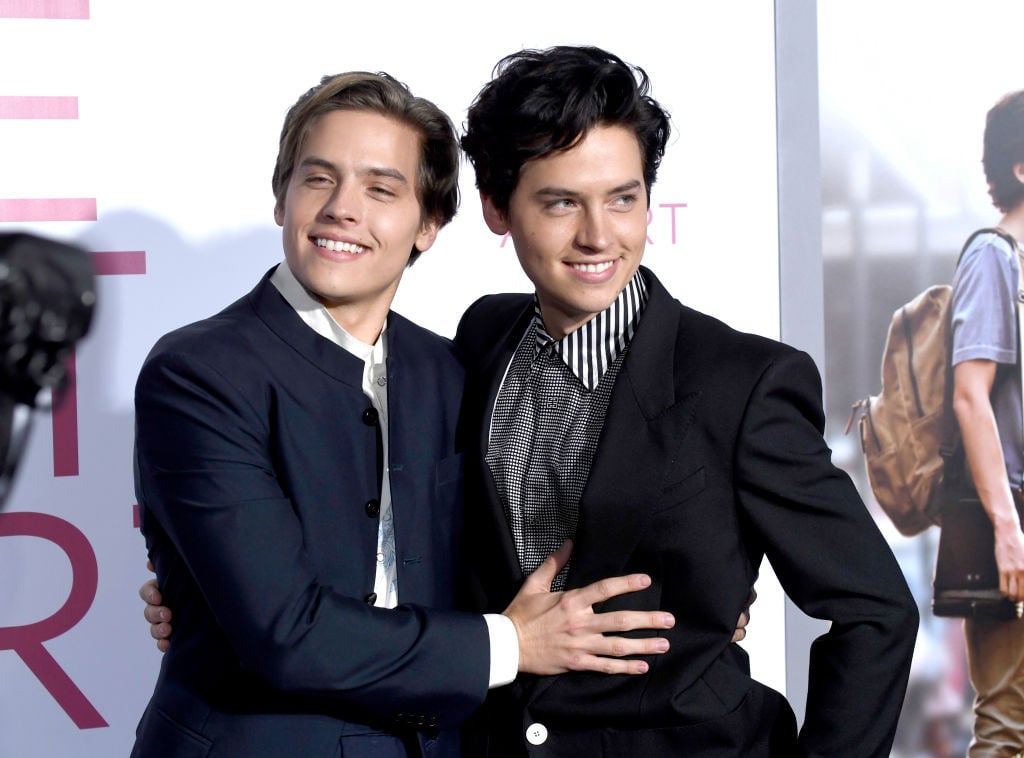 Selena Gomez had a crush on Cole Sprouse
Selena Gomez, Cole Sprouse, and Dylan Sprouse were all huge Disney stars. From 2005 to 2011, the brothers played Cody and Zack Martin in The Suite Life franchise and reprised the roles in other Disney channel series. 
Before becoming an international pop star, Gomez had recurring roles on Hannah Montana and Wizards of Waverly Place. But before Gomez landed these breakout Disney roles, she had a guest spot on The Suite Life of Zack and Cody opposite Cole and Dylan. 
In an Instagram video post last year, Gomez revealed she had a crush on Cole when she was a kid. The video shows a wall scribbled with her and Cole's name together, with the caption, "Apparently my heart was very conflicted between Juan and Cole Sprouse when I was 11." 
Cole responded to the post with the pun, "always Juan-upping me," to which Gomez responded, "Nice one."
She kissed Dylan Sprouse in 2006
When talking to Kelly Clarkson on The Kelly Clarkson Show, Gomez talked about the time when she visited her childhood home and found the wall she had scribbled those love notes on.
"I had written in the closets that I was in love with Cole Sprouse," she told Clarkson. "Cole Sprouse was on The Suite Life of Zack and Cody, and I was obsessed with that show, and I thought we were going to be together one day."
She went on to share an embarrassing story about her first kiss, which just happened to be with Cole's brother, Dylan Sprouse. "Then I guest-starred on the show, but I kissed his brother, and I didn't get to kiss Cole," said Gomez. "It was my first kiss — it was one of the worst days of my life."
Cole Sprouse trolls his brother about the kiss with Selena Gomez
After hearing about Gomez's experience with Dylan, Cole didn't pass up the opportunity to poke a little fun.  On an Instagram post by Teen Vogue, which featured Gomez's quote, "It was one of the worst days of my life," Cole commented with a hilarious roast of his twin. 
"@dylansprouse," Cole tagged his brother, "I can safely say I've never had a girl say this about me."
Luckily, Dylan is taking the whole thing in stride. He tweeted out a screenshot of a Daily Mail  Instagram story about his kiss with Gomez and made fun at his own expense. "Yo get that pic of him in the fedora to really sell the message," he captioned the tweet.