How Did Alyson Stoner Become Famous And What Is Her Net Worth?
After her performance at the MTV VMAs, everyone was talking about Vanguard winner and Songwriter's Hall of Fame inductee Missy Elliott. But they were also busy chatting about the appearance of Alyson Stoner, who first rose to prominence for appearing in Elliott's early videos. Who is Stoner? Let's find out.
Alyson Stoner is famous for being a child star and dancer
If you're a Gen-Xer or Millennial, chances are, you recognize Stoner's little face from somewhere. It might be the Disney Channel, where she made appearances in everything from Mike's Super Short Show to The Suite Life of Zack and Cody. Or, more likely, you saw her dancing in one of Elliott's videos, such as "Gossip Folks," or "I'm Really Hot."
Stoner continued to dance and act, but also added singing to make her a triple threat. Remember her from Camp Rock and Step Up? She also appeared in sequels of those memorable films.
Her VMA performance got everyone talking
Arguably, Stoner's most memorable performance was in Elliott's music video for her hit single "Work It." This was among the songs she performed in her showcase at the VMAs this year, and guess who was a featured performer?
That's right? Stoner came back to do the dance that made her a famous child performer. Decked out in a tracksuit reminiscent of the one she wore in the video, Stoner rocked the stage in her own spotlight as the 17-year-old track played.
Her haircut also has meaning behind it
One noticeable difference between Stoner then and Stoner now (besides her age, of course)? Her long brown hair, which was usually in pigtails, is much, much shorter. Though she's been in the spotlight off and on since then, her buzzcut is a newer look — and it has a purpose.
In Feb. 2019, Stoner released the video for her song "Stripped Bare," in which she talks about starting over after a life in which her family took advantage of her for her success from a young age. In a post on Instagram, she wrote that the choice was about "finding the purest form of who you are," adding, "The stillness I feel here at ground zero is Home."
Stoner is a dancer, musician, and more
As you can see, Stoner is still dancing and singing as much as ever, frequently putting out new singles and videos of herself performing her own choreography. She also teaches dance, naturally.
As for acting, Stoner's primary source of income there are her myriad voice roles. You may recognize her voice most from Phineas and Ferb, as well as the Disney XD spinoff, Milo Murphy's Law. Finally, Stoner is also creating a following around her personal brand with her YouTube channel, where she creates self-help videos.
What is Stoner's net worth?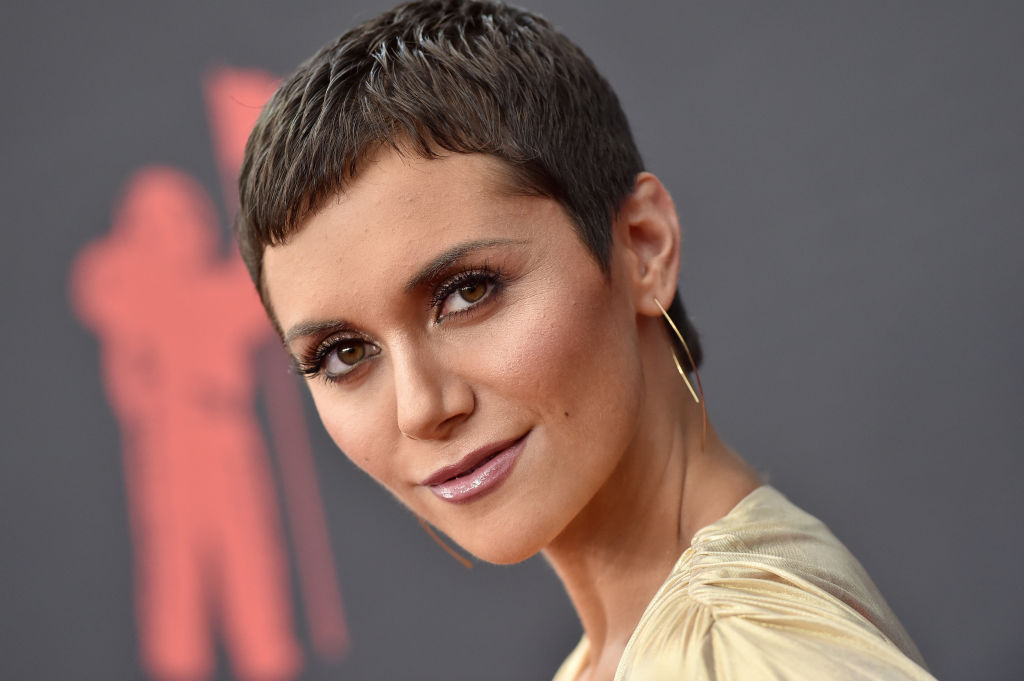 On The Ellen Show, Stoner spoke about how she has changed her life, including riding herself of most of her possessions. "I think it's very simple," she told the talk show host. "The simpler your life is, the more room you have for your health and relationships to flourish."
She continued. "It was very easy to sort of go as wild and luxurious as the entertainment industry can seem to be. Again, that's how much I want to counter it. And I can fit all of my belongings in my car," she added remarking to Degeneres that she donated a lot of her stuff. According to Celebrity Net Worth, there was a lot to give away, as Stoner is said to be worth around $1.5 million.