How Did Andy Cohen Design His Son's Nursery?
Bravo producer Andy Cohen approached nursey design a little differently than other parents-to-be. Instead of decking out his infant son Benjamin's room with special baby decor, Cohen took a more practical approach to design.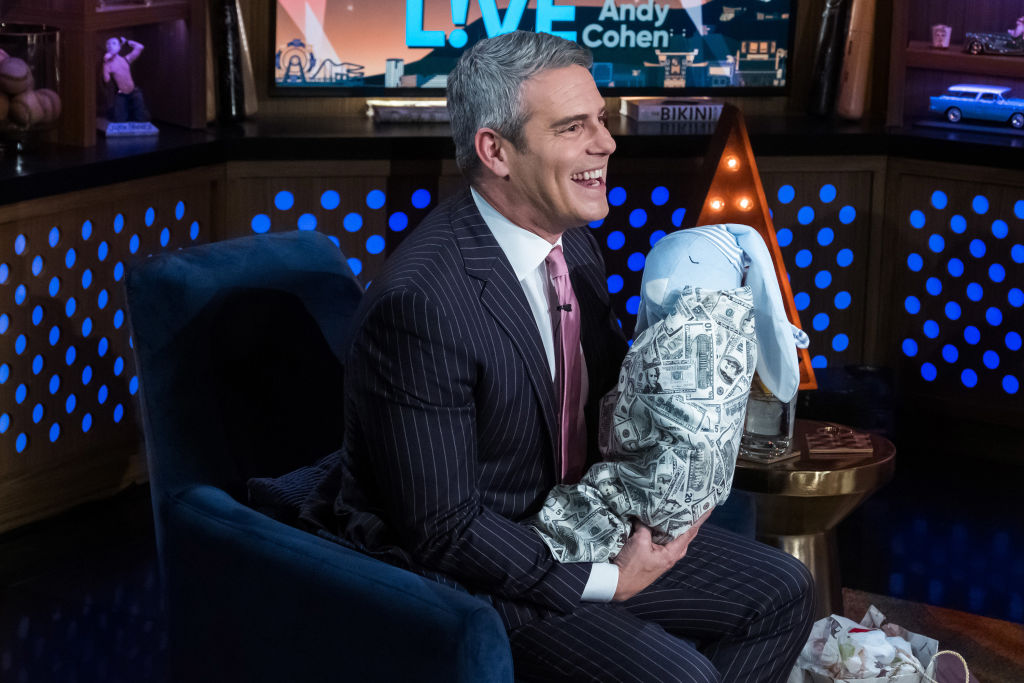 He recently shared his approach to interior design when it comes to not only his son but also his dog Wacha. Cohen appreciates functionality, while at the same time, still having an affinity for aesthetics. He currently lives in a sprawling space in the West Village, where he transformed three apartments into one abode.
Cohen revealed how he is making his former bachelor pad work for both baby and pup. He also shared how he introduced Wacha to Ben too.
He's waiting for Ben to tell him what he likes
Most new parents have an idea of what the perfect nursery looks like and have the baby's room ready with all the trimmings before the bundle of joy arrives. Cohen eagerly anticipated the birth of his son via surrogate, but shared with Forbes he wasn't into completely transforming Ben's room just yet.
Instead, he converted his guest room into Ben's room and simply added the necessary baby furniture. While the baby furniture design compliments Cohen's home, he kept most of the room design intact. "I wound up keeping the same wallpaper I already had in my guest room. It's this beautiful photographic wallpaper of a sunset over an ocean. I didn't go crazy," he said. This probably means the infamous "blue bunny" is not sitting on one of Ben's shelves.
He would also prefer to give Ben a chance to design his own room. "I don't know what he likes yet," Cohen remarked. "He'll grow up and tell me what he likes. So, [right now] I have some really nice furniture in there. [The space is] super practical and full of baby gifts. There are lots of stuffed animals." Cohen adds that he'll soon be babyproofing the home as Ben is about to become mobile.
Wacha's needs are considered too
Cohen was a dog dad before Ben came into his life. So the home was originally set up to accommodate Wacha.  "I choose fabrics for my living space, all the couches, etc, that were durable and my dog could lay on," he told Forbes. "I let Wacha sit on all the couches, he sleeps with me." He added, "I wanted it to be livable and comfortable not only for me, but also for the dog. In terms of the baby, more is going to change."
He prepared Wacha for Ben's arrival too. "Ben was born in LA and Wacha was staying in Brooklyn at his dog walker's apartment," he shared. "I got Ben situated here and after a week of us being at home [and settling into a routine], I brought Wacha back into the house. I didn't make a big deal out of the fact that there's a baby here." He adds he allowed the pup to figure it out and didn't get tense over the situation. "They both found their way," he shared.
Cohen was given more than enough unsolicited parenting advice. Fans often send him direct messages with advice about how to install the car seat properly on how to foster a healthy relationship between Wacha and Ben. But Cohen says he's just listening to his gut, which is working well. "I didn't listen to any advice just kind of figured it out on my own," he said.