How Did Anna Nicole Smith's Daughter Honor Her Mother at the Kentucky Derby?
Attending the Kentucky Derby has become a father-daughter tradition for Larry Birkhead and his daughter Dannielynn Hope.
The photographer and his daughter, whose mother is the late Anna Nicole Smith, have attended the event for the past 10 years, People tracks. Every year the pair have made an effort to bring their playful, unique style to each event.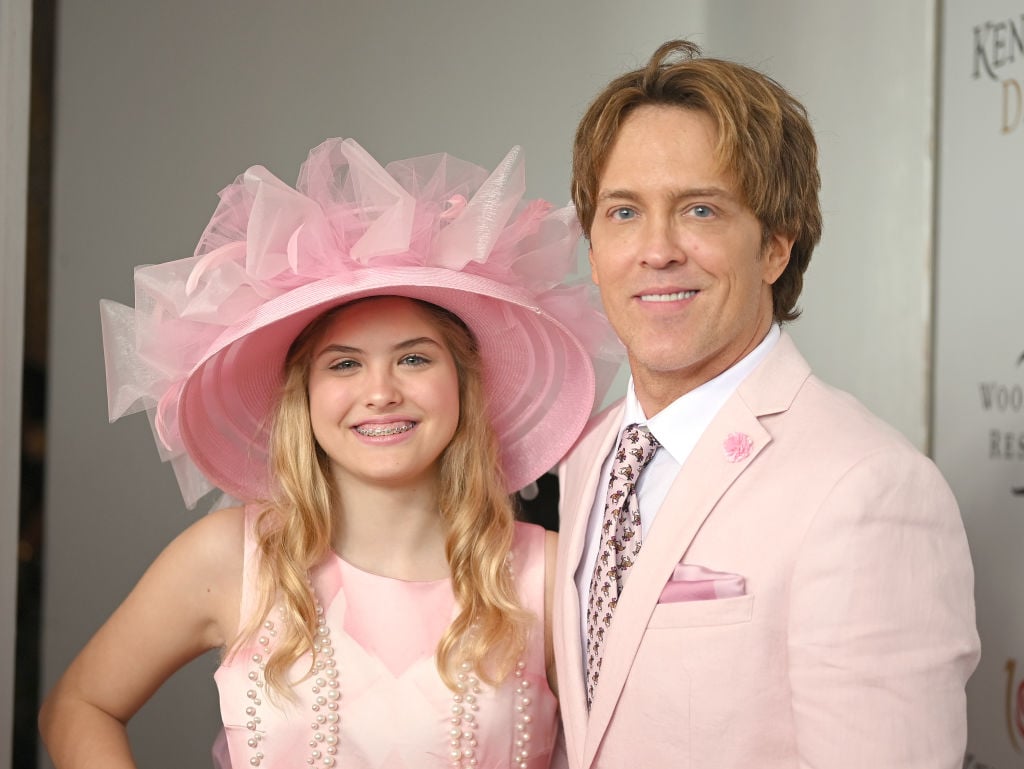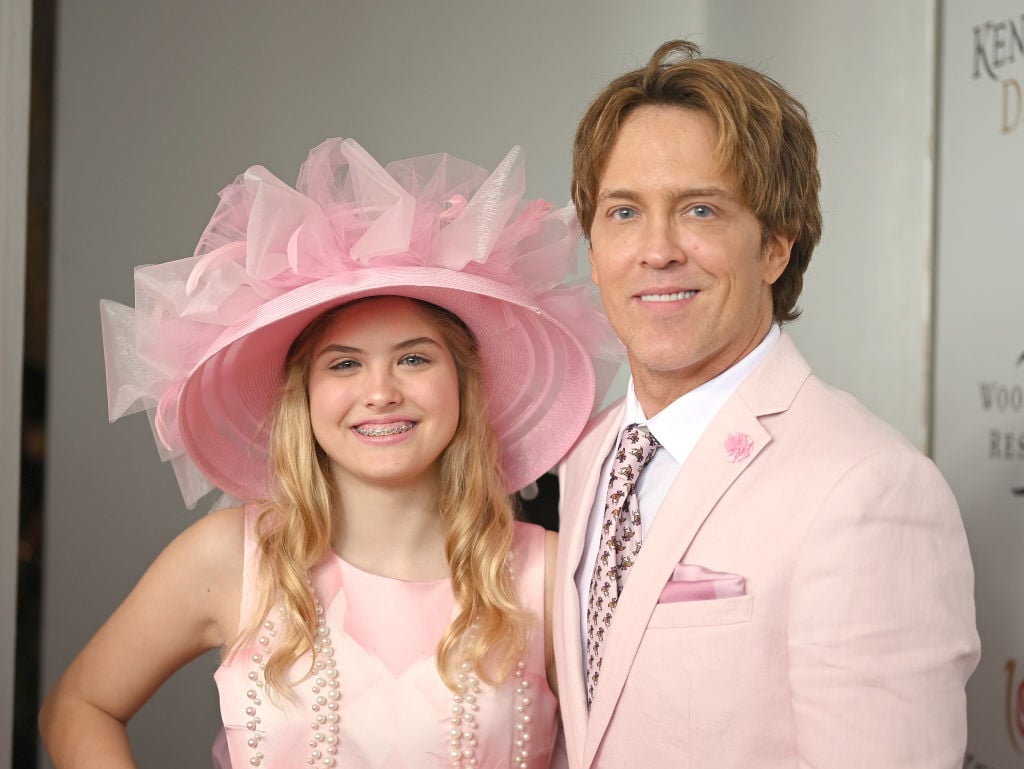 Dannielynn is now 12 years old and is looking more and more like her mother. This year Birkhead and Dannielynn did something special for the Derby that honored Smith. What did they do and why is the Kentucky Derby an annual event for the pair?
When Larry met Anna
Smith met Birkhead when she was trying to reclaim her career, ABC News reports. She was coming off the fight for her late husband J. Howard Marshall's estate and was working to re-introduce herself to the public.
While filming a reality show she met Birkhead who was working as a photographer at the Barnstable-Brown Gala, the night before the Kentucky Derby. "She had totally transformed herself," he said. "She dropped a ton of weight. But it wasn't just the weight. It was her whole attitude. It was as if she was back at her Guess days. She was back on top of her game again."
He recalls she pursued him during the event. "She's waving at me and me and blowing kisses and I mean, she knew how to work the camera," he said. After the event, Birkhead was hired for a project Smith was working on and the two became romantically involved.
It's complicated
Birkhead told ABC News that Smith wanted to hide their relationship. "No one ever knew one time that I was her boyfriend," he said. "The whole time we dated, if you look at all the video, I'm in the back carrying my camera bag … she didn't want me in the spotlight."
But when Smith became pregnant, she never named Birkhead as the father, but rather (eventually) Howard K. Stern. Stern was Smith's attorney and the couple married. But when Smith died from an accidental drug overdose only five months after Dannielynn was born, Birkhead found himself embroiled in a nasty custody battle.
DNA evidence paved the way for Birkhead to gain custody of his daughter. And even though Stern fell in love with Smith's infant daughter, he handed her over to Birkhead and the two even formed a bond. "The minute after the paternity test was over … he's helping me change Dannielynn's diaper, [showing me], 'This is how you feed her,' … it's been nonstop since then," Birkhead told ABC News.
The nod to Anna Nicole during the Kentucky Derby
As a time-honored tradition for Birkhead and his daughter, the family attended the Derby with their famous style on display.
"Larry met Anna at the party. Larry was a photographer and guest and had been covering the party and met her there. He is from Louisville and they started dating. After Anna passed away, every year they come back to the party," Chris Barnstable-Brown told People. "Larry has brought Dannielynn for years. She's a beautiful young girl now and becoming a young woman."
Dannielynn wore a gorgeous lively yellow dress with vibrant pink roses to the race. But for the gala she pulled a famous accessory from her mother's closet. "Dannielynn is pretty in pink in her dress by Junona for The Kentucky Derby," Birkhead wrote on Instagram. "Topping it all off in a very special hat her Mom wore to The Kentucky Derby in 2004."