How Did Ariana Madix from 'Vanderpump Rules' Respond to John Sessa's Shady Tweet?
During the season finale of Vanderpump Rules, Ariana Madix did something that most of the cast would consider to be pretty brave.
Madix had enough of hearing her boss Lisa Vanderpump referring to her boyfriend Tom Sandoval and his partner Tom Schwartz in a derogatory manner. So she voiced her concerns to Vanderpump during Jax Taylor and Brittany Cartwright's engagement party.
The exchange between Madix and Vanderpump was civil. Vanderpump explained to Madix that she was only joking about how "the Toms" were inept. Plus she felt that Madix needed to lighten up. While that appeared to be the end of the story, Madix expressed frustration during the Vanderpump Rules After Show. So why was Vanderpump's partner Dr. John Sessa throwing Madix shade for what she said?
Madix felt as though the attempt was fruitless
Madix recounted the encounter during the Vanderpump Rules After Show. "Literally as the words were coming out of my mouth, I realized that it was a completely pointless endeavor," she recounted according to Bravo's The Daily Dish. "She'll never take what I'm saying seriously; I'll always be her minion."
She added, "What is the point? All I'm going to do is make her mad. She'll get vindictive; she'll try to get back at me for having this opinion and these concerns, so, you know what, screw it. I'll just go back to my f–king corner and stay out of it and live my life."
Sandoval agreed that while he respects Vanderpump and husband Ken Todd, they can be pretty aggressive. "Even now I'm scared," Stassi Schroeder pipes in. She adds the entire conversation makes her feel nervous and she wondered if she might be punished for something she might say.
This cast member really gets it
Sandoval says he disagrees with this leadership style. "You get loyalty by giving happiness and positive reinforcement," he explains. "Not through intimidation. Not through arrogance or whatever." Meanwhile, Taylor and Schwartz look on appearing very uncomfortable, although still nodding in agreement.
New ally Kristen Doute backed up Madix during the interview. "Nobody wants to be treated the way Lisa treats me," she says. "So that is why everyone just…[she trails off]."
Madix says if Vanderpump says the sky is purple, everyone would completely agree. "She can do no wrong in anyone's eyes and so it's really hard to have a difference of opinion with her," she adds.
But Sessa thinks her comments were disrespectful
Some of the comments coming from the Vanderpump Rules cast sound a bit like what the other Real Housewives of Beverly Hills have asserted. However, this situation is highly delicate because this cast works for Vanderpump.
Sessa is Vanderpump's partner in their dog rescue foundation, Vanderpump Dogs. He and the rescue played a huge role in this season's RHOBH controversy too. So Sessa may be feeling extra protective of his partner. He tweeted a link to the Bravo story. Plus he shared his thoughts. "How disrespectful and disloyal @ariana2525 to @LisaVanderpump – someone who has given you a job for eight years and countless opportunities. Enjoy your new $2M home."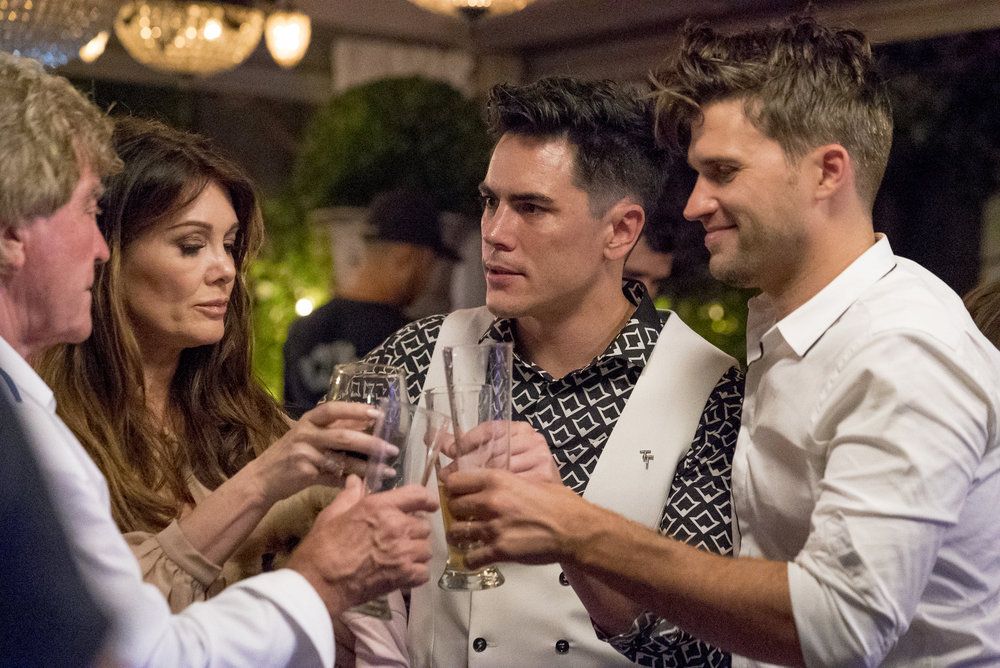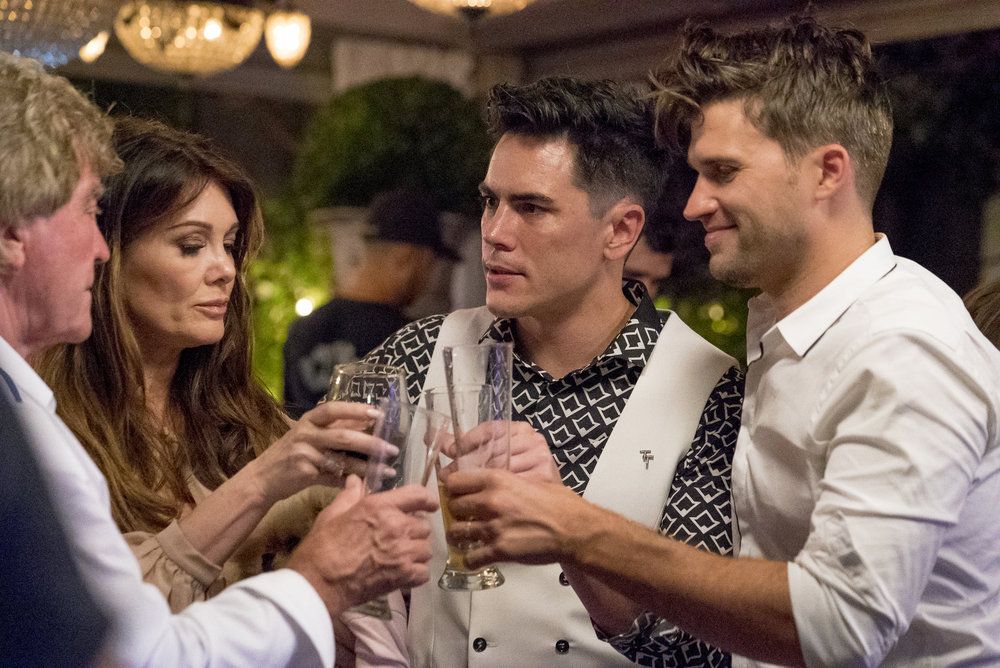 Madix expressed her disappointment with how Sessa handled it. "Ok, John. We've been friends for years and have had plenty of deep conversations about this stuff. You tweeting this little prepared paragraph instead of just texting me is very telling."
In this case, fans seem to be siding with Madix. "Ariana has the right to tell Lisa how she feels," one person wrote. "She was not rude nor disrespectful." Another person added, "This clown is thirsty AF trying to create a problem where there is none. You did nothing wrong."
Check out The Cheat Sheet on Facebook!