How Did Bethenny Frankel from 'RHONY' React to Luann de Lesseps' Spicy Comments?
Luann de Lesseps' "countess" side really came out in full force during a girls' trip to the Berkshires. The OG RHONY cast member recently fought her way back from rock bottom and crawled her way out with help from friends like Bethenny Frankel.
The season began with de Lesseps leaning on Frankel in social situations. During one episode, Frankel and friend Barbara Kavovit recounted with de Lesseps about a time when de Lesseps went on a drunken spending spree. The women intervened and likely saved de Lesseps from financial ruin.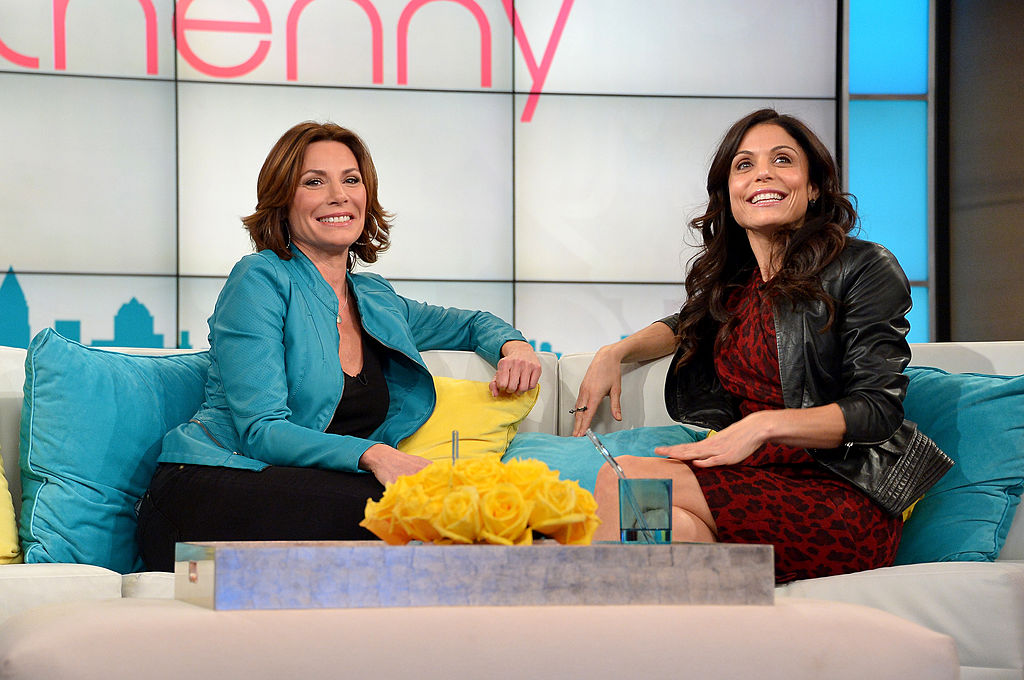 Unfortunately, while visiting Dorinda Medley at her gorgeous estate in the Berkshires, de Lesseps expressed some annoyances she had with Medley giving Frankel the "good bedroom" in her home. She made some personal digs too at Frankel, which couldn't be easy for anyone to watch.
What did Frankel think of last night's episode?
For the most part, de Lesseps just seemed agitated that Frankel was given Medley's daughter's bedroom, especially since Frankel was arriving later. She jabbed at Medley for bowing down to Frankel and admonished her for even thinking about putting her in the bedroom with $12,000 taxidermy sharks on the wall.
Medley relayed what de Lesseps said to Frankel on the show. But during Frankel's appearance on Watch What Happens Live, she addressed her relationship and how she feels about de Lesseps.
"Look, she's [de Lesseps] has been through a lot and I was there for some of it," Frankel said. "And she's really happy. This is her moment and she's there. And for us, it can be a lot, but you'll see a whole journey during the season. I care about her a lot."
But what about the upcoming footage?
Unfortunately it gets worse. Host Andy Cohen shares a clip from next week's episode where de Lesseps is mocking Frankel about the whole room thing. "I cannot believe she is rolling her eyes," Ramona Singer says in a confessional interview. "After everything Betheney did to help her during the summer?"
When Sonja Morgan reminds de Lesseps of everything Frankel has done for her, de Lesseps says she appreciates everything Frankel has done for her but the "least she can do is give me that goddamn room," she jokes. She then continues to mock Frankel.
The WWHL audience groans after viewing the clip. Frankel says that she doesn't regret helping de Lesseps during her time of need. "It was a crisis," Frankel says. But, "She's not supposed to lay down the red carpet [for me] for the rest of my life at all. She does really like her title and she is entitled. The bottom line… it's fine."
Fan reactions aren't "just fine." Many were upset with how de Lesseps reacted and wondered if she learned anything from her experience. "Maybe another night in jail may give you some perspective…..Your attitude is appalling, just be grateful," one Twitter user wrote on de Lesseps' thread. "Millions of people sleep rough each and every night and your greatest concern is you couldn't sleep in a room with sharks on the wall….WOW…Take a good look at yourself!"
Check out The Cheat Sheet on Facebook!