How Did Brad Pitt's Divorce With Angelina Jolie Help Him Get into Character?
Brad Pitt's career and personal life have always been intertwined, as the ups and downs of the latter have impacted the way that fans view his work and performances. His status as a heartthrob was tightly connected to his relationship and marriage to America's sweetheart: Jennifer Aniston. When he left Aniston for Angelina Jolie while filming Mr. and Mrs. Smith, he was much maligned as a bad boy and a heartbreaker.
Pitt and Jolie's long relationship and growing family caused many fans who had been angered by the scandal to come back around. But then rumors began swirling about Pitt's potential infidelity and a now-infamous fight on a plane that was apparently the last straw in a delicate marriage. Pitt and Jolie divorced after two years of marriage and more than a decade as a couple. A heated custody dispute over who would care for their six children soon followed.
There's no doubt that these personal strains have taken a toll on the actor. But could the work he's been doing to put his family life back together after divorce also be positively impacting his on-screen performances? One director seems to think so.
Brad Pitt and Angelina Jolie seem to have come to an agreement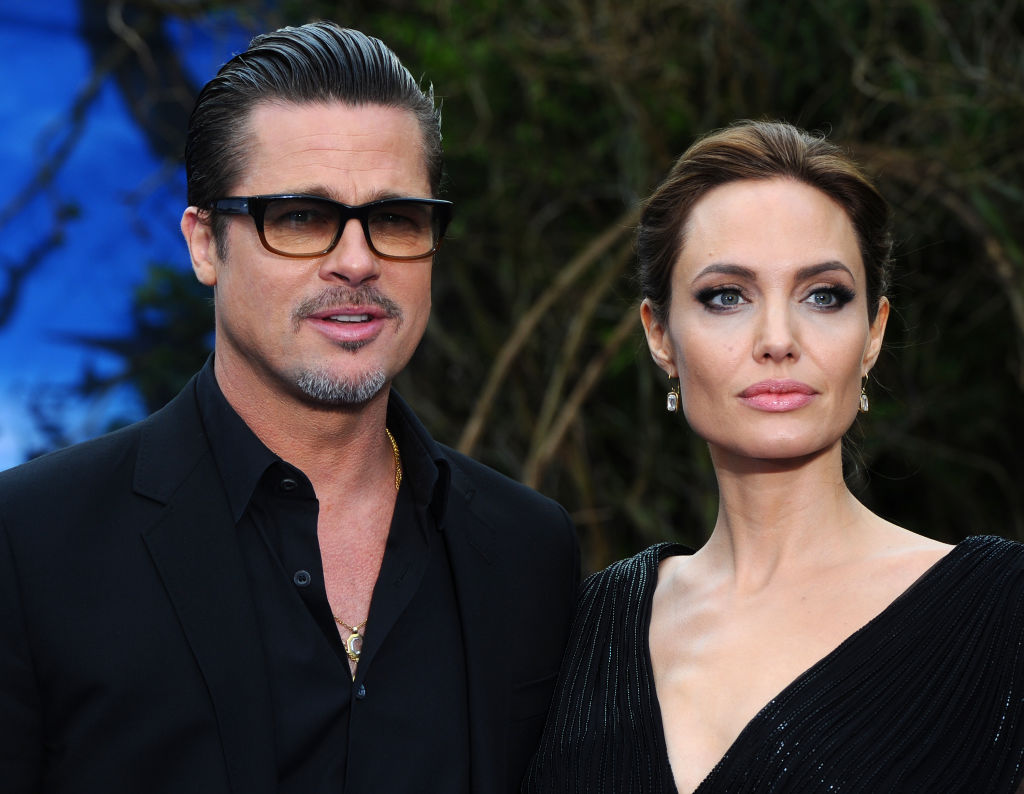 When Jolie first left Pitt, she took all of their children with her and filed for sole custody. Pitt countered by suing for equally split custody, and the dispute began. Over time, though, it seems that the pair have come to a more amicable understanding. This past summer, Pitt had all six of his children with him in his Los Angeles mansion while Jolie was filming in New Mexico.
Reports suggest that Pitt has taken a hands-on role in raising his children, and their time together was crucial for rebuilding some bonds. This is particularly important because things are strained with his oldest son, Maddox, who is 18 and just recently got dropped off in South Korea for college without Pitt present.
Brad Pitt is working on himself in new ways
Pitt has opened up about his sobriety and the work he's doing to rebuild his life. While his acting career is thriving, he admits that he struggles with getting in touch with parts of himself. He explains that he is copying his father in many ways, trying to be a tough man who does not grapple fully with his emotions. However, this approach isn't working.
"It's almost a denial of this other part of you that is weak and goes through self-doubts, even though those are human things we all experience," Pitt explains. Certainly, it's my belief that you can't really know yourself until you identify and accept those things."
Brad Pitt's latest film gave him space to work through challenges
In the midst of all his personal trauma, Pitt agreed to do a sci-fi film called Ad Astra with director James Gray. The two men have been friends for decades and have tried to work together on projects in the past, and Gray was thrilled to have Pitt on board for this film. Gray believes Pitt used Ad Astra to work through some of his personal struggles.
"He definitely used the stimuli from his life," Gray said. "Now, I didn't get personal with him about it at all—I don't think it's my business, or even my job—but he investigated the essence of the character through himself."
Pitt was a little more reserved when asked about how his personal life impacted his filming, but he ultimately agreed with Gray. The film asks big questions about the meaning of life and figuring out who you really are. Pitt explains: "The fact is, we all carry pain, grief and loss. We spend most of our time hiding it, but it's there, it's in you. So you open up those boxes."
The film gave him a chance to open the boxes his personal life had given him and begin to work toward a better future.