How Did Brad Pitt's Relationship With His Son Maddox Get so Broken?
Brad Pitt might be undergoing a major career resurgence — thanks mainly to his role in Quentin Tarantino's new film, Once Upon a Time in Hollywood — but he's still struggling with several things in his personal life. Although Pitt's divorce from Angelina Jolie is now final, reportedly his relationship with his oldest son, Maddox, is still suffering.
Recently, Maddox Jolie-Pitt made a statement to reporters that has people wondering what exactly the status of their relationship is, and what the future could hold for the estranged pair.
Brad Pitt adopted Maddox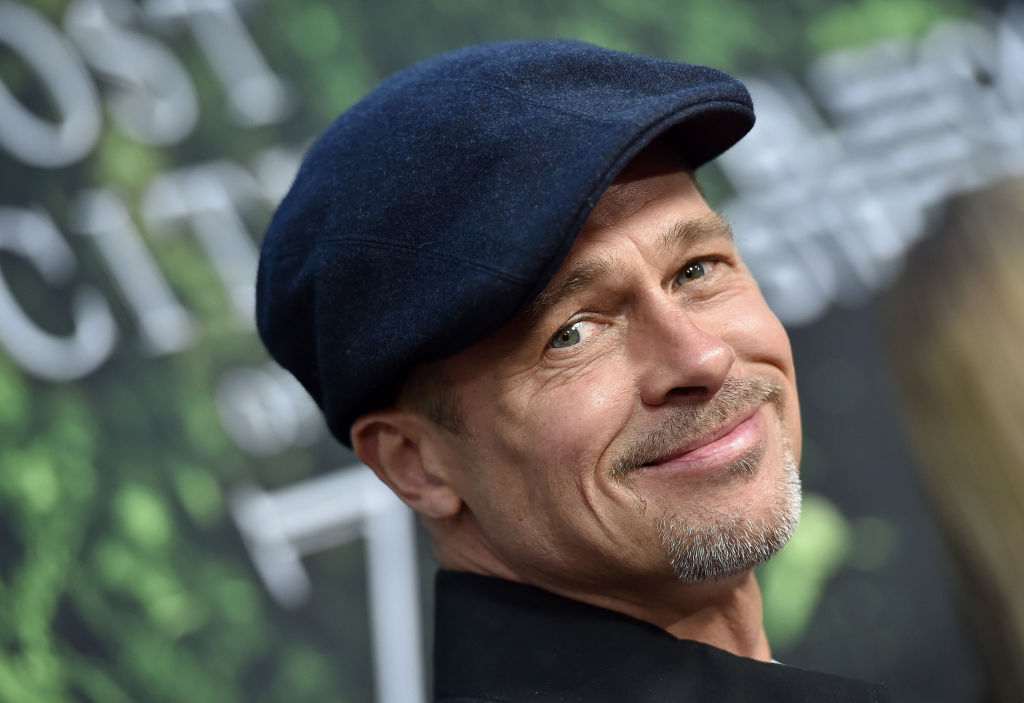 In the early 2000s, Jolie was still married to Billy Bob Thornton, but her thoughts were turning towards becoming a mother. In March 2002, Thornton and Jolie announced that they were adopting a 7-year old orphan from Cambodia, where Jolie had recently done some charity work. While Jolie seemed over the moon with her new baby son, her relationship with Thornton was breaking down. In July 2002, they split, with Jolie getting custody of Baby Maddox.
After her divorce from Thornton, Jolie continued to raise Maddox on her own. That is, until she met Brad Pitt on the set of Mr. & Mrs. Smith and the two started dating.
In a 2007 interview, Jolie admitted that it was Pitt's burgeoning relationship with Maddox that "sped up" things between her and Pitt. She stated that one day, Maddox just "out of the blue" called Pitt "Dad" and that was the moment that they all decided they would be a family.
Pitt and Jolie went on to have five more children, two adopted and three birthed by Jolie. Still, the family's happy times weren't to last.
Brad Pitt and Maddox's airplane meltdown
In September 2016, it was reported that Pitt was under investigation for child abuse following a confrontation between Pitt and Maddox on the family's private plane. According to media outlets, Pitt and Jolie were arguing when Maddox stepped in to intervene, ostensibly to defend his mother.
Supposedly, Pitt and Maddox connected in some fashion, although it is believed Pitt did not actually hit his son. Some sources maintain that it was Pitt's drinking that caused the fight to escalate. But, in any case, the airplane fight became worldwide news and would kickstart a chain of events that would eventually lead to Pitt and Jolie's bitter divorce.
Although Jolie initially filed for divorce in late 2016, filing for sole custody, Pitt followed up by requesting joint custody of their six kids. They would battle it out for several years before the divorce was ultimately finalized in 2019. The long divorce and Pitt's battle with alcohol abuse had taken a toll on his relationship with his kids, especially Maddox.
Are Brad Pitt and Maddox communicating?
Maddox is now eighteen and attending college in South Korea. In early September, reporters located Maddox walking across campus and started questioning him about the state of his relationship with his father.
In response to whether or not Pitt has plans to visit Maddox at university, the young man said: "I don't know about that."
Reporters pressed on, asking if his relationship with Pitt was over. Maddox shrugged, stating that "whatever happens, happens." Maddox didn't seem too disturbed by the questions, but eagle-eyed fans discerned that the wounds might have still been fresh: After all, Pitt did not join Jolie when she went to drop off Maddox at his new school, at the start of the semester.
While no one really knows the extent of Pitt and Maddox's relationship, it seems as though for now, they are keeping their distance from each other.