How Did Britney Spears' Former Manager Sam Lutfi Respond To Her Claim That 'All Is Well?'
Singer Britney Spears finally surfaced on Instagram to assure fans that she was fine and is receiving the treatment she needs.
Rumors swirled that Spears was being held against her will by her father Jamie. He's had conservatorship over the singer after her 2007 highly public breakdown. Since then, Spears worked hard to rebuild her life and career. She recently had a Las Vegas residency show  "Domination." which she stepped away from when her father became ill.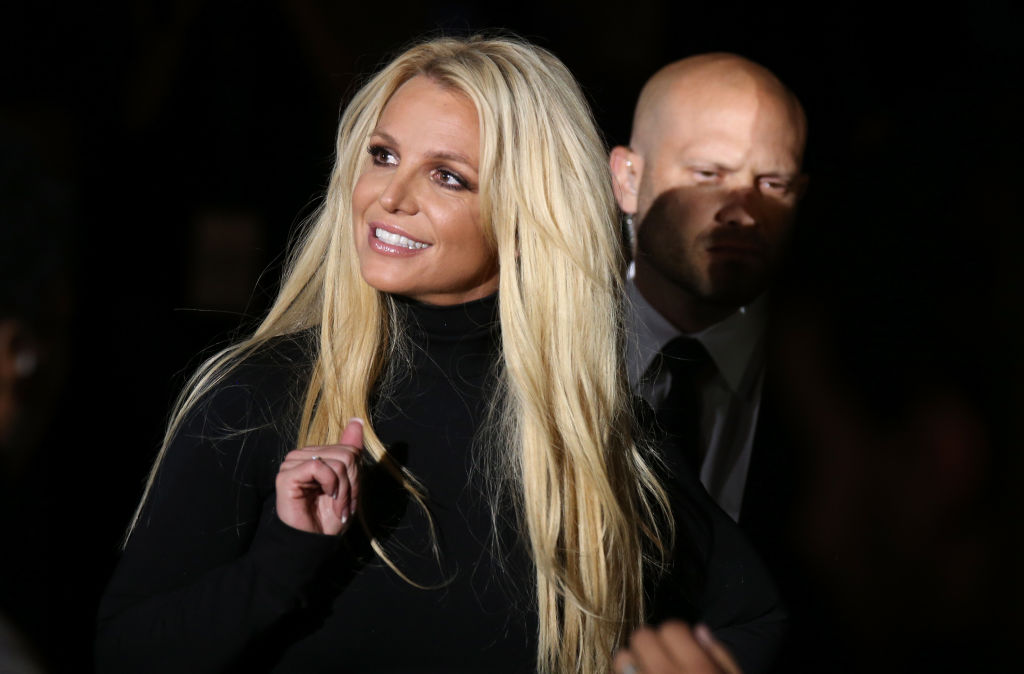 But the last few weeks have been filled with growing calls to #freebritney by fans, rooted from podcast Britneys' Gram. After cries increased and Spears was photographed on Easter Sunday, she finally responded to rumors around her absence. She calls out former manager Sam Lutfi for his part in fueling rumors. So how did Lutfi respond?
Is Spears being held against her will?
Spears retreated from the public eye and entered a treatment facility. Her reason was to help manage the stress she endured due to her father's illness. "I am dedicating my focus and energy to care for my family," according to her statement. "We have a very special relationship and I want to be with my family at this time just like they have always been there for me."
But Britney's Gram hosts Tess Barker and Barbara Gray presented an anonymous source who insisted Spears was being held against her will. The source said Spears wasn't taking her medication as prescribed and also refused to take new medication too.
According to the source, Spears' father then hospitalized the singer and told her to blame treatment on his illness. "Britney has been in the mental facility since mid-January," the source told podcast hosts. "There is no timeline, there is no end date particularly in sight for this stay at this mental facility to end. She did not want to go…From what I understand, this is not a decision she made, at all."
#freebritney goes viral
That's when fans took the matter into their own hands and the hashtag, "Free Britney" went viral. Even celebrities like Eve, Sharon Osbourne, and Luann de Lesseps from The Real Housewives of New York City jumped on board.
Supporting the efforts was Spears' mother, Lynne who liked comments that backed her daughter being restrained. The last post Spears made to her Instagram was a meme. "Fall in love with taking care of yourself. Mind, body and spirit." Spears wrote, "We all need to take time for a little 'me time.' :)" But that was two weeks ago.
Spears insists she is fine but…
Spears broke her silence by posting a video and cryptic explanation for her absence. She looks tired and shaken in the video. However, she insists that "all is well" and that her family was going through a lot of stress and anxiety. She assured fans she would return soon.
She added, "Don't believe everything you read and hear. These fake emails everywhere were crafted by Sam Lutfi years ago… I did not write them. He was pretending to be me and communicating with my team with a fake email address."
Before Spears posted her message, she was photographed leaving Montage Beverly Hills on Easter Sunday. Spears clearly looks disheveled and even lost as she is helped into a waiting vehicle.
'Smoke and mirrors'
Lutfi has been actively tweeting as the #freebritney cries have grown louder. He retweeted claims that she is being held against her will. Plus launched a call to end Spears' conservatorship.
After the images surfaced of Spears at the Montage, Lutfi wrote, "Your actions have instilled fear into her barbaric handlers minds but this staged performance is unacceptable. She appears terrified and aberrant. Continue to raise hell! Stop at nothing! Hold them accountable! Enough is enough."
Now Lutfi insists the video is nothing more than "smoke and mirrors." He added he never wrote nor had access to Spears' emails. Lutfi wrote that the assertion is only a lame attempt to deflect from Spears' release.
Check out The Cheat Sheet on Facebook!