How Did Dakota Johnson React When Charlie Hunnam Dropped Out Of 'Fifty Shades'?
Dakota Johnson spent months auditioning with some of Hollywood's hottest stars when she was cast for the part of Anastasia Steele in Fifty Shades of Grey. Producers and author E.L. James ultimately settled on Sons of Anarchy star Charlie Hunnam to play Johnson's on-screen partner, Christian Grey. Fans were thrilled at the idea of watching Hunnam in the erotic role, but those hopes were shattered when the actor backed out at the last minute.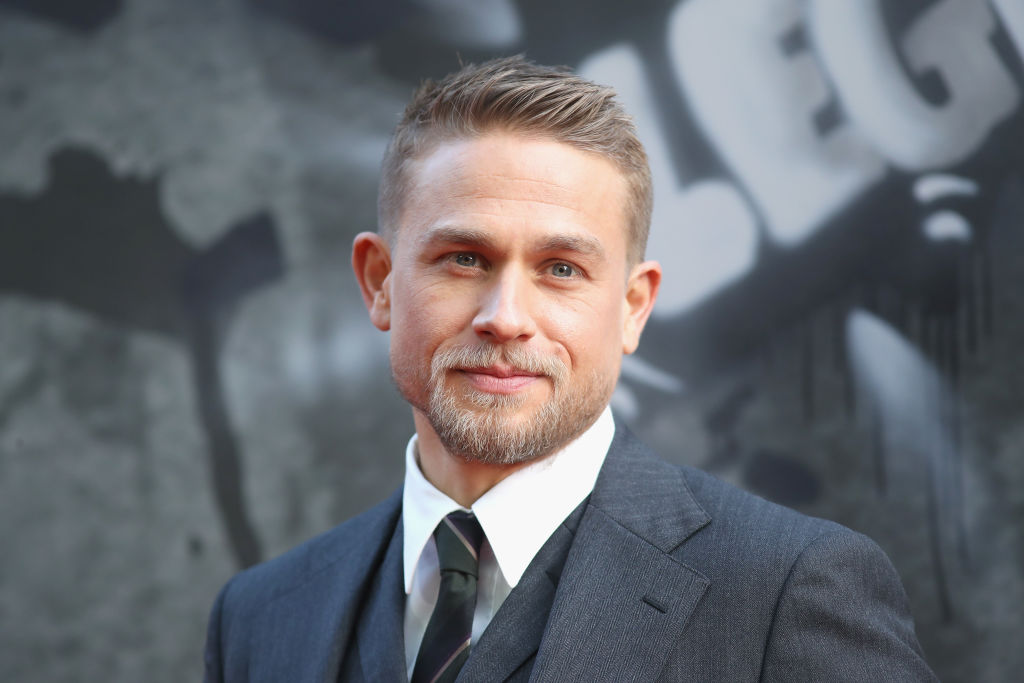 Hunnam has opened up about his decision to drop out of the role on multiple occasions. Hunnam failed to follow through with the commitment mostly because of scheduling issues, but how did Johnson respond when she learned that Hunnam turned down the lucrative role?
Johnson opens up about Charlie Hunnam's departure
Hunnam was cast for the lead in Fifty Shades of Grey in the fall of 2013. A few weeks after producers made the announcement, Hunnam revealed that he had backed out. In an interview with David Letterman in 2015, Johnson was asked about how she reacted to Hunnam's decision to leave Fifty Shades of Grey.
According to Cosmopolitan, the actress admitted that she was confused when she heard the news, especially considering all of the "handsome men" that auditioned for the part.
"I think it was his schedule conflicted. He was… busy," Johnson added.
Producers replaced Charlie Hunnam with Jamie Dornan, so everything worked out in the end. Although it was slammed by critics, Fifty Shades of Grey was considered a monetary success, and Hunnam likely missed out on millions by backing out.
In fact, Johnson noted that Hunnam probably did not expect the movie to make so much in the box office, alluding to the idea that he may not have backed out if he did.
Why did Hunnam drop out of 'Fifty Shades'?
Hunnam has talked about his decision to turn down the part of Christian Grey in multiple interviews. At the time of the first film, Hunnam was in the middle of finishing the last season of Sons of Anarchy. He was also getting ready to work with Guillermo Del Toro in the movie, Crimson Peak.
Between these two projects, Charlie Hunnam just did not have the room in his schedule to devote his full attention to Fifty Shades. The actor later admitted that he should not have accepted the part in the first place but thought he could pull it off.
Hunnam also explained how he did not feel like backing out of Del Toro's film because he had committed to it first. Del Toro is also Hunnam's close friend and he felt bad about backing out and going against his word.
Although Hunnam made peace with his decision, it was still one of the hardest things he has had to do as an actor. Fortunately, the Triple Frontier star is close friends with Fifty Shades director Sam Taylor-Johnson and was able to personally call her to break the news.
Does Charlie Hunnam regret his decision?
There is no doubt that Hunnam would have made a killing in the Fifty Shades franchise. The first movie in the franchise made over $560 million at the box office. The other two films, Fifty Shades Darker and Fifty Shades Freed, were also lucrative in worldwide sales.
The Sons of Anarchy star has admitted that producers offered him an insane amount of money to play the part of Christian Grey and that he would be a lot richer man had he stuck with it. We do not know how much Hunnam was offered, but it would probably have been his most lucrative role to date.
Despite losing out on millions of dollars, Hunnam has no regrets about his decision to drop out of the role. In fact, the actor has admitted that there was really nothing he could do about the timing of the project and that his version of the character was completely different than what producers wanted.
While Charlie Hunnam has no regrets about how things played out, he still has not watched the first movie in the franchise. In fact, Hunnam has not watched any of the movies in the hit erotic franchise and has no plans to start now.