How Did Elton John Meet Princess Diana and Other Royalty?
With the Elton John biopic Rocketman potentially an Oscar contender next year, it's worth taking a bit of time to look back at John's other life moments not covered in the film. One of those was his strong association with the Windsors, especially Princess Diana.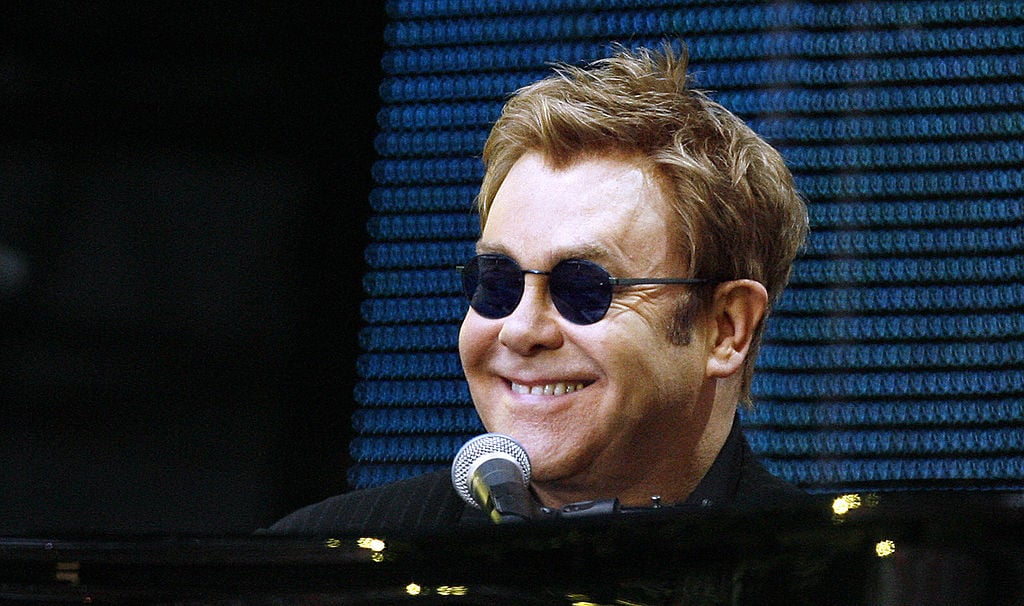 Many will say singing a new version of Candle in the Wind at Diana's funeral in 1997 will be inexorably linked to John. However, the story of how he met her and their relationship isn't really remembered enough in vivid detail.
Let's take a moment to look back to how Elton and Diana met, not long after the latter married Prince Charles.
The beginnings of Diana and John's close royal friendship
You have to go back to 1981 to see how Elton John and Diana first met. John's story with the royals goes back a number of years earlier, though. Did you know the royal family were already fans of John's music in the 1970s?
He attended events with both the queen and Princess Margaret. There was even one surreal story John recounts about dancing with the queen to Rock Around the Clock. This particular event happened to be the first night he met Diana.
Prince Andrew was just turning 21, and the royals hired John to perform a set there. When John arrived early, he only encountered the band and Diana. They bonded immediately by dancing to the Charleston all by themselves on the dance floor.
Stories like this would have been great to dramatize in Rocketman, but you can't have everything.
The royal friendships continued beyond Diana
We all know how much the world mourned when Diana died, including Elton John. One key moment in their relationship many forget is that they had a brief falling out due to a book John had published with Gianni Versace. Pictures of the royals were in the book next to pics of nude models, something Diana became concerned over.
Some might think they shouldn't have severed any friendship over a book not intended as a royal hit piece. Diana was still apparently concerned the book would ruffle the queen's fascinator feathers.
Later, Diana and Elton reconciled at the funeral of Versace. No doubt you remember the famous photo of Diana embracing John while they sat together at the Versace funeral service. Little did the world know Diana would die in a car accident just weeks later.
After John performed at Diana's funeral for billions watching around the world, his friendship with the royals extended into performing at numerous other royal events.
Becoming close friends with Harry
A friendship with Diana back then usually meant friending Harry and William as well. Elton John ultimately developed a closer friendship with Harry. They've worked together on AIDS causes, then John performed at the Harry-Meghan wedding last year.
Their charity work together is part of the anchor of keeping Diana's memory alive, which also included performing at a concert noting the 20th anniversary of her passing.
Perhaps it's one reason Harry and Meghan wouldn't mind spending more time in America since Elton John lives here most of the time. John has owned a condo in Buckhead within Atlanta, Georgia since the 1990s.
Elton John is still relatively close to the queen
Jump back to 2012, and you likely remember seeing Elton John performing for the queen's diamond jubilee. He was also knighted by her in 1998.
Arguably, Elton John is one of the few people in the world able to interact with the queen on a more personal level without staid protocol. How many people outside the royal circles can say they danced with her to a classic rock song in the early '80s?
They likely wouldn't do that now, even if it would make a perfect photo finish to two fascinating British lives.