How Did Fans Help Katy Perry and Taylor Swift End Their Long-Standing Feud?
Katy Perry and Taylor Swift had one of the most talked about celebrity feuds of this generation.
With their bad blood continuing on over the course of six years, the hitmakers recently put an end to their beef for good, claiming the whole ordeal to be a "misunderstanding".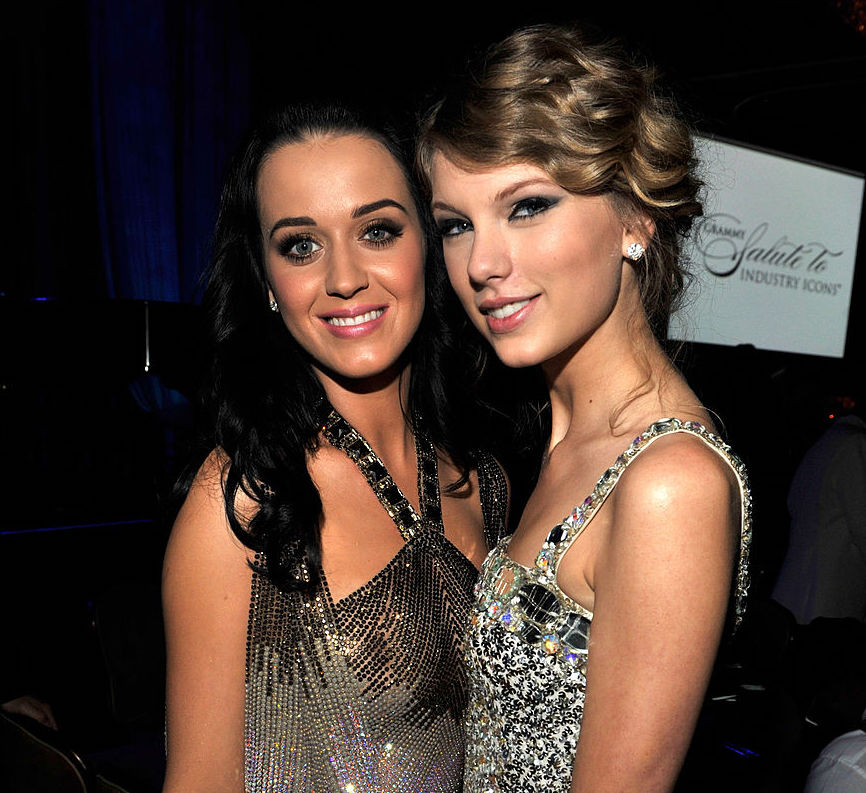 Though many are happy Swift and Perry are now on good terms, the "Small Talk" singer recently revealed that their fans are actually the ones responsible for their reconciliation.
Fans inspired the singers to make amends
There have been a fair share of celebrity feuds over the years, but the one that tops the list as the most memorable is definitely Taylor Swift and Katy Perry's.
The singers' bad blood dates back to 2012 after getting into a disagreement over backup dancers and publicly dissed each other with songs as well as social media posts.
With Perry and Swift both having a large following, their feud ultimately divided their fans, which the singers never wanted to happen.
While appearing on a recent episode of The Ellen Show, the "Never Really Over" singer opened up about her feud with Swift and shared that their fans are the reason they decided to put an end to the drama.
"We made amends," Perry told Ellen DeGeneres. "We have such big groups of people that like to follow us, so they kinda started turning against each other a little bit, too."
She continued, "I'm all about redemption and forgiveness and for setting an example for those younger people that it can be cool to, you know, ask for forgiveness and confront someone you may have an issue with."
During the interview, Perry explained that she sent Swift an olive branch as a peace offering while the singer was on her "Reputation Tour".
The two women soon made it clear that they were no longer on bad terms after Perry shared a photo of a batch of cookies made by Swift with the words "Peace at Last" drawn on top in red icing. 
Swift and Perry realized they have a lot in common
Now that these two hitmakers have put an end to their ongoing feud, they are now establishing a real friendship.
After getting together to bake cookies and talk, Swift and Perry decided that since "10 people in the world have as much in common as we do," they should start getting along.
Once they saw how easily it was for them be friendly with each, the singer's took their peace offering public.
The stars showcased their truce in Swift's "You Need to Calm Down" music video, in which Perry made a cameo dressed as a hamburger.
The "Lover" singer previously revealed that when she thought of the video idea, she knew she had to include Perry in it.
"[The text] was a long synopsis of the entire video and I didn't think of the burger and fries costume until she wore the burger to the Met Gala afterparty and I was like, 'that is amazing,'" Swift explained as she detailed her and Perry's conversation with BBC Radio One. "I was thinking we're going to have this moment in the video and if it's too on the nose, if it's too us wearing normal clothes and hugging, it won't really fit into this video… so I was like, 'can we do a burger and fries as a metaphor for two people who belong together and people who are a perfect pair?' and she thought it was really funny — so we did it!"