How Did Gwendoline Christie Become Famous Before 'Game of Thrones'?
One of the most fascinating and still unappreciated characters on Game of Thrones is Brienne of Tarth. You can give thanks to actress Gwendoline Christie for arguably portraying one of the most in-depth women characters on Game of Thrones next to Glenn Headey's Cersei.
No doubt some of you hadn't even heard of Christie prior to Game of Thrones starting in 2011. For those that did know, you knew she always tried to bring something unconventional to acting. She's also creative in real life if you saw her during recent New York Fashion Week.
Take a minute to learn about her acting roots and how she's always wanted to transform herself into something different from the ordinary.
Gwendoline Christie was too different for her own good in the beginning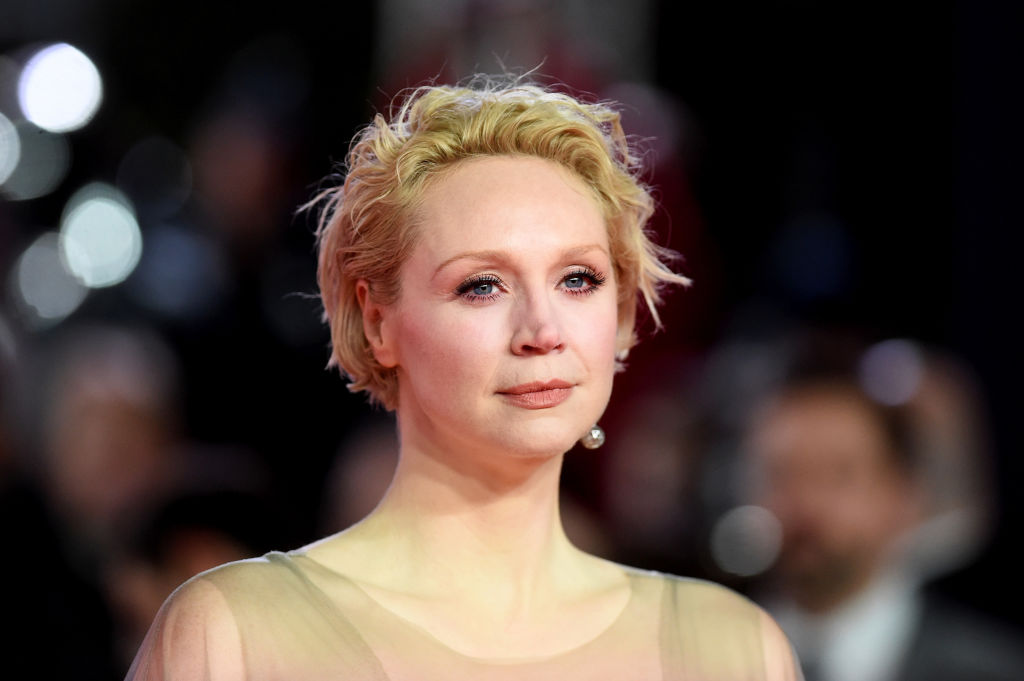 One thing we find encouraging is that Christie still managed to gain work as an actress, despite being physically unusual from societal expectations. At 6'3″ tall, many told her from the get-go she was too tall for standard women parts.
Many of her peers subsequently told her she probably wouldn't find any top roles due to her height. It was Tilda Swinton, however, who became her greatest inspiration. After Christie saw Swinton in Orlando, the former knew she could probably continue to break the mold.
If you look at Brienne in Game of Thrones, you can certainly see a little bit of that Swinton influence in appearance and acting approach.
Christie hardly had any TV or movie experience when chosen for the role of Brienne. By 2011, she'd mostly done only Shakespearean plays on the British stage, even if this was also the case with other Game of Thrones actors.
How Gwendoline Christie became famous
Christie's only film experience was a small role in Terry Gilliam's 2009 The Imaginarium of Doctor Parnassus. As for television, she'd only done a short TV film in 2010, which was perhaps the official audition for the producers of Game of Thrones.
The good news is the Game of Thrones team was clearly trying to find unknowns with unique appearances. They knew the characters would be more believable this way, including potentially making them into stars.
When offered the part, Christie realized she'd have a chance to forward herself and prove women don't have to look like clones to be brilliant actors. She'd at least done some sideline modeling in Britain for a time so she could be more aware of her body as an advantage playing Brienne.
The character has now become a new role model for other women, including young girls.
Can Gwendoline Christie overcome any 'Game of Thrones' typecasting?
Based on several award nominations Christie has received for playing Brienne, she has a good chance of becoming the next Tilda Swinton. Since Game of Thrones began, she's been able to act in two Star Wars films (as Captain Phasma), a Hunger Games movie, plus various sci-fi/fantasy/dramas. Part of this includes more work on TV in Britain.
Her only liability here is the potential of being typecast. All of the Game of Thrones cast face the same dilemma, outside of Christie having the best chance thanks to her supreme acting training.
Nobody can say she doesn't have a good shot at an Emmy nomination for her role as Brienne this year, especially in the final episodes. If only the Emmys would take Christie's acting a little more seriously in Game of Thrones for a change.
We've at least seen Christie become a very in-demand actress with her unusual approach. Seeing her work with Swinton in something eventually would create a double dose of proving how two women shaped a new path for what an actress is supposed to look like.