How Did Jane Curtin Send Fox News Hosts Into a Panic?
For years, Fox News hosts have ranted, complained, and at times whined about the "snowflakes" of the world. Over at the angry great-uncle of TV networks, that word typically refers to sensitive folks who are generally soft and possibly attended college.
Basically, these snowflakes melt under pressure and can't take a joke. They're also excessively "PC," though that definition changes and, like snowflakes, never seems to be the same twice. The thing is, Fox News personalities don't like softness, and they repeating that sentiment in case it helps.
With that in mind, it came as a surprise to a few people when Fox hosts got upset over the new year's resolution of actress Jane Curtin. In a classic deadpan delivery, all the SNL star said while staring into the camera was she wanted to see a change in U.S. politics.
"My New Year's resolution is to make sure the Republican Party dies," Curtin said live on CNN.
SAME!

Jane Curtin on @cnn: "My New Year's resolution is to make sure that the Republican Party dies." ??? #newyears2019 #HappyNewYears #cnnnye #newyearseve2018 pic.twitter.com/HJSxCk1LSX

— Holly Figueroa O'Reilly (@AynRandPaulRyan) January 1, 2019
To most people, it was pretty funny. If you don't have a sense of humor, perhaps it sounded menacing. So was it really a joke? Put that question to Fox & Friends hosts and you'll get the following answer.
Steve Doocy translates as Curtin "killing Republicans."
By the following morning, a not-hungover Steve Doocy described Curtin's resolution as a promise to start "killing Republicans." Doocy, who may not have access to IMDB.com, didn't seem to be aware that Curtin appeared in 108 episodes of Saturday Night Live and 138 episodes of 3rd Rock From the Sun over the years.
Steve Doocy thinks that actress Jane Curtin's New Year's resolution to "make sure that the Republican Party dies" is an earnest promise to murder people. pic.twitter.com/raBDbrdeft

— Bobby Lewis (@revrrlewis) January 2, 2019
Therefore, he wouldn't have known that these are well-known comedy shows, and Curtin's 41 years in show-business typically involved comedic roles. That was a big clue as to the nature (and seriousness) of her resolution.
Doocy didn't see it. "Does the left really think this is OK?" he asked. Doocy then had on Michael Loftus, a relatively unknown comedian, who agreed that "she meant it," Salon reported.
"That wasn't a joke," Loftus said. "That makes you glad that there's a three-day waiting period on guns." He added that Curtin's words were "absolutely terrifying."
Fox's website also investigated the matter.
Fox: 'Political' message from cast member of 'famously left-leaning' show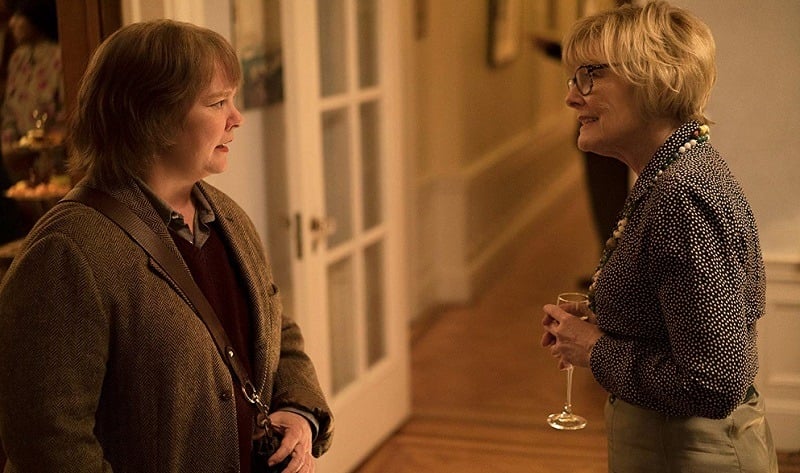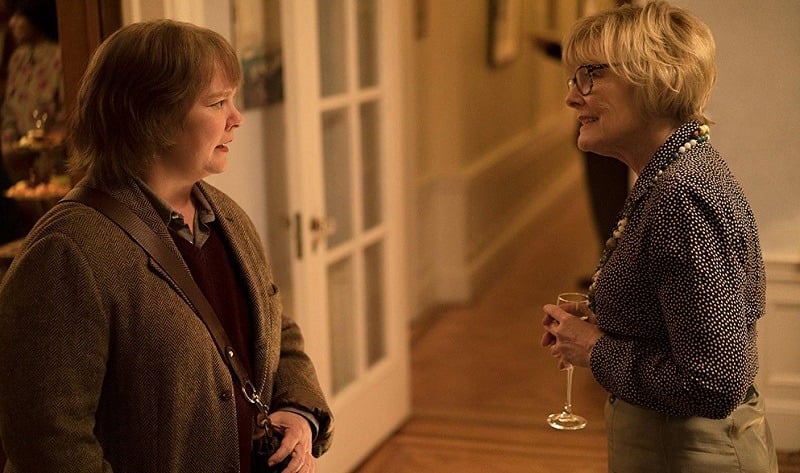 Over at the Fox News website, visitors were greeted by a post about the resolution of "former Conehead Jane Curtin," an original cast member of "the famously left-leaning SNL." However, even that generic and quite brief post had its issues.
Readers can still find the URL spelling Curtin's name incorrectly (like the things you hang in windows).
www.foxnews.com/entertainment/jane-

curtains

-new-years-resolution-is-to-make-sure-that-the-republican-party-dies
Yet that was nothing compared to what Michael Loftus was saying about Curtin on Fox & Friends. "Jane Curtin has lost it. She's completely not funny," he said.
"Here's what I think," Loftus continued, apparently departing from his regular joke-telling. "This is what the left has been thinking for a long, long time: 'It would be so much easier if there was no opposition.'"
The words of Loftus brought to mind a line Curtin delivered in the excellent Can You Ever Forgive Me? In that Golden Globe-nominated film, Curtin's character Marjorie, a literary agent, cautions author Lee Israel (Melissa McCarthy) about being mean.
"You can be an asshole if you're famous," she tells McCarthy. "You can't be unknown and be such a bitch, Lee."
Substitute "Michael Loftus" for "Lee" and it really makes sense.
Check out The Cheat Sheet on Facebook!