How Did Jennifer Lopez Get Ready to Play a Stripper Mastermind in 'Hustlers'?
Jennifer Lopez has been gearing up for her latest acting role, and to say she has taken the training seriously is an understatement. In her newest movie, Hustlers, Lopez will play the role of a stripper who works with others to outsmart big shot Wall Street businessmen. While some may be tempted to roll their eyes at another rich man/poor girl movie, it has a much deeper meaning than that.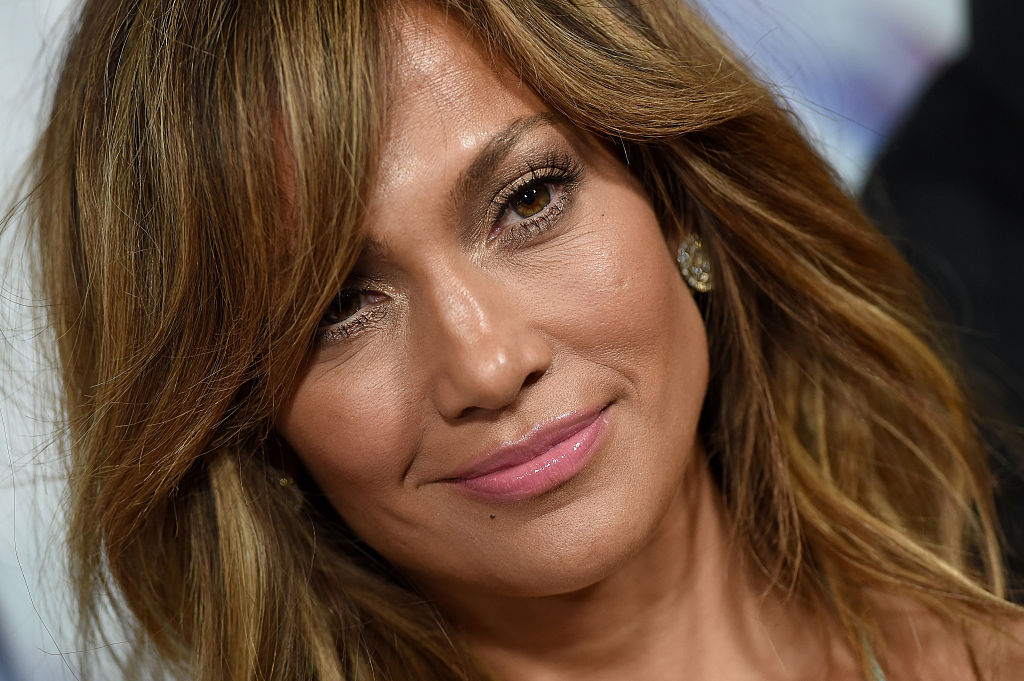 The movie is actually based on a true story that was told in an article called Hustlers at Score, written by Jessica Pressler. The article, published in 2015, told the story of a group of former strippers who plotted together to get their fair share of their wealthy client's money during the early 2000s. Director and screenwriter, Lorene Scafaria, explained the movie's deeper meaning to The Hollywood Reporter.
"The film is an empathetic look at women and men, our gender roles… what we've been told is our value in every movie… Men have been told they're worth the size of their bank accounts. Women have been told they're worth the symmetry of their faces, their bodies, their beauty, and that's what this film is based on. The rules of the club are the rules of the world."
The role is a new level for Jennifer Lopez, so how did she get ready to play a stripper mastermind for Hustlers? We have the answers.
Practice makes perfect
Jennifer Lopez has been working hard to make sure her stripper moves are on point … she even got a portable stripper pole that she keeps at home. She has hired a Cirque de Soleil performer to help her train because Lopez says that stripping is very much like acrobatics. "It's different muscle groups," the actress stated.
Although Lopez did not go into detail about how much exactly she trains, the actress and singer did mention that it has taken a lot of work and practice. Knowing her reputation, it's quite possible Lopez is practicing her stripper moves nearly every day.
Extreme diet
Since she'll be playing a stripper, Jennifer Lopez will be wearing very revealing outfits in Hustlers. For this reason, the actress decided she wanted to boost her fitness levels with a diet that many have considered extreme, but which worked amazingly well for her. Of course, she wasn't alone in her efforts. Her fiance, Alex Rodriguez, supported her efforts by going on the diet with her.
The diet involved eliminating all carbs and sugar from her diet for ten days. While Lopez also works out and tries to eat healthy, this was a very big deal for her. After admitting that carbs and sugars make up most of her diet, Jennifer Lopez went on to talk about just how hard her now-famous ten day challenge was. "Not only do you get a headache, but you feel like you're in an alternate reality or universe. You don't feel like yourself. You realize that you're addicted to sugar."
Despite how hard the diet was, Jennifer Lopez took to Instagram to show just how much she rocked the challenge. She has even stated that carbs and sugars no longer hold as much power over her, and Lopez does not eat them nearly as often now.
New Found Respect for Strippers
Jennifer Lopez went on the record with Jimmy Kimmel as saying she has a newfound respect for strippers. "I have bruises everywhere," Lopez admitted. "It's so hard. I have a lot of respect for people who do the pole." Lopez has even gone so far as to say that stripping is significantly harder than professional dancing, which is something that she knows well.