How Did Jimi Hendrix Never Win Any Grammy Awards?
Since rock 'n' roll took the world by storm in the 1950s, there have always been lively debates about who's the best on their instruments. If you're talking drummers, there isn't much of an argument — Led Zeppelin's John Bonham usually takes the top spot.
While the list of guitar players runs a bit longer — and Zeppelin's Jimmy Page ranks near the top — there's also a consensus pick among rock fans. That honor typically belongs to Jimi Hendrix, who blew away every audience that heard him play.
Between the day Hendrix landed in England (1967) and when he played "The Star-Spangled Banner" at Woodstock (1969), everyone from The Beatles to the last man in the concert hall considered him God's gift to the guitar. Some 50 years later, that reputation holds.
However, Grammy voters didn't get the memo when Hendrix was alive and releasing albums in the 1960s. He never won a single award from his peers before he passed away in 1970. Here's how that happened.
Hendrix only got 1 Grammy nomination in his lifetime.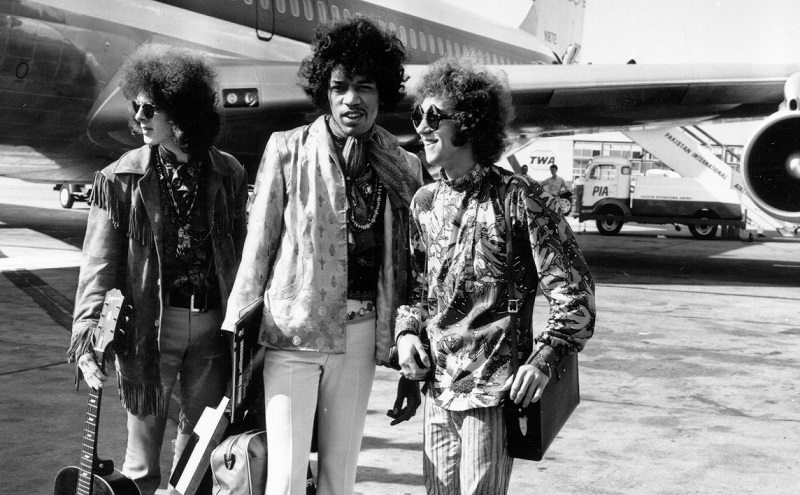 You have to be in the running and actually receive nominations in order to get awards at the Grammys. Otherwise, you don't stand a chance. That's exactly how Hendrix ended up without a single Grammy when he died.
In fact, he only got one nomination in his lifetime. Between his arrival on the scene in '67 and his sudden death in 1970, his sole nod came for his revolutionary performance of the national anthem at Woodstock.
His rendition of "The Star-Spangled Banner" from '69 landed among the nominees for Best Contemporary Instrumental Performance the following year. When Hendrix's turn came, Henry Mancini walked away with the award.
In case you're wondering, Mancini won for Theme From Z And Other Film Music, an album that included the theme from Patton and other jams Grammy voters considered more deserving.
All 3 of Hendrix studio albums got snubbed by Grammy voters.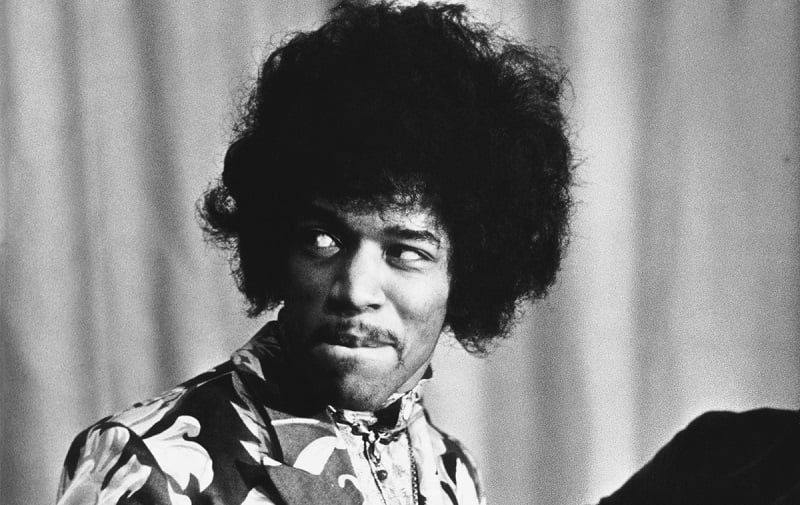 If you go album-by-album, the snubs look even worse. The Jimi Hendrix Experience released Are You Experienced? in '67. That disc included "Hey Joe," "Foxy Lady," "Purple Haze," and "The Wind Cries Mary." Nothing came of it.
The same went for Axis: Bold as Love ('67) and the groundbreaking Electric Ladyland ('68). Not even Hendrix's cover of "All Along the Watchtower" from the latter album caught voters' attention.
To be clear, Hendrix wasn't alone in getting snubbed at the Grammys. Led Zeppelin, a band that dominated the music scene in the 1970s, also never won an award for any of its nine studio albums. (Lifetime achievement awards and other honors came later.)
Even the Beatles, who won over most of the country by the mid-'60s, watched their classic Revolver (1966) lose to an album by Herb Albert and the Tijuana Brass in '67.
Looking back, you might say Grammy voters didn't really get "acid rock." As for the thunder that Jimi and Zeppelin brought later, we're guessing it completely terrified Grammy voters.
Check out The Cheat Sheet on Facebook!