How Did John F. Kennedy Jr. Die?
John F. Kennedy Jr. began his life in the spotlight. He was born on November 25, 1960; just two weeks after his father, John F. Kennedy was elected as the President of the United States. For the next three years, the world watched as the adorable and precocious John John grew up in the White House, hiding in the Oval Office or being indulged by his mother, First Lady Jackie Kennedy and older sister, Caroline. Just three days before his third birthday, JFK was assassinated, and John John's life changed forever.
Leaving behind the White House, JFK Jr. grew up in Manhattan and Massachusetts. He also had the privilege of traveling the world — going to Ireland and Greece when his mother remarried shipping tycoon, Aristotle Onassis. Though the Kennedys political era seemingly ended with the assassinated of JFK Jr.'s uncle, Robert Kennedy in 1968, many looked at JFK Jr. as a beacon of hope. He would go on to study at Brown University and garner a law degree at New York University Law School. Sadly, like his father and uncle, JFK Jr's life was cut short. He died tragically when he was just 38.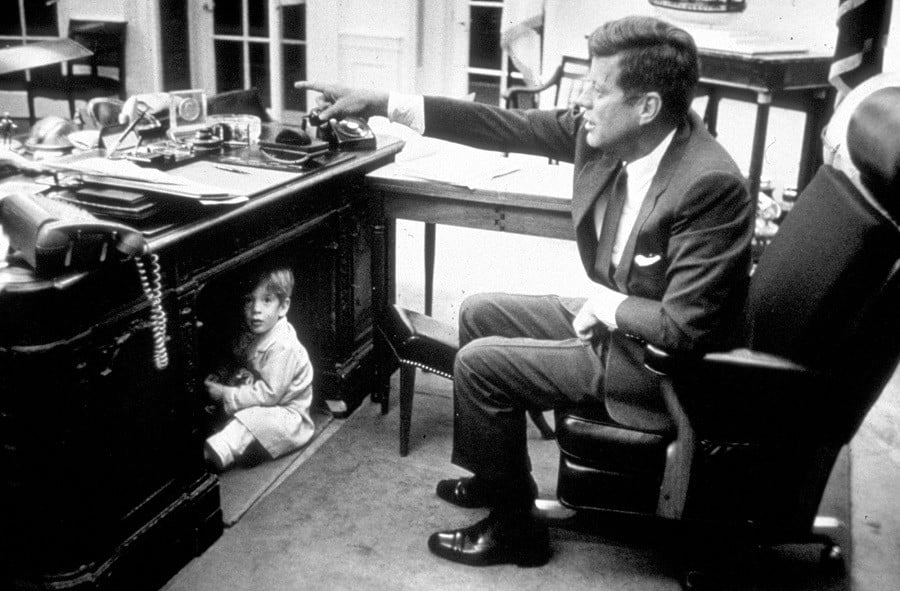 A multifaceted career
Kennedy was trained as a lawyer. He earned his J.D. from NYU Law School in 1989 and subsequently worked as a New York City Assistant District Attorney for almost four years. However, he was interested in much more than just law. He also worked as a journalist for the New York Times, founded George, a glossy, politics-as-lifestyle and fashion monthly magazine with Michael Berman, and he even dabbled in acting. He played a fictionalized version of himself on and season-eight episode of the sitcom, Murphy Brown.
An obsession with flying
JFK Jr. always had an adventurous spirit which deeply troubled his mother. When he became interested in flying, Jackie-O was distraught. In his 2001 book The Day John Died, Christopher Andersen wrote that Jacqueline had also worried that her son would die in a plane crash, and asked her longtime companion Maurice Tempelsman "to do whatever it took to keep John from becoming a pilot."
However, the younger Kennedy could not be tamed, he had dreamed of getting his pilot's license since he was a child, and after taking flying lessons at the Flight Safety Academy in Vero Beach, Florida, he earned his pilot's license in April 1998. The death of his cousin, Michael Kennedy in 1997 during a skiing incident caused JFK, Jr. to stop his lessons for a time, but he eventually picked them back up. His sister Caroline had hoped he would give up his lessons, but when he returned to them, she resigned herself to the "fact that she could do little to stop him."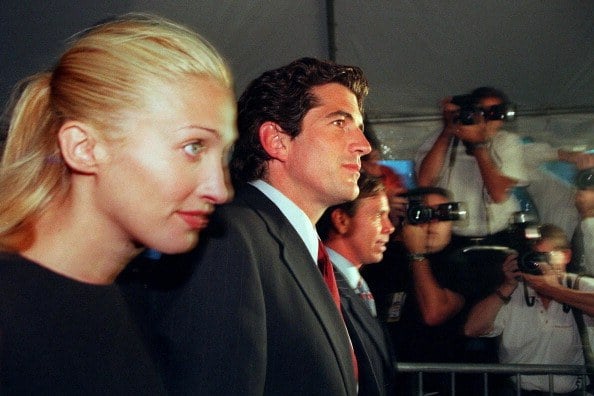 The day John F. Kennedy Jr. died
On July 16, 1999, JFK Jr. his wife, Carolyn, and sister-in-law Lauren Bessette boarded Kennedy's Piper Saratoga light aircraft that JFK Jr. was piloting. They were heading to his cousin Rory Kennedy's wedding at Martha's Vineyard. He had purchased the airplane that past April. At first, things seemed fine.  Kennedy checked in with the control tower at the Martha's Vineyard Airport. However, the plane was reported missing after it failed to arrive on schedule.
When Bessette's suitcase was recovered from the Atlantic Ocean, officials lost any hope that the passengers would be found alive. On July 18th, the Coast Guard admiral declared an end to hope that Kennedy, his wife, and her sister could be found alive. The bodies were recovered on July 21, with the medical examiner determining that the crash victims had died upon impact.
The cause of the crash was due to pilot error. The National Transportation Safety Board explained, "Kennedy's failure to maintain control of the airplane during a descent over water at night, which was a result of spatial disorientation."
Check out The Cheat Sheet on Facebook!