How Did Jordyn Woods and Kylie Jenner Meet? Someone Famous Introduced Them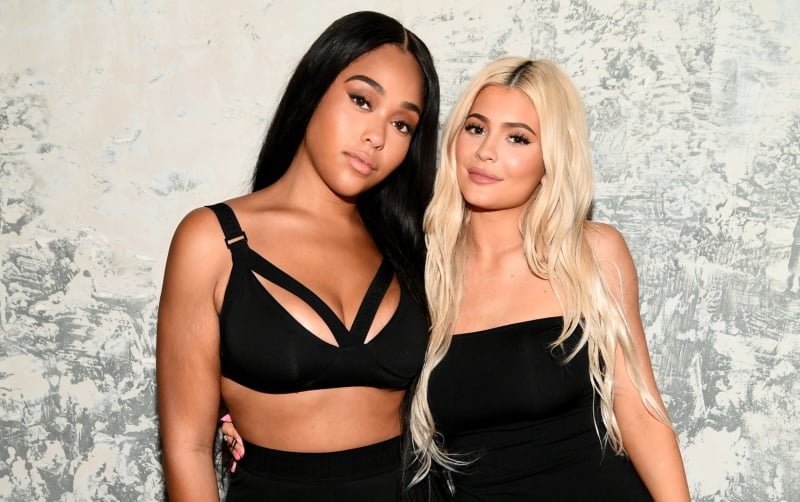 Jordyn Woods and Kylie Jenner have been best friends for years. They've traveled together, filmed YouTube videos, and so much more. So how did they meet? Here is everything you need to know including if their friendship is over after rumors Woods hooked up with Tristan Thompson.
Jaden Smith introduced Jordyn Woods and Kylie Jenner
Jaden Smith has been friends with the Kardashians and Jenners for some time. When he was 14 years old he dated Kylie Jenner when she was 15. Will and Jada Pinkett-Smith talked about it.
They said their relationship was "pretty awesome" according to Hello magazine. Jaden Smith also talked about Kylie Jenner in interviews. "She's one of my best friends," said Smith. "I was in LA, we were all hanging out."
Jordyn Woods was already good friends with the Smith family. "She's known Jaden for like her whole life," the Kylie Cosmetics owner said in a Q&A video. "I met him in like middle school and like they were best friends. They still are."
Kylie Jenner reportedly feels torn after rumors that Woods and Tristan Thompson hooked up
Khloe Kardashian and Tristan Thompson are reportedly over and there's a rumor it's because she found out he was cheating with Woods. So where does that leave Woods' friendship with Kylie Jenner?
"The whole family is writing Jordyn off," a source told E! News. But Jenner is reportedly having a tough time with that and "was in denial for days." The source continued to say she "is very torn on how to handle the situation."
But how is her older sister taking it? Khloe Kardashian is reportedly also in "disbelief" over the situation. "Khloe is more disappointed that someone so close to their family would betray her," said a source. "She can't believe it."
Khloe Kardashian reportedly confronted Thompson after she heard rumors
After there were rumors about Thompson cheating with the young model, she confronted him and reportedly tried to deny it. "She heard it from multiple people and doesn't believe him for a second," another source told E! News.
"She is angry more than she is sad. And she's shocked Jordyn would do this. Of all the guys in the world, she can't fathom why Jordyn would make a decision like this," continued the source. "Khloe is reliving the worst kind of betrayal and pain all over again."
The new mother's best friend has also been supportive of her. Malika Haqq took to Instagram and commented on a meme around the time the news broke with "these h*es ain't loyal." Many are taking it as a dig at Woods.
Haqq also commented on a Hollywood Unlocked video that wrote in the caption, "One of our contributors was at #TristanThompson's house party and saw what went down! @kyliejenner we need you to address some thangs with @jordynwoods Anyhow, #JordynWoods stayed at his house until approximately 7am. Who needs to go?! Comment below!"
Haqq commented with "STRONG FACTS." Kardashian also commented with multiple yelling emojis.
Things definitely don't look good for Woods and Jenner's friendship. But Jenner has yet to talk about the situation.
Read more: Khloe Kardashian Just Left the Most Awkward Comment on Jordyn Woods' Instagram
Check out The Cheat Sheet on Facebook!