How Did Katy Perry and Orlando Bloom Meet?
One of Hollywood's most high profile couples, Katy Perry and Orlando Bloom, are engaged. But how did they meet? Take a look back at their relationship history and get all the details on their first meeting ahead.

How did Katy Perry and Orlando Bloom meet?

Katy Perry and Orlando Bloom both attended Coach's Third Annual Evening of Cocktails and Shopping as part of a benefit for the Children's Defense Fund in April 2013, according to Bustle. The charity event was host by J.J. Abrams.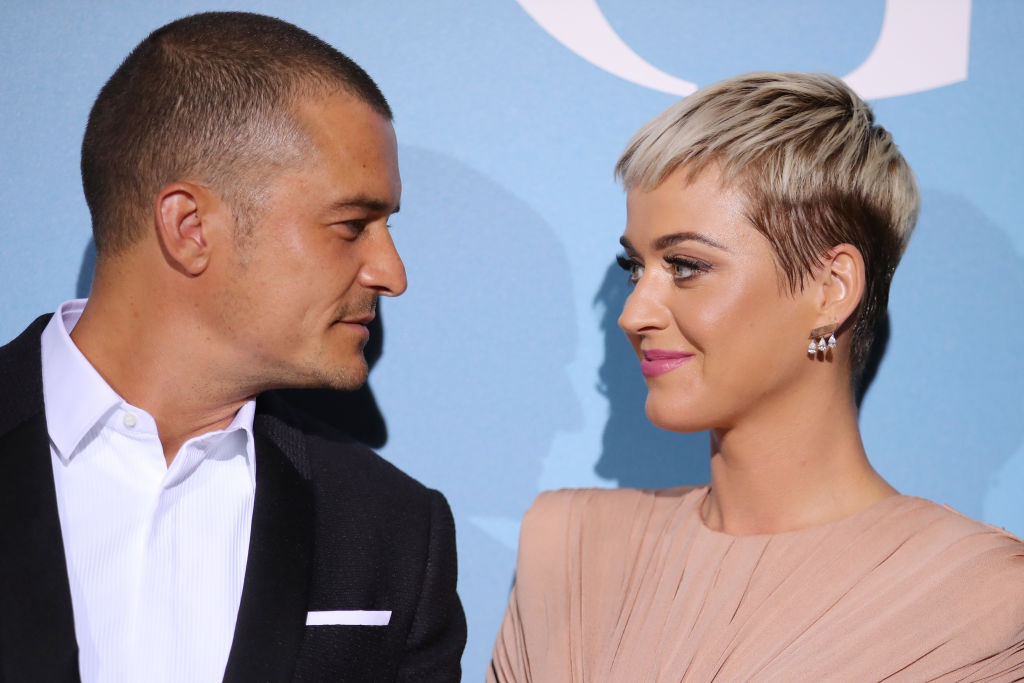 At the time, Bloom was still married to model-turned-business-woman, Miranda Kerr. They didn't announce their breakup until October of 2013.
Perry was two years post-split from Russell Brand but was in an on-again-off-again relationship with "I Guess I Just Feel Like" singer, John Mayer.

A dance-off led to dating rumors

Three years later, Perry and Bloom both attended the same event yet again. This time it was the Golden Globes after party where the two had a dance-off, a witness told UsWeekly.
"Katy and Orlando Bloom had a total dance-off — it was the best part of the party," the source said. "Katy literally dropped to the floor and was waving her booty around, beckoning Orlando."
After their what we're sure was an epic dance-off, dating rumors started flying about the singer and actor. But they kept a tight lid on their relationship going so far as to attend the same event but sit at different tables.

When did they confirm their relationship?

A relationship isn't official unless you post a picture together on Instagram, right? Right.
Perry posted a picture of her and Bloom on the steps of a hotel while they were both attending the Cannes Film Festival on May 20, 2016. She captioned the snapshot, "We cannes't."

One Instagram post and the world knew the two stars were dating after speculation. And who can forget the infamous naked paddleboarding photos? If Bloom paddleboarding naked doesn't say "relationship" nothing does.

How did Bloom propose to Perry?

On a February 2019 episode of Jimmy Kimmel Live, Perry explained how Bloom proposed to her. She described the proposal as being "very sweet" then went into detail about how the proposal unfolded.

The two had dinner then were supposed to look at art but Bloom surprised Perry with a helicopter ride.

"Actually, the funny part is we had champagne in the helicopter and the box was in his pocket, and he had written down everything he wanted to say in a note to divert," Perry told Kimmel.

"He was gonna pull [the ring] out while I was reading it. So I was reading it, but the champagne was broken, the bottle's everywhere, and I'm still looking at the note but he's pulling out this box that's too big for his coat pocket and it rips his coat pocket and his elbow goes into the champagne and I'm like, 'No, I'm just reading the note, I know you're not doing anything.'"

Bloom proposed with a ruby ring surrounded by diamonds to mimic a flower. Both Bloom and Perry shared a snap of themselves on Instagram with Perry's engagement ring front and center on their Instagram accounts.