How Did Khloé Kardashian Cause Tristan Thompson's Ex To Have "Pregnancy Complications"?
It looks like Khloé Kardashian can't get away from Tristan Thompson and the drama no matter how hard she tries.
The former couple's relationship is back in the spotlight after Thompson's ex-girlfriend, Jordan Craig, recently made claims that Kardashian is to blame for her "extravagant" life coming to an end.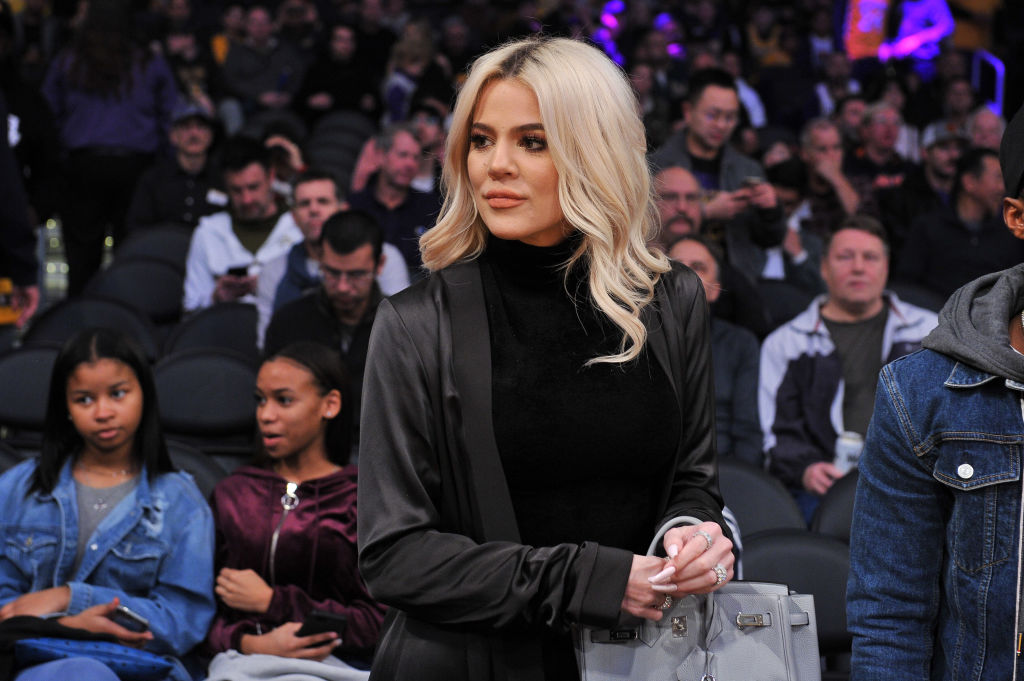 Though the reality star has denied any involvement in Tristan and his ex's breakup, Khloé Kardashian is now being blamed for causing even more problems.
Khloé is believed to be the reason Tristan broke up with his ex
As part of her demand for child support from Tristan Thompson, Jordan Craig is looking to get what she rightfully deserves after everything her ex and Khloé Kardashian put her through.
In court documents obtained by RadarOnline, Craig is addressing the rumors that claim Thompson cheated on her with Kardashian back in 2016.
According to Jordan Craig, she was living an "extravagant" life with Tristan Thompson, who she was dating for two years before finding out she was pregnant in April 2016.
Craig claims that she and Thompson were excited to start a family together, but that all came crashing down when she found out he was cheating on her.
"Tristan insisted he would change for our family, and tried to get back together on numerous occasions," Jordan Craig said in the court papers.
Craig then said she soon spotted paparazzi photos of Thompson "with one of the women I previously confronted him about, and whom Tristan had denied even knowing," she mentioned in the documents.
Around September 2016, news outlets confirmed that Tristan Thompson was romantically linked to Khloé Kardashian.
It was rumored that the two celebrities met while he was still in a relationship with Craig, but the reality star has denied many times in the past that she had no involvement in Jordan and Tristan's breakup.
Jordan's issues with Tristan brought negativity into her pregnancy
A few months after rumors started circulating around Tristan Thompson and Khloé Kardashian's newfound romance, everything then "took a turn for the worst."
In the court documents, Jordan Craig recalls enduring a "stressful" last few months of pregnancy due to Tristan and Khloé.
"Every day several articles were published worldwide mocking my new unfortunate reality and my pregnancy would now become one of the most popular gossip headlines due to the woman Tristan was now publicly dating during my pregnancy," she said.
Craig then went on to share just how much Tristan's new relationship took a toll on her health.
"This brought an enormous amount of negative, unwanted attention and stress into my life, and more critically, into my pregnancy," she admitted. "My obstetrician ordered me to be on bed rest due to high levels of stress that eventually caused me to have serious pregnancy complications."
Though Khloé Kardashian has denied her involvement in Craig 's ended relationship with Thompson, it wasn't until this past November that she publicly addressed the rumor.
After a Keeping Up With The Kardashians episode aired that chronicled Thompson allegedly cheated on Kardashian days before she gave birth to their daughter, a fan questioned Khloé about her relationship on Instagram.
The fan commented, "He left his pregnant girlfriend to be with you and you think he won't leave you someday." They also accused the reality star of making excuses for a "lousy womanizer" because she's "scared of being alone."
In her response, Khloé Kardashian wrote that she "completely thrives" and let it be known that Tristan Thompson "never left ANYONE for me."
Now that Khloé Kardashian is completely done with Tristan Thompson after he "allegedly" cheated on her with Jordyn Woods, the reality star doesn't want any part in her ex's drama.
Though he will always remain in her life for the sake of their daughter, she is continuing to focus on True and wants to maintain positivity in their lives.