How Did Meghan Markle and Gayle King Get to Be So Close?
There aren't too many people who can gain access to Prince Harry and Meghan Markle. This royal couple might live in the public eye, but beyond the public events they attend, they prefer to stay as private as possible. That's one of the things that spurred their move to the secluded Frogmore Cottage.
However, there are certain people who get invited into the inner circle the Duke and Duchess of Sussex created for themselves. Meghan Markle's mom Doria Ragland is one of them. Other members of the royal family, including Prince Harry's brother Prince William and his family, are also allowed to glimpse their private life.
But one of the more surprising additions is American journalist Gayle King. Her access to the Sussex family is getting plenty of attention—and even some backlash from British journalists.
How did Meghan Markle and Gayle King get to be so close? Read on to find out.
Gayle King hosted a TV special about Prince Harry and Meghan Markle's royal wedding
The special relationship that Gayle King shares with the Duke and Duchess of Sussex goes back to before the couple was married. A month before the wedding, the CBS journalist hosted a special called Meghan Markle: An American Princess. She didn't interview Markle onscreen, but she did speak to plenty of her closest friends to get true insight in the Duchess' life.
Gayle King did attend the royal wedding, but she was there as a reporter, not a guest. Meanwhile, her best friend Oprah Winfrey was one of the select few celebrities who received an actual invitation.
Why did Gayle King get special access to Archie Harrison?
King did attend Meghan Markle's baby shower, which only included about 20 guests in New York City. "A good time was had by all," she said about it. Her response on what gift she brought for the mom-to-be? "If I told you, you know, I'd have to kill you." Later King said, "I think I got something I think is very nice."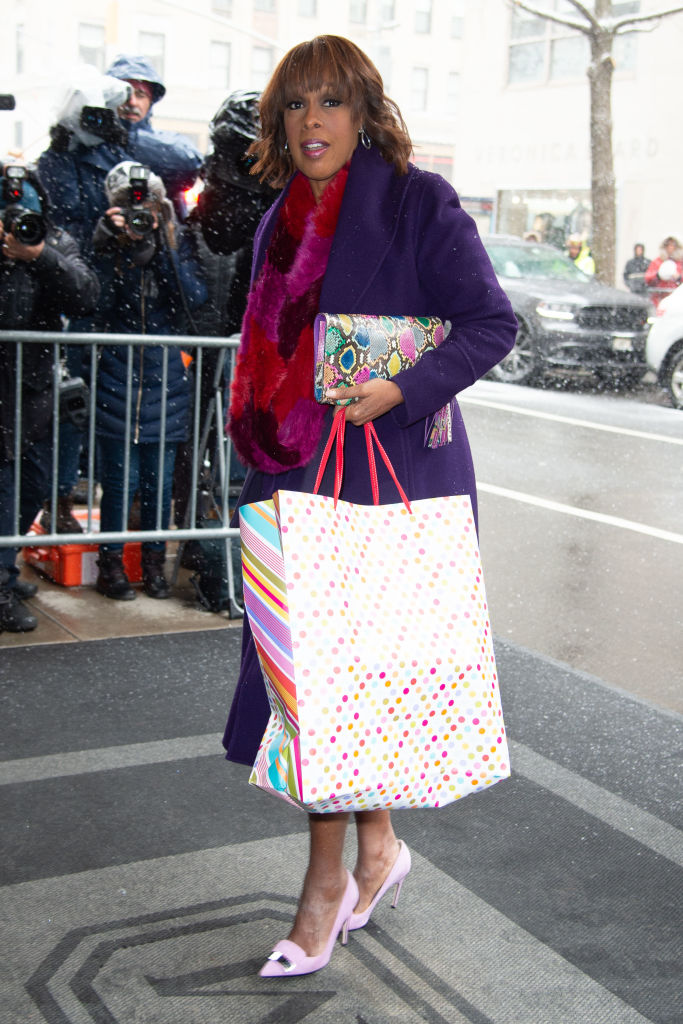 Several news outlets reported that Gayle King made a secret visit to Frogmore Cottage in the days leading up to Archie Harrison's birth. But since then, insider sources have said the secret meeting between the very pregnant Duchess and her friend never happened.
Gayle King got to be present for those first photos of the baby
It was a huge honor to be invited to Windsor Castle to get those first photos of Archie Harrison in the days after his birth. That's precisely why so many British news outlets were frustrated that CBS—and more specifically, Gayle King—was on the list while others were snubbed.
Meanwhile, King is currently working on another CBS special about Meghan and Harry's life as new parents. The special is called Meghan and Harry Plus One and is being described as, "an engaging look at the changes in the life of American-born Meghan Markle since marrying Prince Harry, and the arrival of the couple's royal heir, who will be the first British-American child to be in line for the throne… the union of this very modern couple inspired hope about the modernization of the monarchy and sparked new conversations about race, feminism, and press coverage."