How Did Meghan McCain Get Her Job on 'The View'?
When your father was a Republican nominee for president who served in the U.S. Senate for over 40 years, it casts a long shadow over your career. Meghan McCain, who has been a co-host on ABC's The View since 2017, certainly knows that feeling.
McCain, who first came to the the attention of many with a blog about her father's 2008 campaign, did not shy away from the name-recognition as a twenty-something. Since then, she has faced charges of nepotism at just about every stop.
Not surprisingly, McCain has bristled at the idea she hasn't earned her way in the media business after getting her "in" via her father. Here's a look back at her career leading up to her high-profile job on The View.
From 'Dirty Sexy Politics' to the 'Raising McCain' series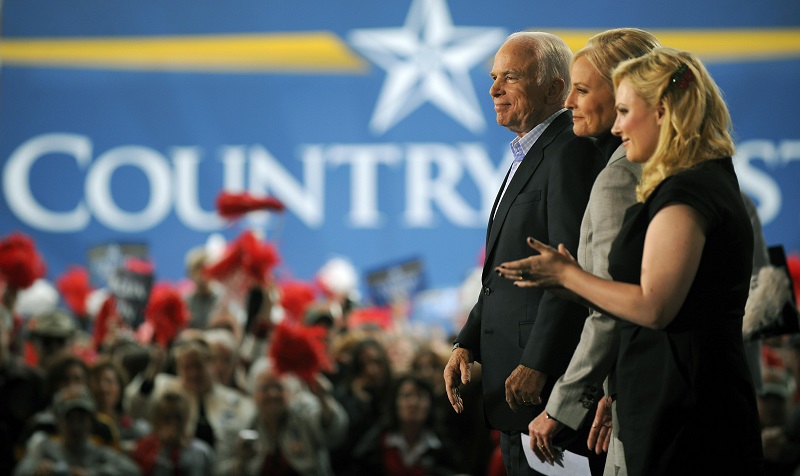 Following her father's unsuccessful '08 campaign, McCain wrote a book about her experiences on the trail. Titled Dirty Sexy Politics, it became a New York Times best-seller. Its publication came while McCain was writing semi-regular columns at The Daily Beast.
From her time there (beginning in late'09), you might remember such memorable blogs as "Why I Love Bikers" and "Shut Up About My Body, Glenn Beck." But there are also many blogs covering Sarah Palin and her family. Naturally, these again drew attention to her father's career.
As McCain's biography on the ABC site notes, she next had a political analyst gig on MSNBC before launching the documentary series, Raising McCain, in 2013. That series, followed by her late-night news show, TakePart Live, aired on Pivot TV before the network folded in 2016.
Next, she had a run on Fox News, where she hosted panel discussions on Outnumbered. After that, McCain headed to ABC, where she has a larger audience than she did at the right-wing network. (The View nearly matches the top Fox News shows in total audience.)
McCain's enduring problem with charges of nepotism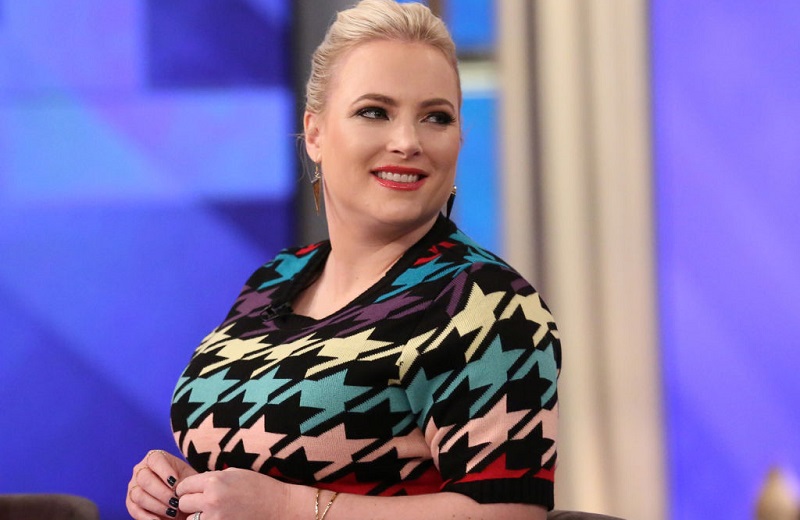 It doesn't take much to see where the charges of nepotism come from with respect to Meghan McCain. Her '08 campaign blog was called McCain Blogette; her first book was about the same campaign; and her Pivot TV show included her surname in the title.
You wouldn't be out of line to wonder how her career would look without that name-recognition (or if she produced the same work without "McCain" in the title). But we'll never know. In a 2012 interview, she told Pushback that "nepotism can get your foot in the door [but not] any further."
As Erin Gloria Ryan pointed out in Jezebel the following year, the fact people keep wondering if she's only famous because of her dad speaks for itself. "The continued asking of that question shows that she certainly has not proven herself," Ryan wrote.
But we're a long way from 2013. McCain has proven herself as a TV talent in the minds of many (certainly among ABC executives). So why does she still defer to her family's reputation to prove various points?
As recently as mid-January (i.e., six weeks ago), McCain had a point to make about accusations of racism in the GOP following the latest Steve King controversy.
McCain took a odd way out for someone trying to remove the nepotism label. "I'm John McCain's daughter!" she shouted. "I am not someone who sits here and is OK with racism!"
Check out The Cheat Sheet on Facebook!