How Did Michelle Williams Get Her Start as an Actor?
When you have boutique shows like Better Things and Fosse/Verdon getting made on FX, basic cable subscribers can't complain much about their choices. In the case of the former, creator Pamela Adlon will make a fourth installment for FX, so there's more to come after this season.
As for Fosse/Verdon, the limited series debuted April 9 with an impressive cast and crew behind it. Lin-Manuel Miranda executive produces; Oscar-winner Sam Rockwell stars as the eponymous choreographer; and four-time Oscar-nominee Michelle Williams plays legendary dancer Gwen Verdon.
While we're not sure the show will have a huge following, Williams shines in her role as Verdon. For someone who has been up for the highest honors in the acting industry (and won a few), Williams remains something of an unknown among casual film fans.
Here's a look at how she got started as an actor in her teens and the sparkling career she's put together over the years.
From leaving home at 15 to landing a lead on 'Dawson's Creek' at 18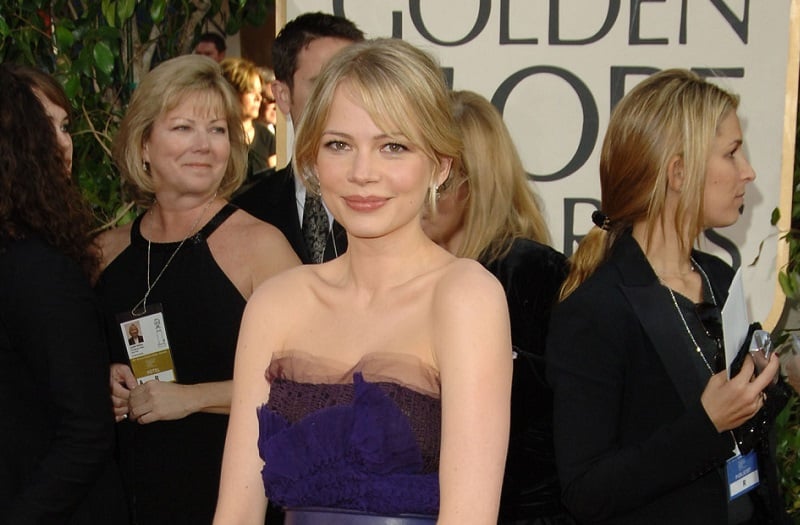 In a 2012 profile in GQ, Williams explained how she left home at the age of 15 to pursue a career in acting. After spending a few years driving up from San Diego with her parents for auditions, she realized "legal emancipation" would allow her to drop the homeschooling schedule and focus on acting.
By the time she'd turned 18, she had appeared in episodes of Baywatch and Home Improvement and landed a lead role on Dawson's Creek. Williams would stay on until the end of the show in 2003 (128 episodes). The show gave her a lot of exposure and the chance to choose her own path.
Choices like Prozac Nation (2001) and The Station Agent (2003) made it clear she wouldn't play along in Hollywood fluff. A few years later, she would land her breakout film role and begin racking up awards and nominations from critics.
Williams had her film breakout with 2005's 'Brokeback Mountain.'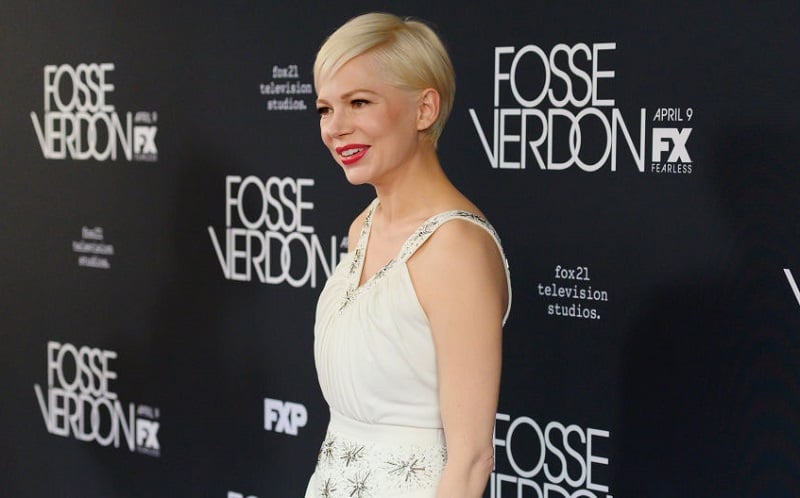 Following her run of independent movies, Williams landed a great part in Ang Lee's Brokeback Mountain. Working opposite Heath Ledger and Jake Gyllenhall, Williams and her co-stars all received Oscar nominations. (Lee won for Best Director, and the screenplay and score also won.)
Brokeback also marked the first of five Golden Globe nominations for Williams. Meanwhile, during the shooting of the film, she and Ledger began dating and had a child together later that year.
Williams received her next major award nominations in 2011 for Blue Valentine. The following year, her turn in My Week With Marilyn earned her a Golden Globe and her third Oscar nod. More nominations came for 2015's Manchester by the Sea.
Heading into Fosse/Verdon, no one can say Williams didn't do her homework. In 2015, she starred opposite Alan Cumming in the Broadway revival of Fosse's classic Cabaret. Naturally, a star of Williams's character played Sally Bowles.
Check out The Cheat Sheet on Facebook!