How Did Netflix Get the Stunning Cast for 'Velvet Buzzsaw'?
Netflix is no stranger to producing insanely popular movies that rival the big-budget films of mainstream Hollywood. Its most recent success was the infamous Bird Box, a dramatic thriller featuring a riveting (or terrible depending on who you ask) performance by Sandra Bullock. With the "buzz" surrounding Velvet Buzzsaw, it's entirely possible that the film will top even Bird Box's viewership.
What is 'Velvet Buzzsaw' about?
Velvet Buzzsaw focuses on the high-stakes contemporary art world in Los Angeles, California. The story follows a group of critics, artists, advisors, and contemporary art enthusiasts as they delve deeper into paintings than they ever could have imagined. After a series of paintings by an unknown artist are unearthed and taken the art itself begins to take a deathly toll on impure individuals that come within its grasp. Not only is the mysterious art making a killing — it's making a killing…literally.
Netflix's upcoming original horror flick features one of its most impressive cast lineups to date. The tantalizing movie not only has crazy talented actors at its helm but the director, despite his short run in the chair, isn't one to overlook either. How did Netflix put together such a star-studded cast? That probably has something to do with the intriguing relationships between the driving forces behind the creepy film.
'Velvet Buzzsaw' reunites Jake Gyllenhaal and Rene Russo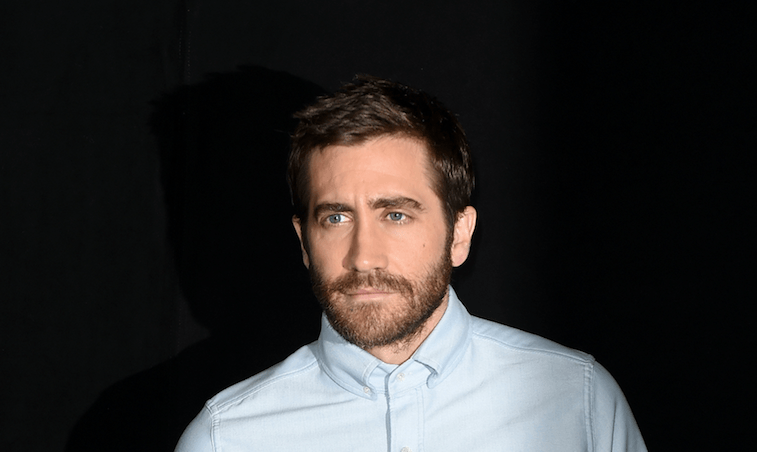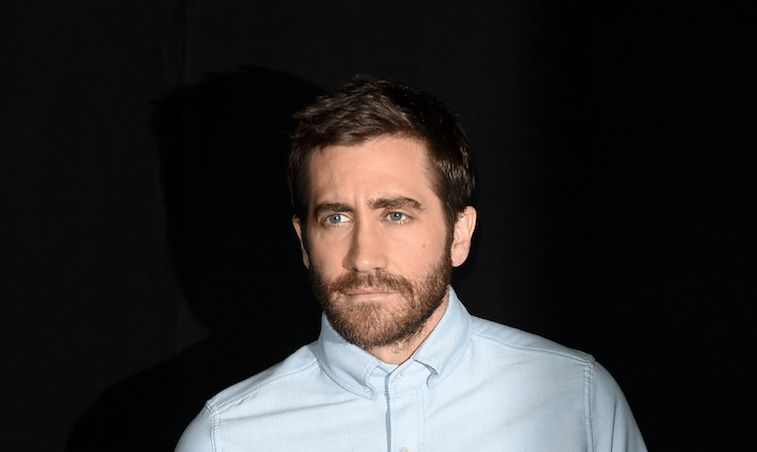 This won't be the first time Gyllenhaal and Russo will be working together. The two appeared in what is arguably the best movie Gyllenhaal has been in, Nightcrawler. The film has some striking similarities to the upcoming Netflix original that are hard to ignore. Nightcrawler follows petty thief Louis Bloom as he turns from a petty criminal into a journalist who will do anything to get the shot. The film explores the darkness behind journalistic media, just like how Velvet Buzzsaw explores the greed in the contemporary art world.
But that's not all. Both Nightcrawler and Velvet Buzzsaw are written and directed by the talented Dan Gilroy. Gilroy only has three director credits including the upcoming Netflix original. Fun fact: Gilroy also happens to be married to the gorgeous Russo. She's an incredible actress and her connection to the director and award-winning work with Gyllenhaal certainly contributed to her casting.
Gyllenhaal plays Morf Vandewalt, a superficial critic looking for something unique among the uninspiring art he comes across daily. Russo is starring as Rhodora Haze, a 70s punk musician turned contemporary art gallery owner who has the most prominent space in LA.
Two 'Wanderlust' actors are also a part of the crew
Thank you for all the incredible feedback on the Velvet Buzzsaw trailer drop! 🎉🎉🎉
Here's the extended trailer if you haven't already seen.
No death. No art.
Velvet Buzzsaw
Dir. Dan Gilroy
Feb 1#Netflix https://t.co/AhJ7Yx8lPT pic.twitter.com/EEXKlBQnAF

— Zawe Ashton (@ZaweAshton) January 13, 2019
Toni Collette and Zawe Ashton both appear in another Netflix original, Wanderlust. The British television series has been pretty well received by viewers, earning a 77% audience score on Rotten Tomatoes.
Wanderlust aside, Collette is best known for her role as a mom and housewife with dissociative identity disorder in United States of Tara. Similar to the unforgettable performance James McAvoy puts on in Split; Collette embodies a variety of personalities across the span of the show. Recently, Collette shook audiences to the core as a mother of an entirely different color in the extremely disturbing film, Hereditary. Without a doubt, it's her incredible acting prowess that got her cast.
Ashton is another fan-favorite on the show that has been garnering attention since her role on Fresh Meat. Outside of working alongside Collette in Wanderlust, she also worked alongside Gyllenhaal in Nocturnal Animals. Her acting chops, easy to love nature, and history with the other iconic stars explain the casting choice.
Collette is playing Gretchen, a former museum curator who turns to art advising because of the substantial pay raise. Ashton is playing Josephina, the woman who discovers the deadly paintings.
'Velvet Buzzsaw' features more Netflix original actors
Natalia Dyer, an actress from one of Netflix's most loved original series, Stranger Things is on the roster as Coco.
John Malkovich who recently appeared in Bird Box plays one of the most successful contemporary artists in the world, Piers. His character also has a huge soft spot for booze, just like Douglas in the post-apocalyptic film.
Clearly there's a trend — successful Netflix original actors and actresses making the cut.
The star-studded cast doesn't end there
Tom Sturridge and Jake Gyllenhaal Return to the New York Stage in Sea Wall/A Life https://t.co/sxt4DTGUA4 @Adam___Green @voguemagazine @PublicTheaterNY pic.twitter.com/AdrVV37oWQ

— Tom Sturridge UK (@TomSturridgeUK) December 13, 2018
Sweetbitter's Tom Sturridge is playing Jon Dondon. Sturridge and Gyllenhaal have history which may explain the casting choice. The two recently worked together in New York for the Off-Broadway plays Sea Wall and A Life. 
Disney's Into the Woods Billy Magnussen will be appearing as Bryson. Magnussen and Sturridge are friends outside of their acting, so it's nice to catch them together on the same set after all these years.
Last up is one of the rising stars from Blindspotting, Daveed Diggs.
The connections between the cast members for the promising film run deep. With a history of fantastic on-screen chemistry and amazing acting credentials across the board, Velvet Buzzsaw is bound to be a hit that rivals Netflix's most successful films.